Sponsored by Sephora inside JCPenney. All opinions are 100% my own. #SephorainJCP #SoWorthIt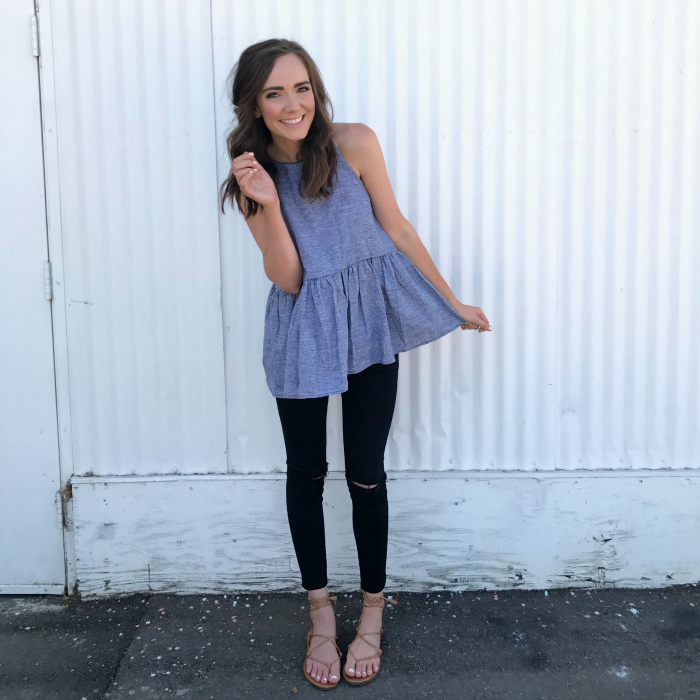 It's no secret that when it comes to my hair, I am about as low maintenance as it gets. I rarely use any tools on my hair (more on this later), I always wash it at night (only a few times a week) and let it air dry, and I also rarely brush it. I know, I know. But I have found what works for me and my specific hair, and you'd better believe I am NOT messing with it! I always get a lot of questions about my everyday hair look, so today I'm sharing just how I get my no-mess, easy everyday hair! I promise, it's so simple anyone can do it!
1. I just recently started curling my hair with a wand. It is SO easy and my hair actually holds a curl with it! This never happened before, so it's kind of mind-blowing for me. Anyway, I just curl all around and shake them out to let them fall loose. This particular look is actually a day after I curled, so the curls have fallen and gotten softer and less defined- personally my favorite look. See this blog post for the wand that I use and love!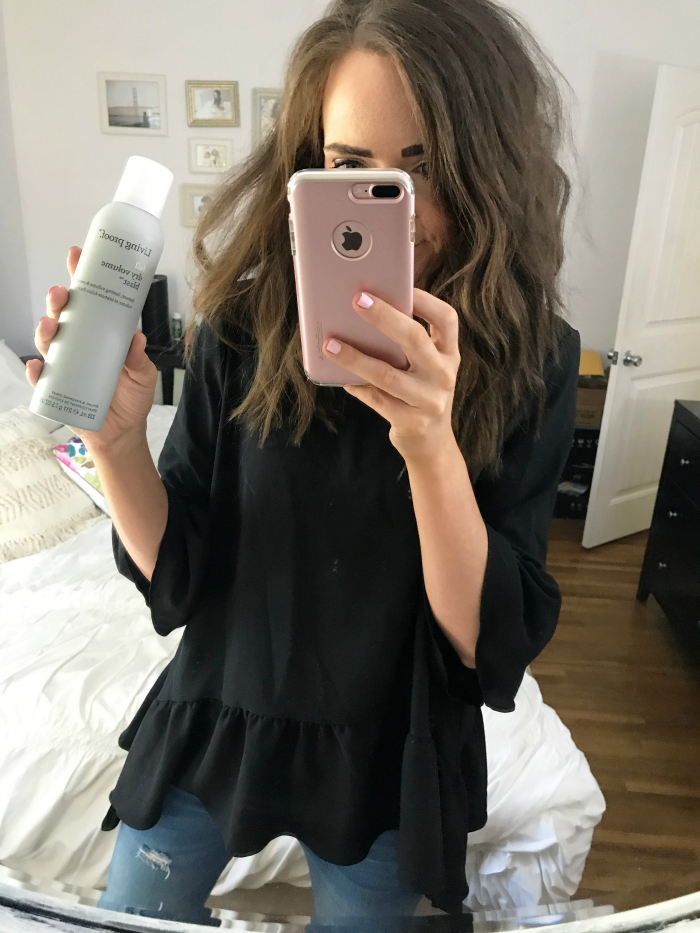 2. This product is a new one for me, and a TOTAL game changer: Living Proof Dry Volume Blast. I just spray into my roots and scrunch into my hair. It adds instant volume and life, and if you know anything about me and my hair, volume is EVERYTHING! I need it! The bigger the hair, the closer to God, right? ;) But seriously, give me big hair every day of my life, thankyouverymuch.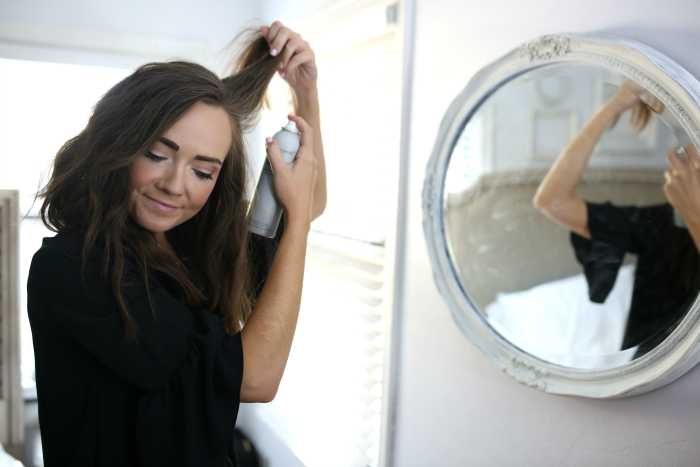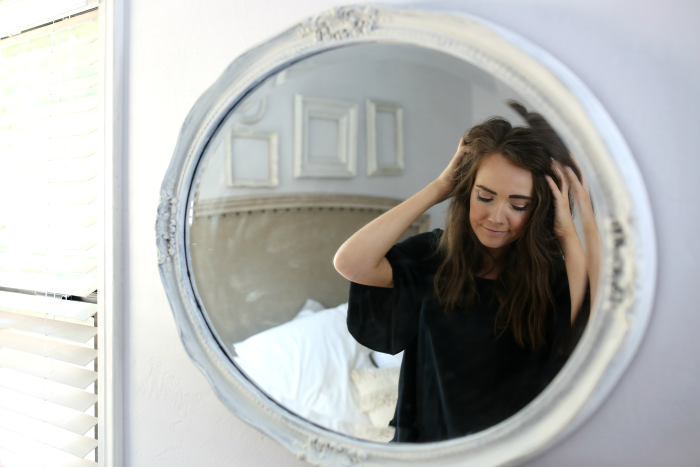 This product works very similarly to a dry shampoo, in that it absorbs oil (so it's perfect on a few days old hair!) and adds volume and bounce. I. Love. It!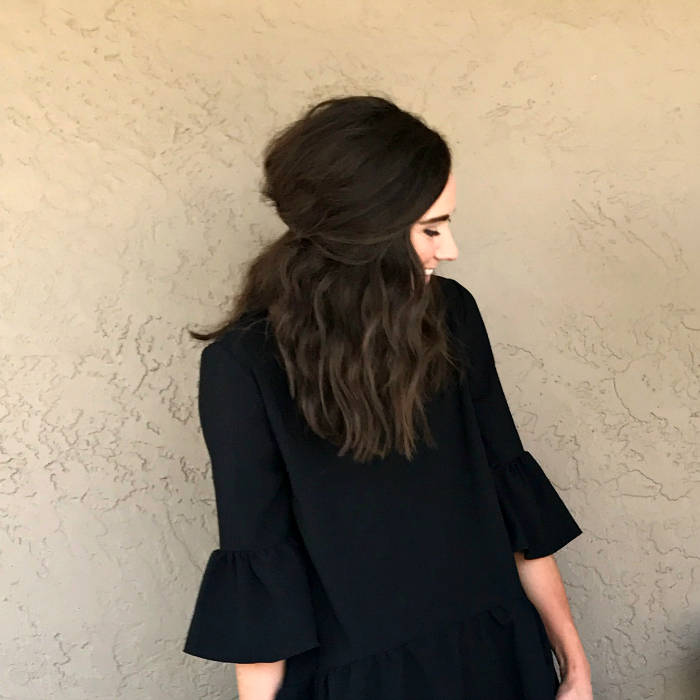 3. Take a few strands from each side of my hair and clip them together in the back with a mini jaw clip (I just pick mine up from the drugstore), push up for extra volume, and voila! My everyday hair look! Easy, quick, effortless. Annnd I basically wear my hair this way 90% of the time. If it ain't broke, don't fix it, right? ;)
What's your go-to hair look? Any products you swear by?
xo