Sponsored by Zappos. All opinions are 100% my own.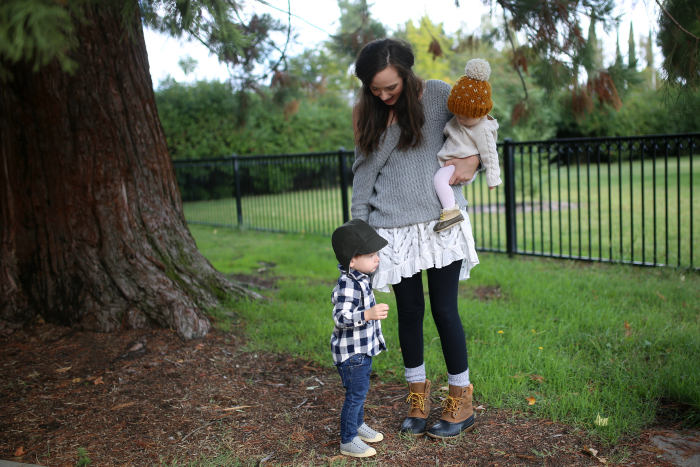 Me and my fall babies, at our favorite place to be: the park. I feel like my life is an episode of "Cheers" and instead of the bar, we frequent the playground. Although to be honest, I have never in my life watched even one episode of "Cheers," but that's beside the point. It remains: we spend an awful lot of time at the park. Fresh air and playgrounds and moving our bodies, it's all just really good for the soul. So that's what we do when we're feeling cooped up, or wanting to expend all of that energy (p.s. two year olds have a lottttt of energy).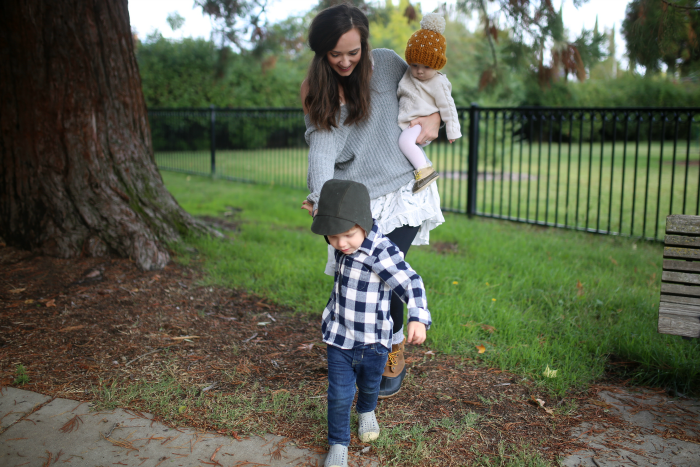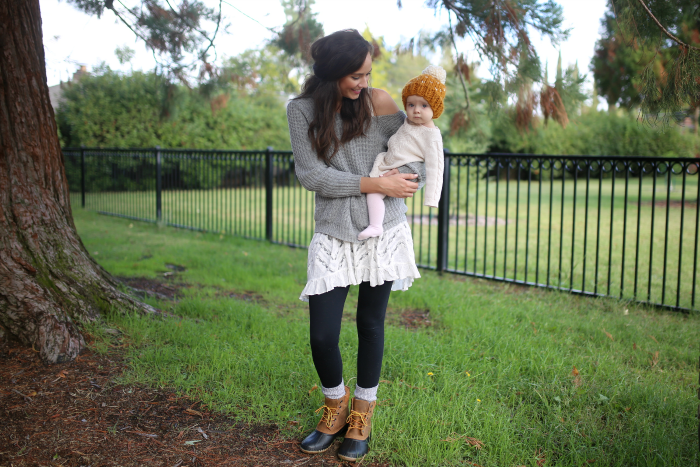 Sophie's a fan of the park, too. Promise.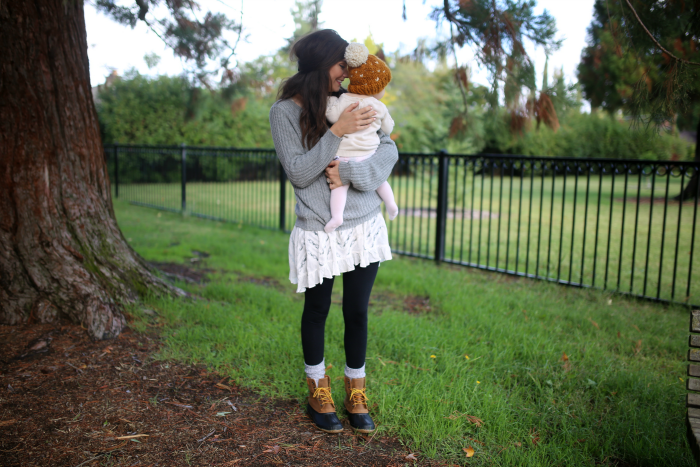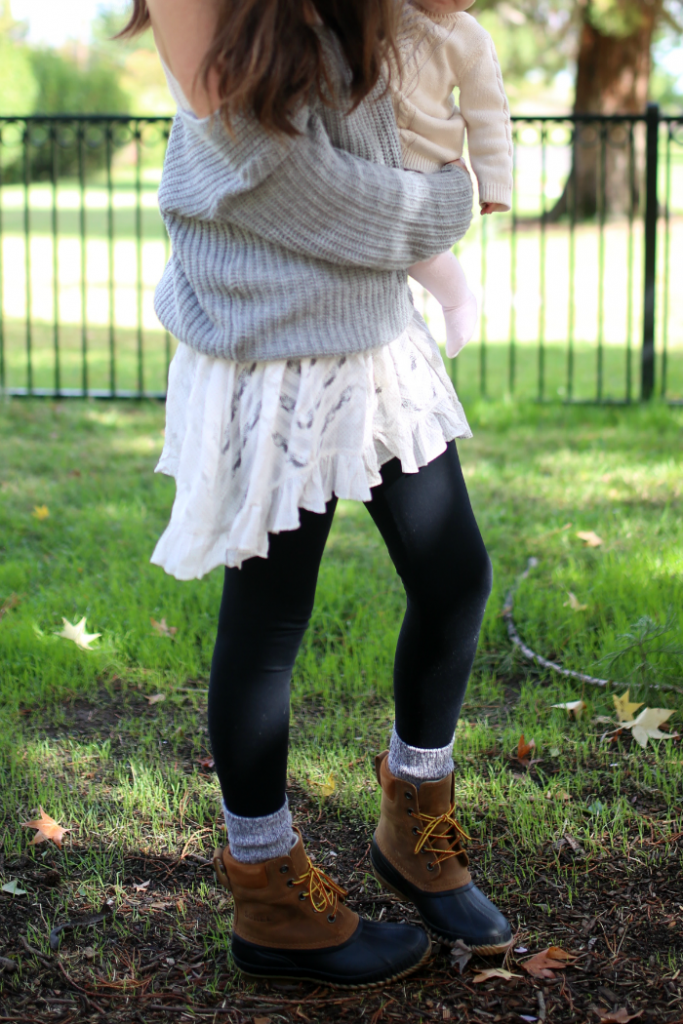 I wore my new SOREL boots from Zappos on this particular park adventure. The weather is finally feeling like FALL (praise hands!) and they were just the perfect addition to my outfit. I love anything that I can wear that make me feel cute and confident, but also let me play freely with my little ones and run around and not worry about getting dirty. These boots are PERFECT for just that! To add a feminine touch to a masculine pair of boots like these, layer a pretty ruffled tank under a casual off-the-shoulder sweater. Easy. And don't forget the boot socks! My favorite addition.
And we all know how awesome Zappos is, right? Great customer service and free shipping, plus a 365 day return policy! Stress-free shopping. My favorite kind. ;)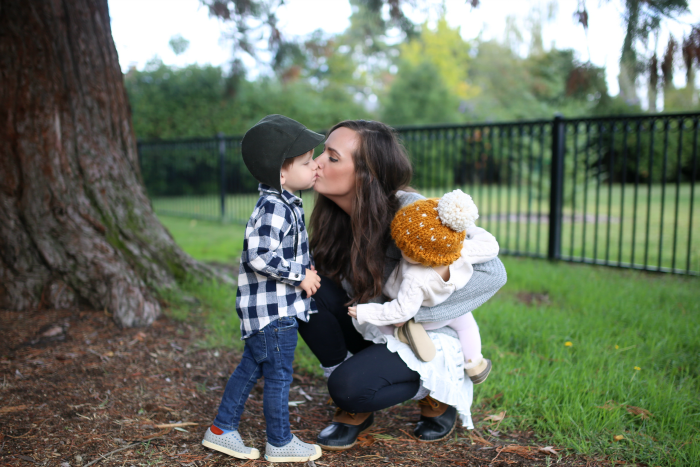 Kisses from my boy are the best!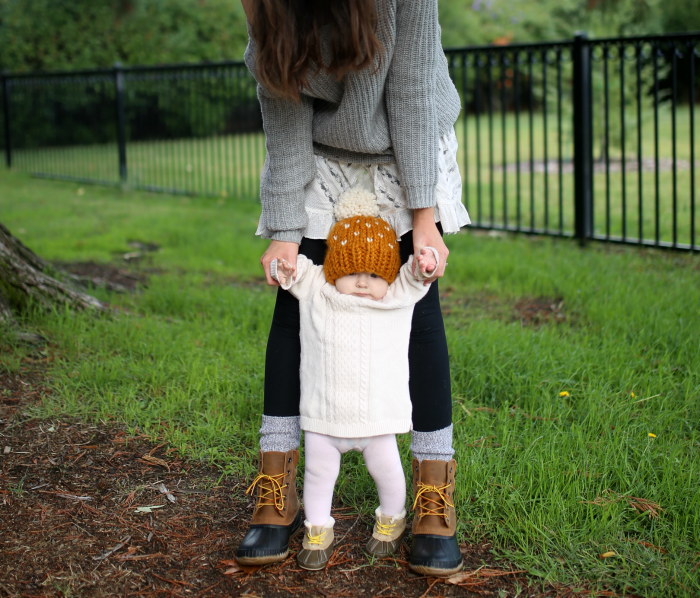 And obviously I had to twin with Sophie girl. EVERY CHANCE I GET. Every chance.
What's your fave pair of boots for fall?
xo
Read More on Katie Did What