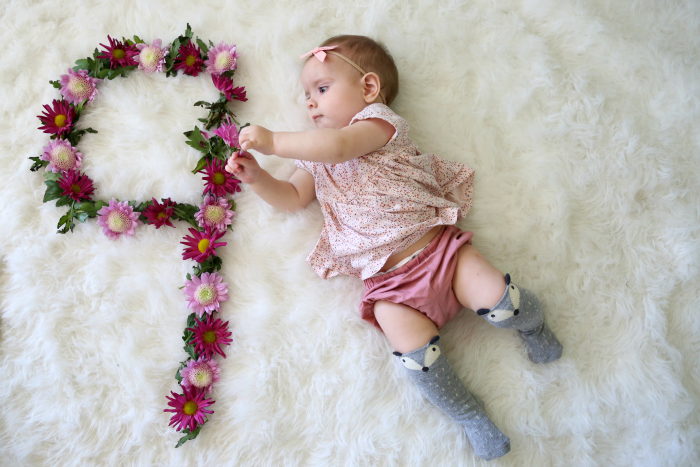 Sophie Michelle is a whole 9 months somehow! She is our little dream girl, and this age truly is an absolute joy. Some things about Sophie at 9 months old…
She waves "hi!" to us all day long. It's the cutest thing, that arm of hers going up and down with a big grin on her face!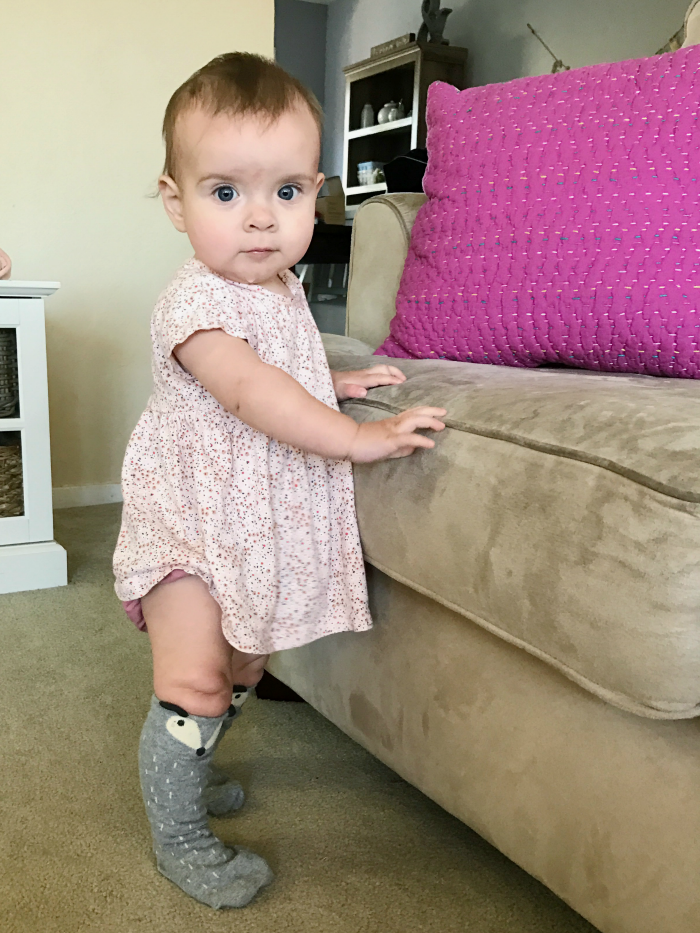 She just wants to stand all day long. She is so determined to do so and on anything she possibly can. Obviously, this means we cannot let her out of our sight for a second. She is so strong and really good at pulling herself up now!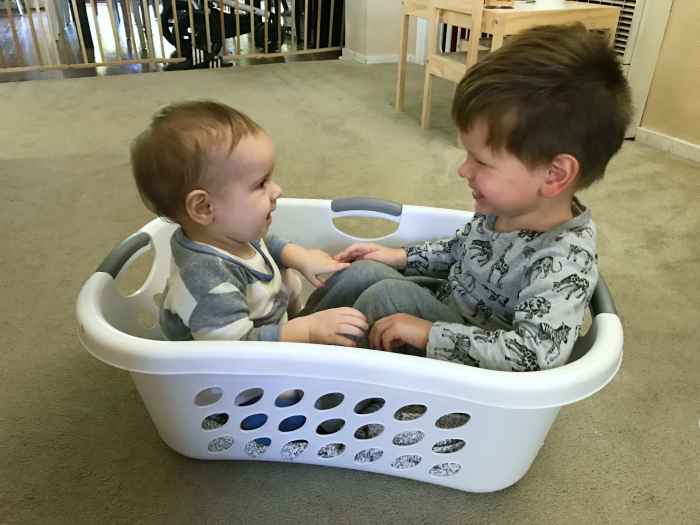 She loves to crawl after her big brother (still her favorite person), and watches him with awe when he runs around! I'm pretty sure she'll skip walking and go straight to running, God help us all! She also loves being thrown up in the air- you'll get the biggest grins that way!
She loves dancing, and one signature move is shaking her head side to side. It's the cutest thing. She also loves making her scrunchie face at us.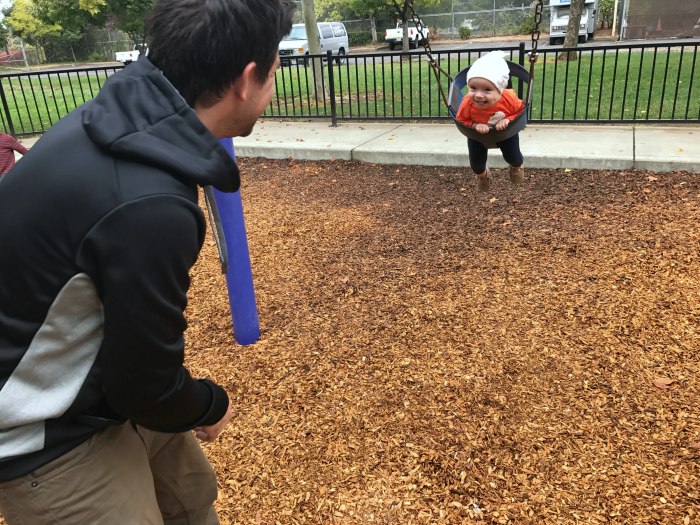 She has some stanger anxiety going on now. But we left her in nursery for the first time last Sunday and she only cried "on and off"- sooooo, improvement? Ha! But speaking of stranger anxiety, she gets SO SERIOUS whenever anyone besides us three is around. We had our photoshoot a few weekends ago (photos coming soon!) and she was just so so serious the whole time. She would not smile!! I remember my mom telling me I was the same way- I would NOT smile for anyone else. ;) Our serious little sweetheart.
She loooooves to eat! Anything we're eating, she tries to snag a bite! We're still nursing, but also supplementing since she cannot eat enough! She especially loves bananas, crackers, broccoli, yogurt and Cheerios. She also snagged a bite of my ice cream sandwich and was quite pleased, haha! Girl's got good taste. Also, #secondchild, am I right? No way would I have let Sam do that! ;)
She is obsessed with her cat! It's actually one of her words: mama, dada, hi and cat. :) She follows the cat around saying "cat" all day long.
Her schedule at 9 months:
7 wake and feed
8 breakfast
9 nap
10 wake and feed
11 lunch
1 nap
3:30 nap
5:30 dinner
7:30 bed
She's still waking at least once a night, but we're slowly trying to drop that first wake up. Then she'll wake around 5 to eat and go back to sleep until 7.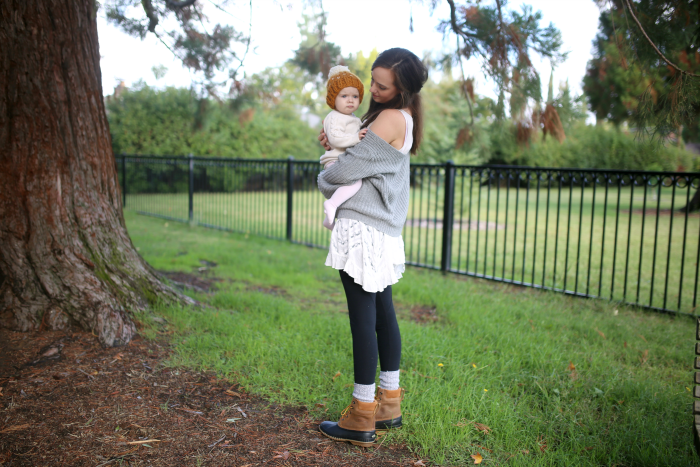 Okay, I keep saying it, but literally everything she does is the cutest thing. Clearly, we are all absolutely obsessed with her! Sophie, my little koala bear, we love you oodles and oodles.
xo
p.s. Sam at 9 months!