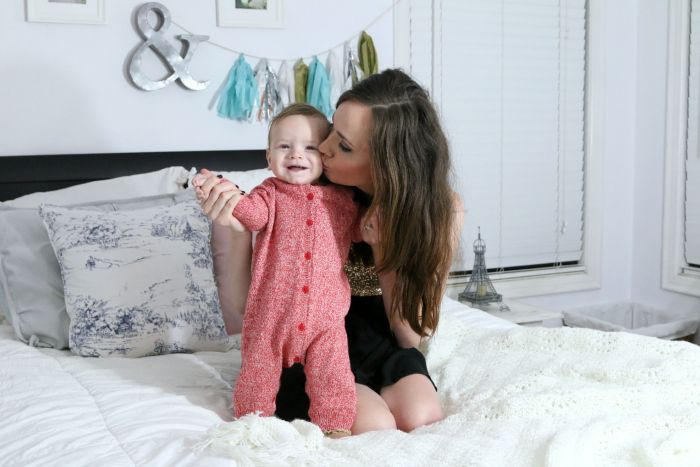 Sam at 9 months. Is there anything better than a 9 month old?
– His little personality is shining through so much. He loves to be thrown into the air and is ticklish on the bottoms of his feet, thighs, stomach and underarms.
– He talks nonstop. Lots of "dadadada" all day long.
– He just started clearly saying "mama"! But mostly, he says "njah njah" which means both "mama" and also "milk"- we are one in the same, after all. ;)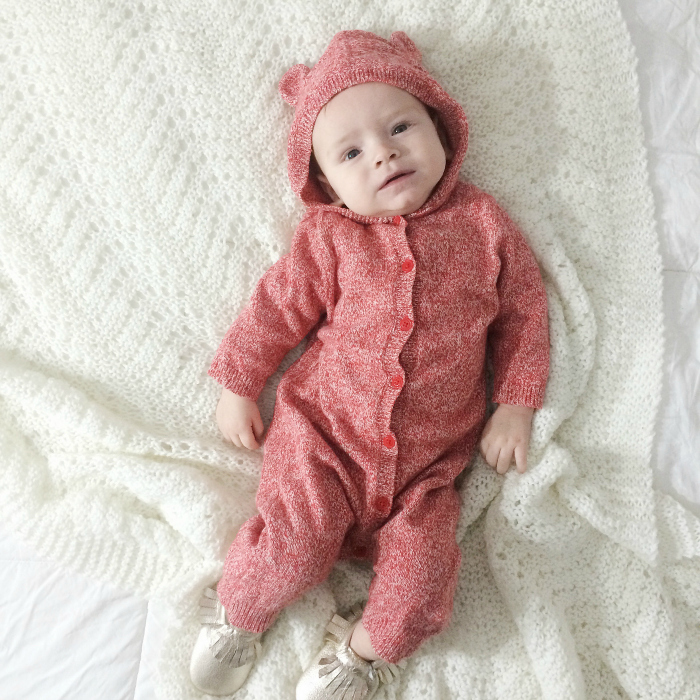 – He has mastered pushing himself up into a sitting position, and loves to show off that he can do it. He also really likes standing holding onto something.
– He still loves scratching all surfaces, especially the couch and the ottoman.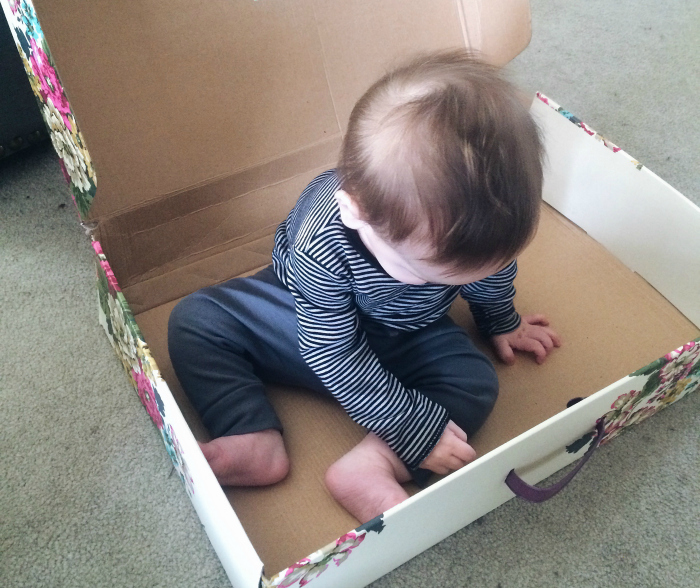 – He has a lot of awesome toys, but prefers an empty box. Go figure. His favorite toy toy right now, though, is a fire station from his great aunt.
– Strangers are always coming up to us and saying hi to Sam, and each time he gets so shy! He'll turn his face from them and bury it a little in my shoulder, then look back at them and grin. It is the cutest! Our little shy boy.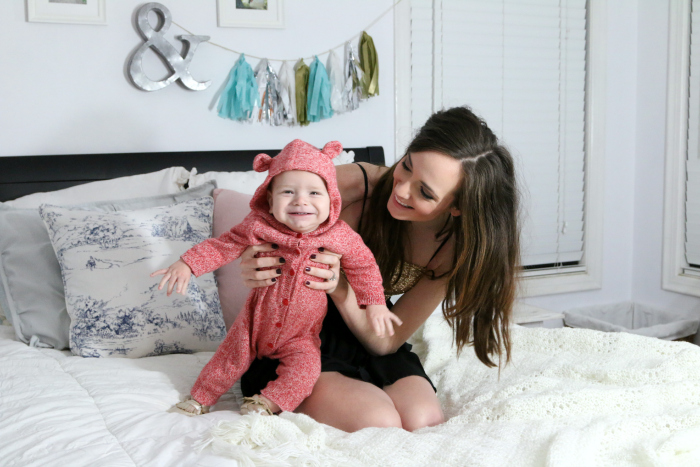 – We are experiencing the 9 month sleep regression now, and it has been ROUGH. He went from sleeping through the night (9pm-9am!) to waking again about every 3 hours. And the only way to get him back to sleep is to nurse him. Honestly, it's been hard, but I also really do cherish those quiet still wee hours of just him and me. He'll be nursing, with one eye zoned in on me, and then he'll quickly pop off and just grin right up at me. How can I not melt in that moment?! It's the best. The best best best.
– He is such a happy baby. He's sweet natured and so lovable.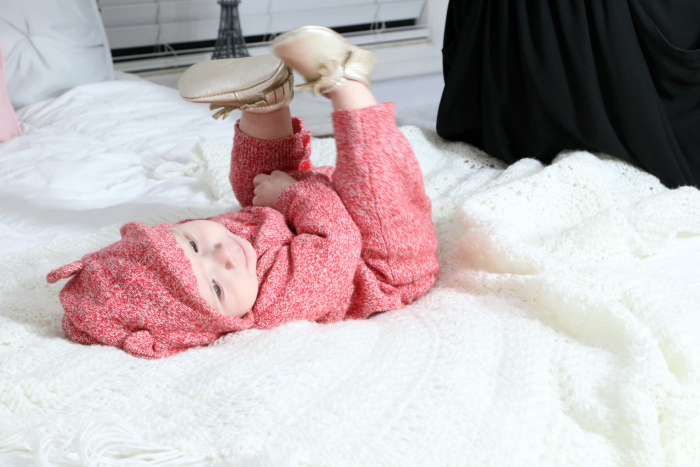 – He had his 9 month check up last week and he is perfectly healthy, but is a very small baby. His doctor was a little concerned with the fact that he hasn't gained any weight since his 6 month appointment, so our homework is to get more calories in him! Which has been our biggest challenge, because he is just NOT very interested in eating anything but breastmilk. So that's our goal right now: Fattening up our sweet little shrimp baby. :)
Happy 9 months, sweet Sam Sam. Now let's get some more rolls on those thighs.
xo