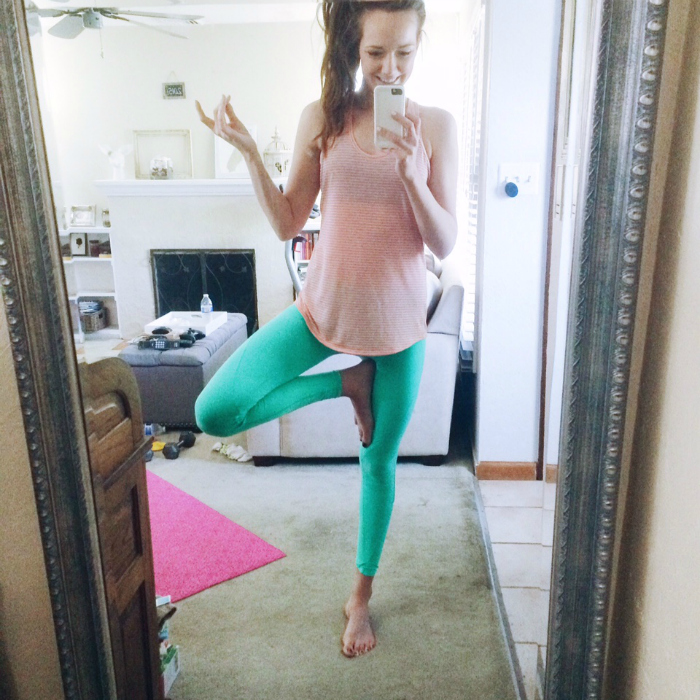 top: c/o lucy // leggings: gap
Look at me, so unsuspecting. Little did I know I'd wake up the next day feeling miserable.
But first, an update on the sickness: Still here, but I'm feeling better! And it seems that Sam is feeling better too, so yay! It was actually pretty lame timing, because the Tone It Up Bikini Series just started, and I was all amped up and ready to go, and then BOOM. SICK. Not fun! But I'm still following the meals loosely, eating healthy and making good decisions, and I even worked up the energy to do my bootycall (just their word for a workout you do in the morning- not, like, an actual bootycall, that would be awkward……. anyway…) yesterday, so hey! I think that's an improvement! I mean, it was pretty low impact, nothing crazy or intense, but just doing something always makes me feel better. Not gonna let this cold get me down!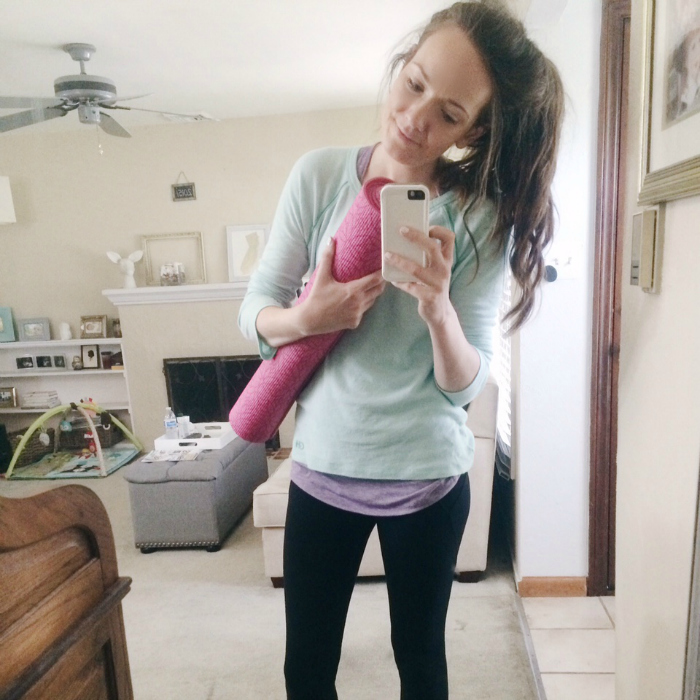 Speaking of working out… It's time for the Tone It Up Bikini Series! If you want, it's not too late to sign up here! We can all do this together. :) I just love the community and it's an awesome and motivating thing to be a part of! Plus, it's free, so yeaahhhh, no excuses! Let me know if you plan on doing it in the comments! [p.s. follow me on snapchat @katiedid_what and my fitness instagram @katiedidwhat_tiu for loads of fitness updates daily!]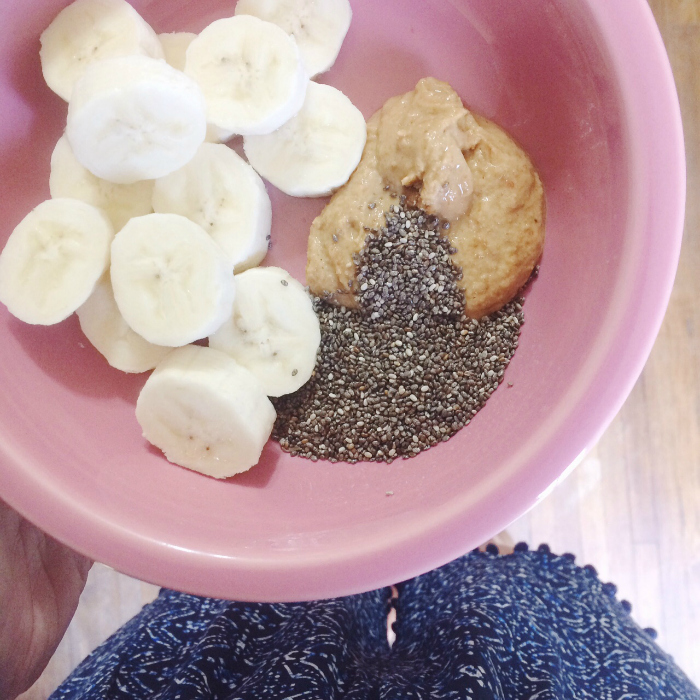 This is a new favorite healthy snack, from the Bikini Series! Dip a banana in some peanut butter and chia seeds. SO simple, easy and seriously good!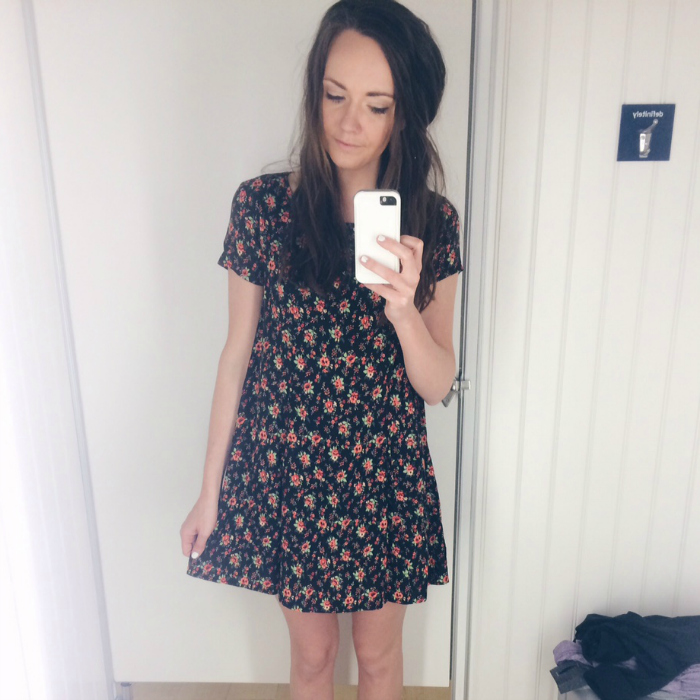 dress: c/o marshalls
So like I said in yesterday's post, we were at Marshall's, and I was scouring the racks for some spring fashion, and lo and behold, my husband picks up this adorable dress! I was like, I have taught you well, dear sir. I MEAN. He wins. Which in turn means that I win. #winning (is that still allowed to be a thing?)
I just did some shopping for le bébé on thredUP yesterday, and I am sooooo excited to get it! I kind of went crazy, but honestly, sometimes (okay, most times) it's just more fun to shop for him than it is for myself! So many cute things! And they're all miniature! And! And! Well, okay, I also got some d'orsay heels for myself. They were just too pretty to pass up! If you want to shop at thredUP, and it's your first time, be sure to sign up here to get $10 free!
And a happy weekending to you! Get out there and enjoy the days! Hopefully we'll be on the up and up and be able to get out for some runs and maybe a picnic or something. We'll see!
xo