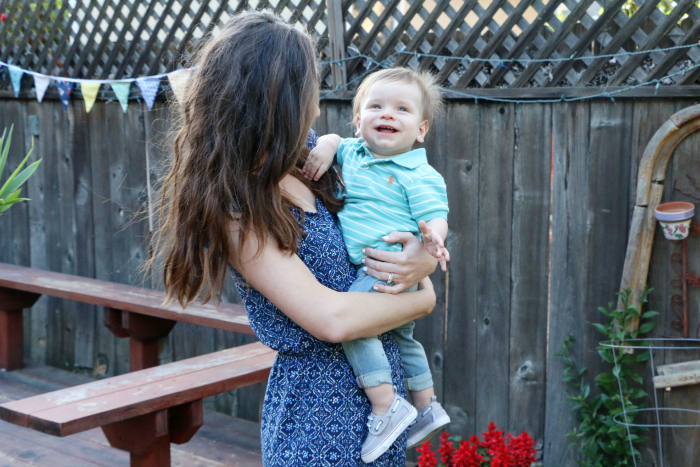 romper: c/o marshalls // sandals: windsor (similar) // Sam's polo: c/o marshalls // Sam's jeans: h&m (similar)
Our little Sam Sam got a cold this week- his very first cold! Which I guess is pretty impressive when you think about it, that the boy went an entire year without a cold! But it still doesn't make it any easier. It is so sad seeing his little runny nose and hearing those sniffles, and knowing I can't do anything about it! It's just pathetically helpless. But I still couldn't stop from giving him a million kisses and snuggles, and thus, I inevitably have a cold as well. Hey, it was worth it. I regret nothing.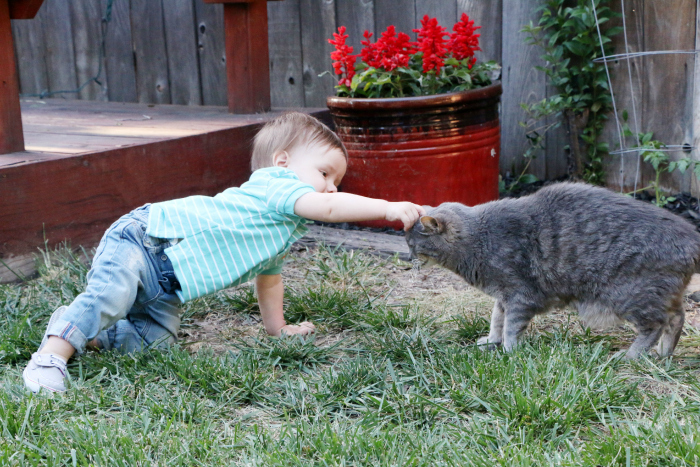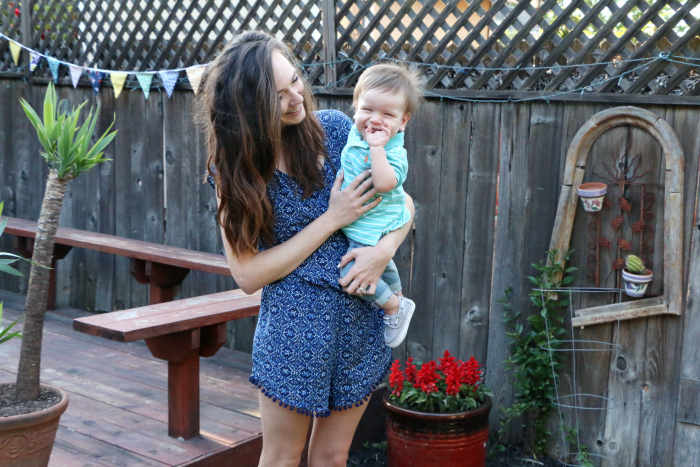 And you wouldn't even guess that he's sick, would you? He's all smiles and sweetness- for the most part. ;) Monday night was terrible because on top of his cold he was also getting a molar in! So… Poor guy was in so much pain. But now he's just got his runny nose, and we're praying that goes away soon!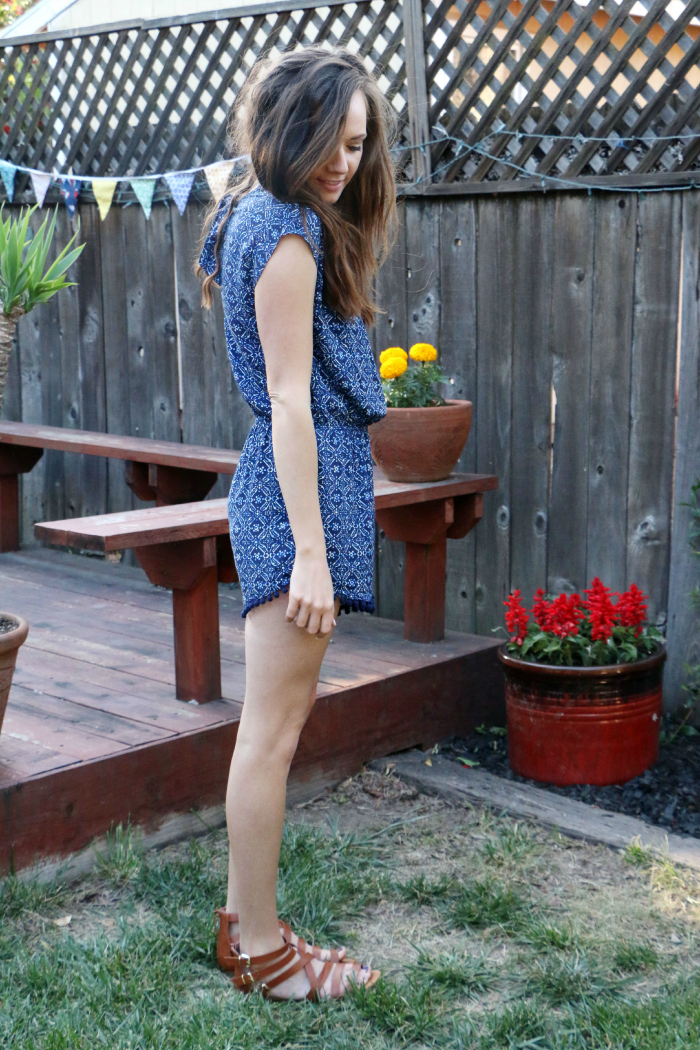 So moving on, today I'm sharing a little springtime inspiration, because the weather has been beautiful and we thought it only fitting to soak it all up. I always find that when I'm feeling not too well, just getting outside does wonders! It has a way of refreshing you and making you feel just a tad better, if nothing else. You know what else alwayyyys makes me feel better? Shopping. Duh. So we headed to Marshall's yesterday, too, and I was pretty excited about all of the cute spring-y items they had! Clearly, we had to pick up a few. I'm really into rompers right now, they're just the perfect comfortable/casual but still fun, flirty and girly piece. Basically everything I love, rolled into one one-piece! Ha! ;)
So yeah. Rompers. Gimme gimme.
And also beautiful weather. And also shopping. And also cute babies. All of these things I believe will cure me!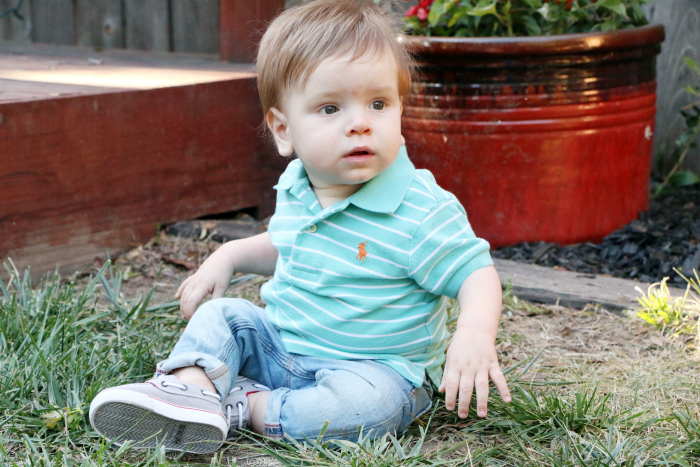 What are you living in these days?
xo