Happy Friday friends! Time for some favorites from this week…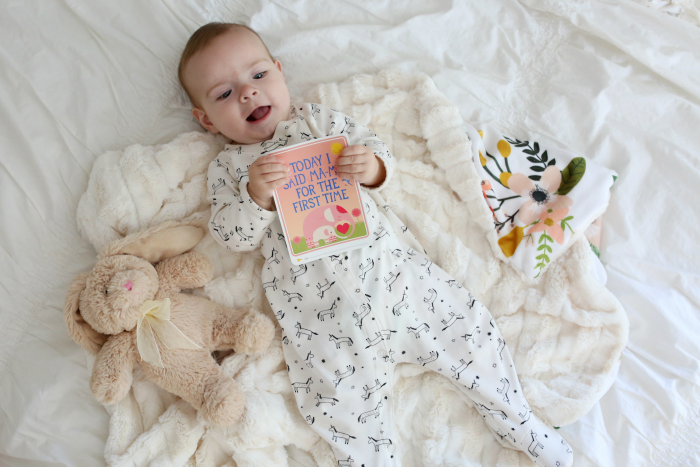 milestone cards c/o | jammies | blanket
1. SOPHIE SAID MAMA!!!! Ohhh goodness, I can't even tell you. It is the most beautiful sound I've ever heard. :) She is just babbling nonstop and it's the SWEETEST. Mamama all day long! And some "baba" and "gaga" mixed in there too. Now, to work on dada… ;)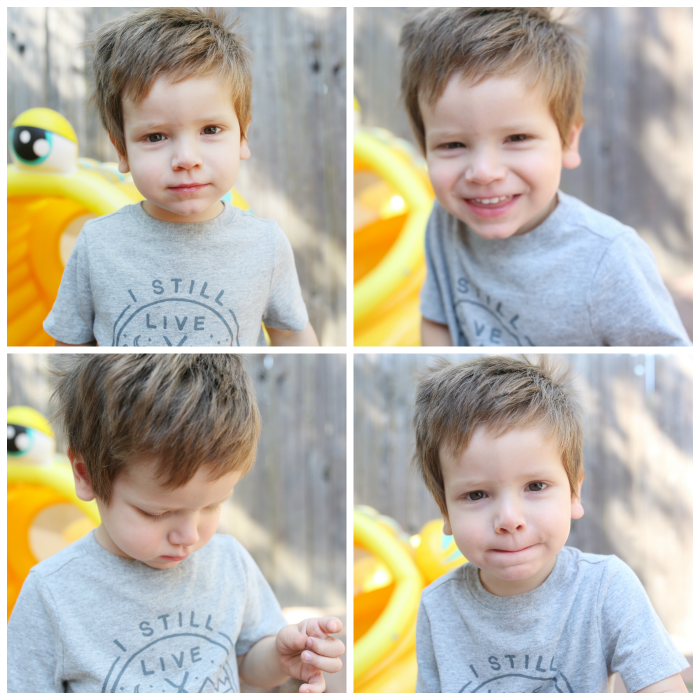 2. This boy. My sweet precious Samuel. Some days he looks so grown up, but today? Today was a baby day. I like those days best. His cheeks!!! I kiss them a hundred times a day, and I'm still not convinced it's enough.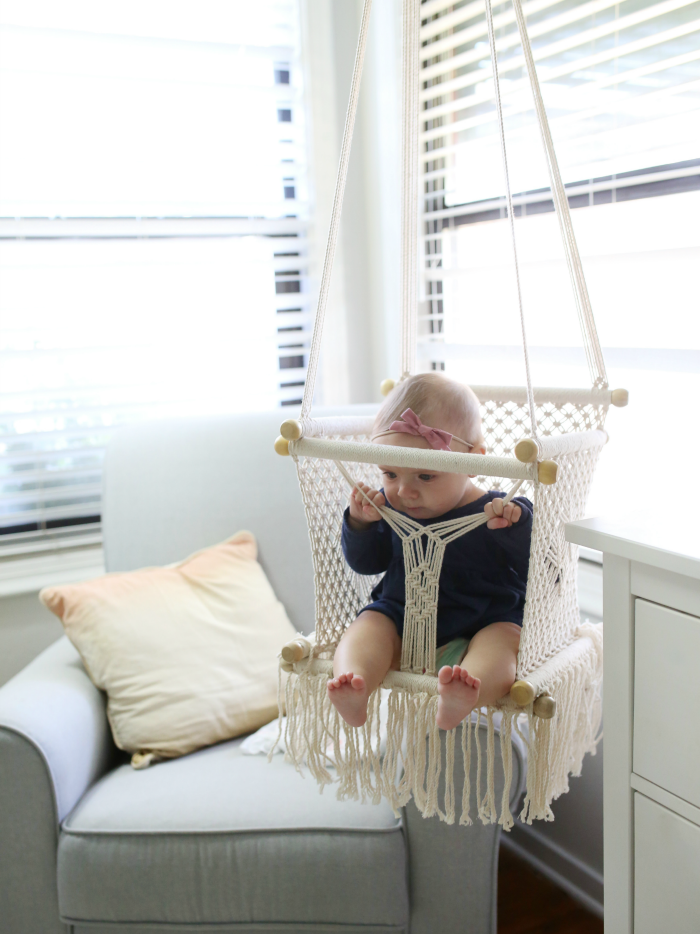 3. How beautiful is this hammock swing?! It's from Adelisa & Co (be sure to look out for a giveaway on my Instagram today!!!) and it is the most beautiful addition to the nursery. Sophie LOOOOOVES swingin' in it. I love that it's handmade and beautiful but also a quality, heirloom piece. Love.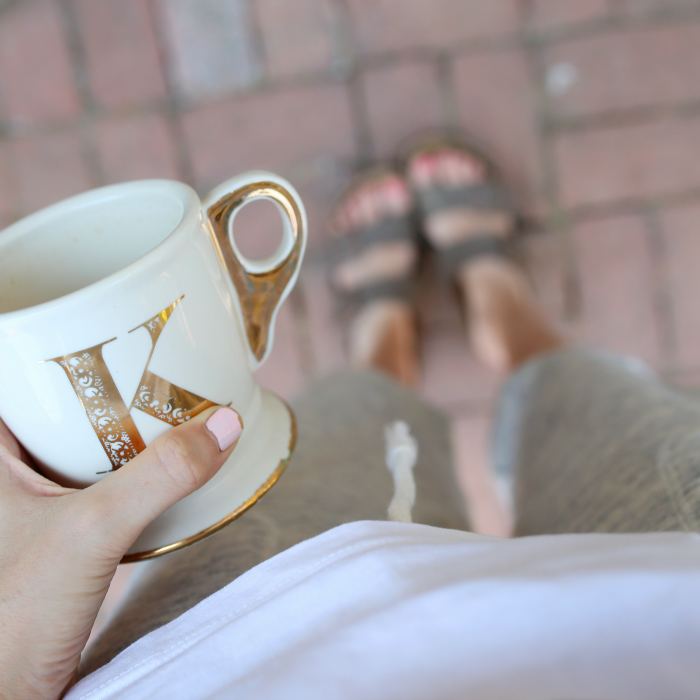 4. We are all on the up and up, THANK THE LORD!!! This sickness had us all down really bad, and I'm really happy to see the runny noses and coughs dissipating. Is there anything sadder than a sick baby?! :( But also, it's HARD being sick as a mama. But this morning was the first one in a few where I had coffee, and you know, that is a sure sign to me that I'm feeling better. Because coffee does NOT taste good when you're sick- am I right?! So the fact that I had coffee this morning is a gooood sign! Not that there's anything wrong with tea. I actually think I'm going to get back into tea, now that it's almost fall and all. But, at the right time. Coffee in the morning, tea at night.
Anyway.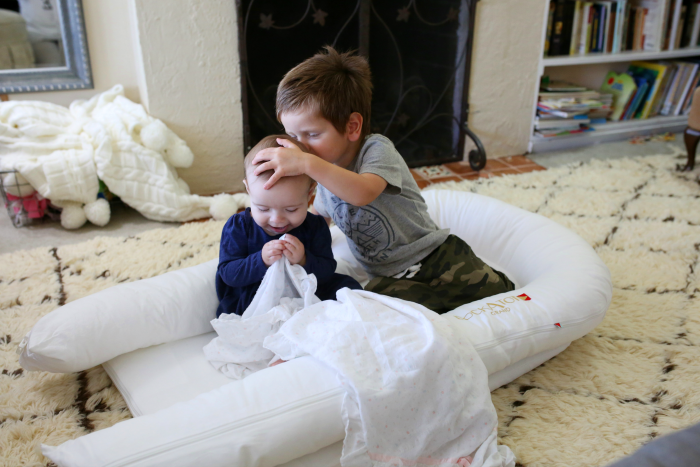 rug c/o rugs usa (mine is 5×8) | dockatot c/o (the grand!)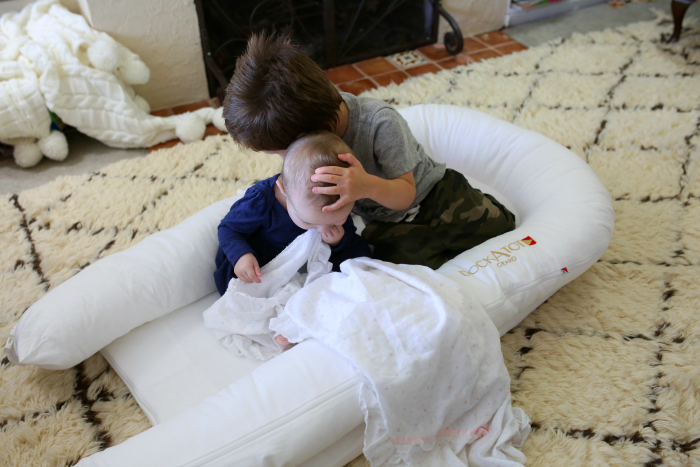 5. The relationship between my babies!! Okay, I have to tell you, when Sophie was born I was SO SAD that Sam just completely seemed disinterested in her and basically ignored her, for like the first 4 months of her life, no joke. But now? Bit by bit he's been warming up to her (probably realizing, okay, she's here to stay haha!) and he is so sweet with her now! She has loved him and been OBSESSED with him from day 1, but now that he's showing love in return?! Ohhhh goodness. All of us are enamored. It's the sweetest thing ever. My favorite? He just randomly gives her kisses!!!! Annnnnd I melt. (See the video here if you missed it!)
We also LOVE using the grand dock-a-tot as a cozy lounger! Sophie doesn't sleep in it anymore (she's just naturally taken to sleeping in her crib, yay!) but it's perfect for when we're on the go (like naps at nana's house) or for hanging out at home with her big bro. :)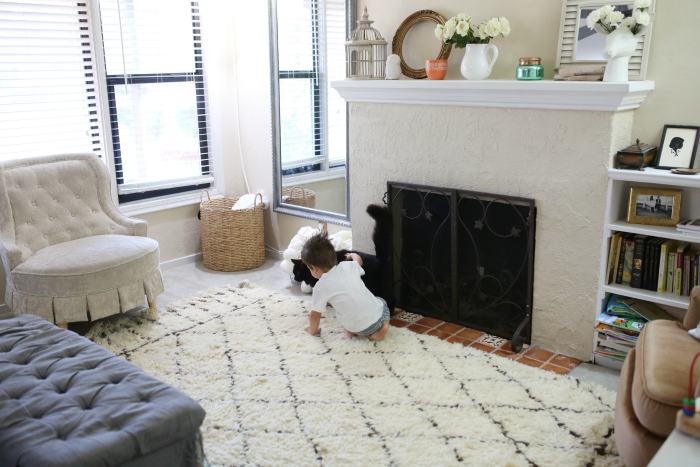 6. This shag rug. OBSESSED with it. It's from Rugs USA and it's literally the most beautiful rug I've ever seen. Like, I'm really into rugs right now? I kind of want all of the rugs? And this one was at the top of my list. It is SO soft and comfortable. It's 100% wool, so it sheds a lot, but we've been vacuuming it a bunch and it should stop shedding soon. :) Zack has declared it the best thing ever, and has taken multiple naps on it, so that's a good sign! Like I said, SO comfortable!
Okay, now that we're all feeling better, it's time to have some fun this weekend! What are you up to??
xo