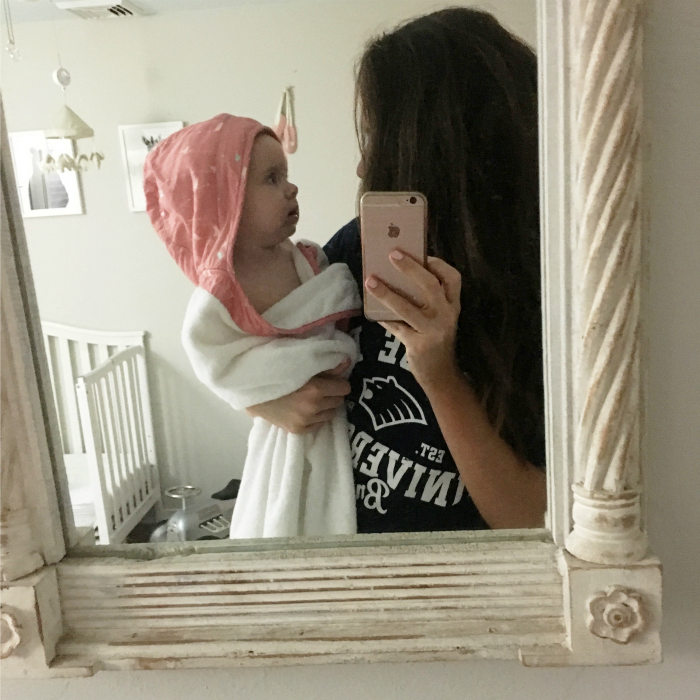 Here's a fun thing: when you're a mom, you don't get "sick days." Zack went back to work yesterday, and both the little ones and myself are all sick (thankfully Zack hasn't gotten it, and hopefully won't!), so I was really nervous about taking care of them on my own, while needing someone to take care of me too! Ha!
You know when you're sick, and all you want to do is lie around on the couch, with some hot tea and a package of crackers and binge watch Teen Mom, all day long? Yeah, that was out of the question. I had these two poor little sickies of my own to take care of. And you know what, I'm pretty sure God gives sick mamas super powers, because I magically had energy to run around with Sam in the backyard and to play with my babies and make sure they were fed and happy and felt as good as possible. And it was actually a perfect day, if we weren't all sick and all.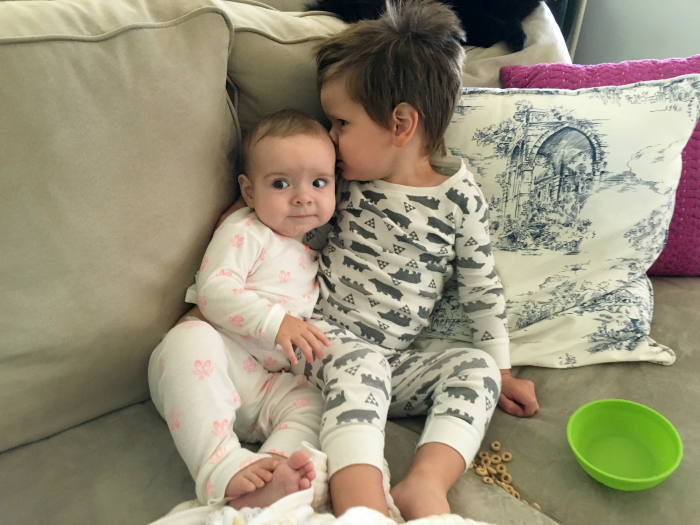 It made me realize, us moms? We really are super heroes. My mother in law got me a little pack of tissues for Christmas last year that says "Moms: Not all super heroes wear capes," and I laughed and thought it was cute, but yesterday? Yesterday it really hit me how true that statement is! We ARE super heroes! So, go us!
I have happy, beautiful babies and they make ME happy by just being mine. Isn't it amazing the love we have for them? I cannot describe it, I never will, but it surpasses anything I've known before. It's everything.
And now for a sweet little moment, caught on my camera yesterday morning, my babies snuggled together on the couch, watching cartoons and sharing Cheerios. And Sam! Sneaking a kiss!!
Ughhhhh you guuyyyyys. THIS IS IT. These are the days! Sick or well, I'm taking advantage of them all and loving on my little ones as much as humanly possible. :)
xo
Read More on Katie Did What