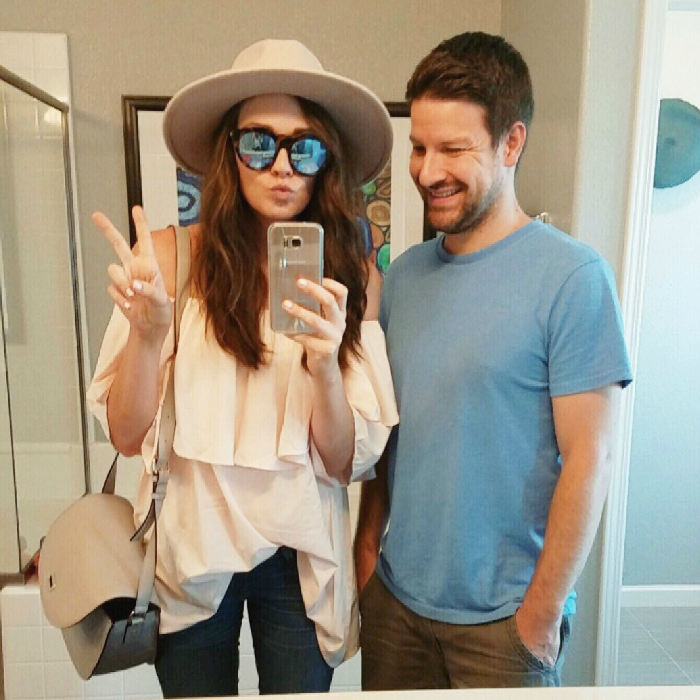 Top | Sunglasses | Hat | Jeans | Bag
Ooh boy, this weekend you guys. I had my very first migraine ever, and it pretty much lasted for 3 days in a row, soooo. That kind of sucked. A lot. I always thought a migraine was just a really intense headache, but in my case this weekend? I never even got a headache, I just experienced dizziness and a severe sensitivity to light- like, so intense that I couldn't even open my eyes sometimes. And it came in waves? I don't know, it was WEIRD and SO not fun. My heart goes out to all of you who suffer from migraines regularly. It's miserable.
So, despite the misery of that situation, we actually got in a date night on Saturday! Yes, while I was nursing my migraine. I just kept my sunglasses on until after sunset and took it easy, but it was so nice to get out of the house, just me and my man! We toured some model homes in the area we're looking to buy (exciting!!!), got Starbucks and had a super fancy dinner that was way out of our league, haha. But it was so much fun and so good, we didn't care. Blackened salmon for me and Kobe beef for Zack- I told you, it was too fancy for us. ;)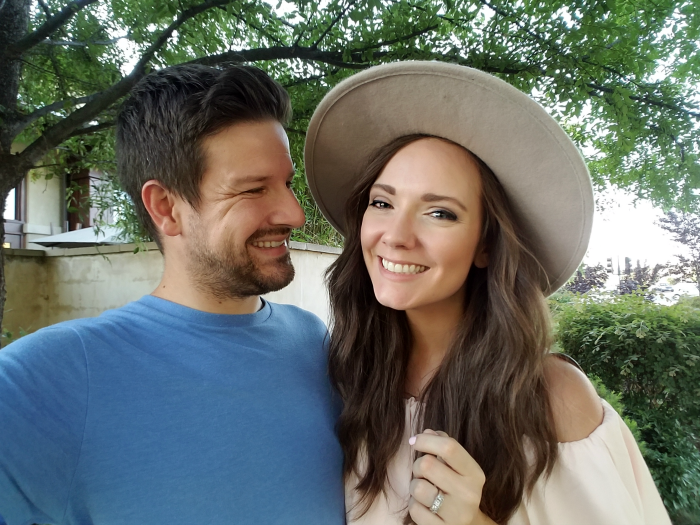 It is SO nice to get away just us two- I need to remember how rejuvenating this feeling is! But oh man, I was missing my babies something FIERCE. I couldn't wait to get home and give them kisses. :)
Sunday was literally the worst day- I just spent all day lying on the couch with a sleep mask on, basically, and wallowing in migraine misery. :/ I asked for advice on Snap and IG, and the general concensus was: Excedrin Migraine, napping in a dark room, peppermint essential oils and coffee (or caffeine!). I tried them all. And now I'm feeling much better! Soooo who knows. I'm just glad it's OVER.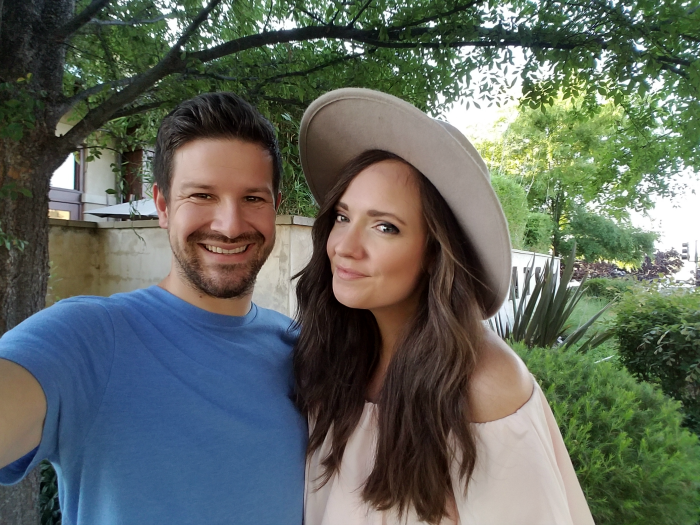 And now it's a fresh week and hopefully all of the sickness and yuckiness is GONE from our house and we can have a great, healthy and fun week!!! Let's all pray that happens!
xo