Sponsored by Walmart.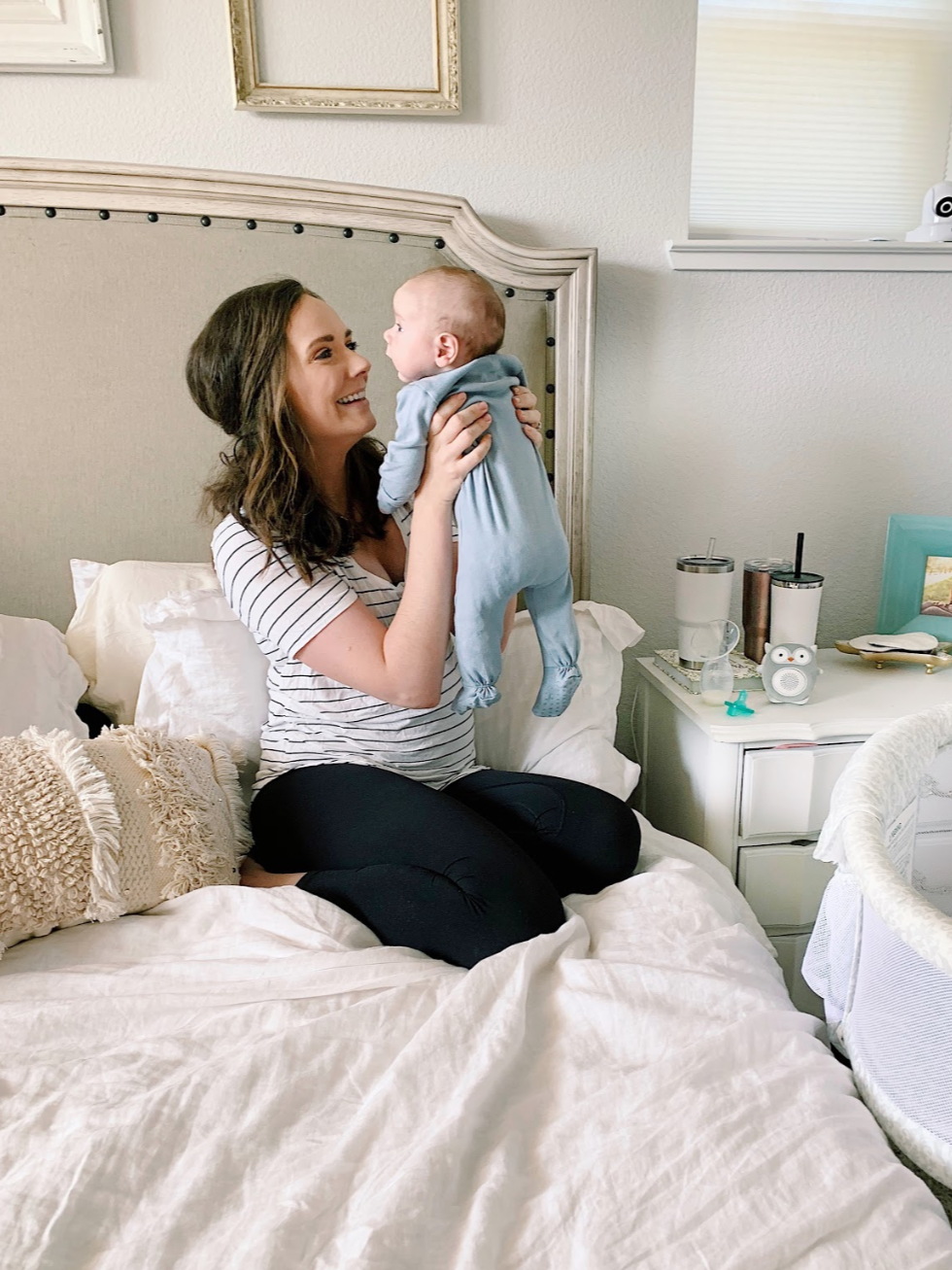 WATER BOTTLE | HAAKAA | PACIFIER | WHITE NOISE | BASSINET
When creating a baby registry, it's easy to stick to the items you've heard about and seen over and over again: crib, bouncer, diapers, blankets, clothes, etc. But today, I thought it'd be fun to share some unique baby registry items- not your average registry!
After my third child, there are still items that I'm just now discovering- and that I wish I knew about with my previous children! These are all items you wouldn't necessarily think to add to your baby registry, but that you totally should, and they are all available at Walmart!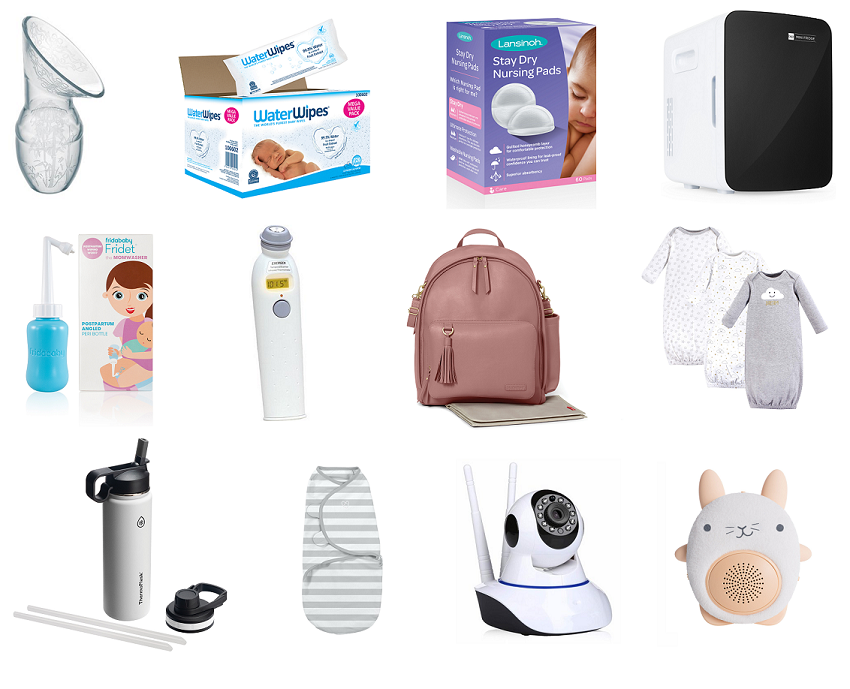 Haakaa. I have to start with this one. I just discovered this with my 3rd baby and it's been a game-changer! I use this on the side I'm not nursing from and it catches (and pumps some of) the letdown milk! Just doing this has helped my increase my supply and stash of milk! It's amazing how fast the milk adds up when you do this every feeding!
Easy Swaddles. I used these for our previous babies, but discovered it later in the game with Sam. As a first-time parent, there is SO much to learn right away. Trying to learn how to do the perfect swaddle shouldn't be something you're concerned with. These hook and loop swaddles make middle-of-the-night swaddling a breeze!
Water Wipes. Our pediatrician recommended these after our baby had major irritation and rash within just a few days of his life. Using these for those first few precious weeks could prevent any unpleasant irritation for your newborn. All that's in these is 99.9% water and a drop of fruit extract for scent.
Temporal Thermometer. This might seem like a luxury or an unnecessary expense, but in our experience, it's not! There's nothing worse than trying to get a sick baby or toddler to keep a thermometer in his mouth long enough to get a temperature reading. With this, you'll have their temp literally in two seconds.
Breast Pads. #leakyboobs
Peri Bottle. Because that postpartum life is no joke, and this bottle is literally genius- it points the stream upward! And yes, mama needs some things in the registry just for her, too!
Diaper Bag. Another awesome thing to register for, that you may not think about! I recommend a backpack style- game changer!
Water Bottle. Because the breastfeeding thirst is NO JOKE. And you'll want to drink a ton of water! Might as well have something cute to drink it out of!
Mini Fridge. This is a luxury, but close to a must-have for two-story homes. Makes the 3:00 AM feedings a bit more bearable when you don't have to go downstairs in the dark and open the shockingly bright fridge to get (or store) milk, half asleep.
Baby Gown. Skip the snap or button sleepers and stock up on gowns. They make for the best and easiest middle-of-the-night diaper changes.
WiFi Camera. Skip the expensive baby monitor and use a WiFi camera and your smartphone for the same result! We have been using a WiFi camera as a monitor for Sophie and Oliver for their whole lives!
White Noise Machine. These little things are lifesavers! With white noise, you won't have to sneak around your sleeping baby as much! Also, you can charge this and take it to go, in the car, at the park, at a restaurant, etc.
If you're creating a baby registry, Walmart's Baby Registry is fantastic! With free returns on everything, and some great perks for signing up (hello, welcome box!), it's an easy choice. Plus, they literally have everything you could want! And you can add to your registry at any time.
SHOP THIS POST:

xo