This post is sponsored by Chicco. All opinions are 100% my own.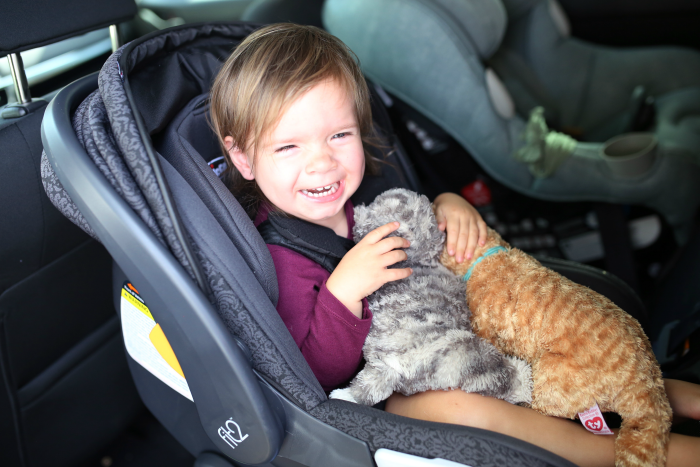 Let's talk car seats. I feel like we've had SO many car seats, and we only have two kids! But from infant seats to toddler seats and beyond, you can kind of feel like a revolving door of car seats. I was recently contacted by Chicco to try out one of theirs, and I love their latest TurnAfter2 campaign, to raise awareness for the fact that riding rear-facing for at least two years is safest. We are so on-board with that. Sam is 3 1/2 and still rear-facing, and knowing how much safer it is has made me want to keep him rear-facing as long as possible! I mean, can we keep him like that until he's 18, or…? I kid, I kid. But in all seriousness, as soon as Sam shows he's uncomfortable, we will turn him around, now that he is well past the 2 year mark! :)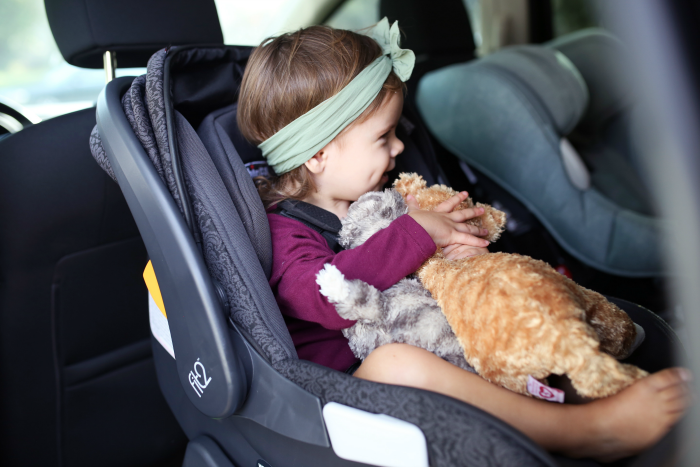 Chicco created this campaign after learning that 42% of parents were confused about when to turn their child forward-facing, even though remaining rear-facing until age 2 is a law in some states and the official recommendation of the American Academy of Pediatrics. The best part though is that they are going about this in a totally non-judgmental way and are not trying to spark any sort of controversy or mom-shaming, instead wanting to simply educate others and spark positive conversation. Which is exactly what I want to do here as well. And what better time to share this than September, Baby Safety Month.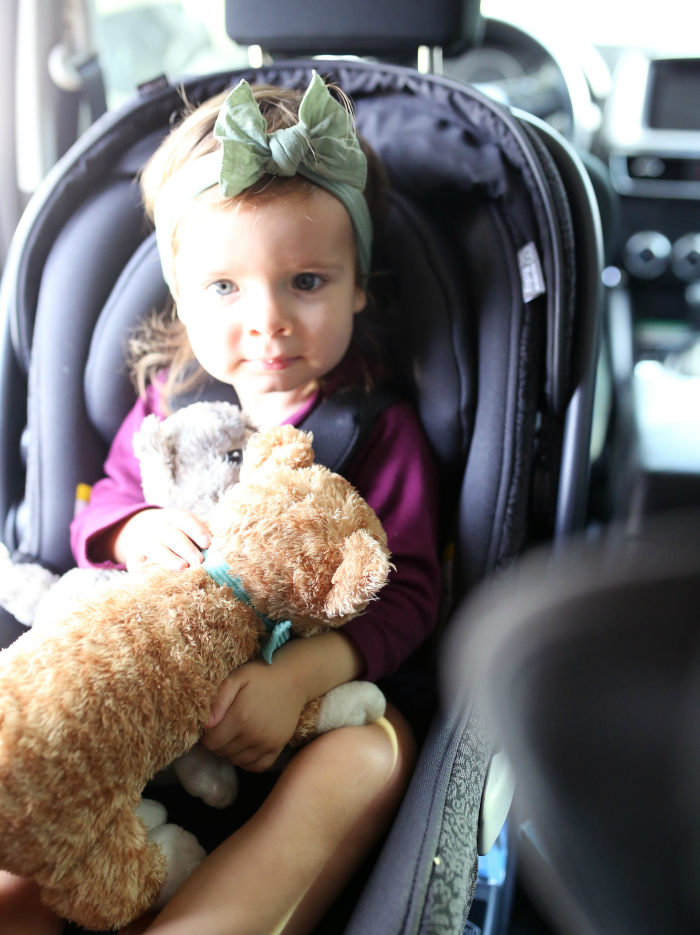 Sophie wanted to show off her new seat for you- the Chicco Fit2 Infant & Toddler Car Seat. Little miss is always riding in style! And at 20 months, she'll be rear-facing for quite some time! My babies don't know any different, so they are perfectly content with it. Plus, we have a mirror for each of them so they can look at themselves, which I mean, for some reason is their favorite thing to do. Probably because they're so dang cute. ;)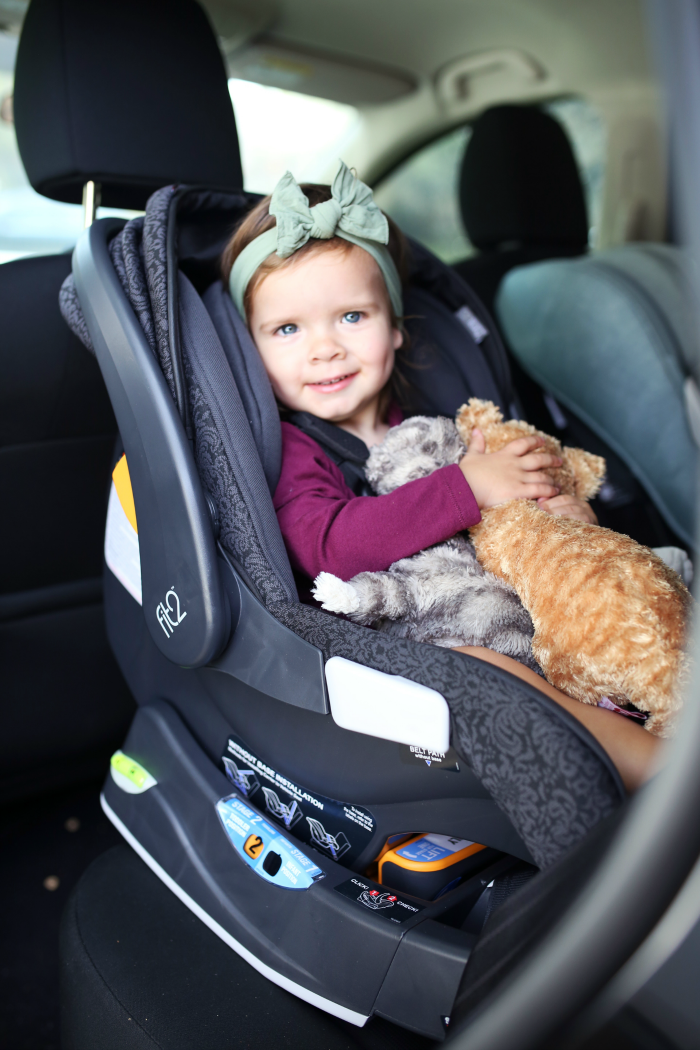 This car seat is unique because it's designed to go from infant to toddler, so you still get that infant car seat that you can easily remove and carry while also getting a seat that fits a toddler up to 35 pounds or 24 months! Score! And how perfect that this car seat is made to go up to 2 years, and that's the recommended age to stay rear-facing! Coincidence? I think not.
I'm so excited to be GIVING AWAY A FIT2 CAR SEAT to one of you!
TO ENTER:
1. Leave a comment on this post with the age of your little one.
BONUS ENTRIES:
2. Tweet tagging @ChiccoUSA and pledge to #TurnAfter2 (e.g., "Hey @ChiccoUSA, I pledge to #TurnAfter2 and would love to win a Fit2!") and leave a comment with a link to your tweet.
3. Share on Facebook, tagging my page (facebook.com/katiemichelleblog)
*taking entries until 9/21 at 8:00PM PST.
xo