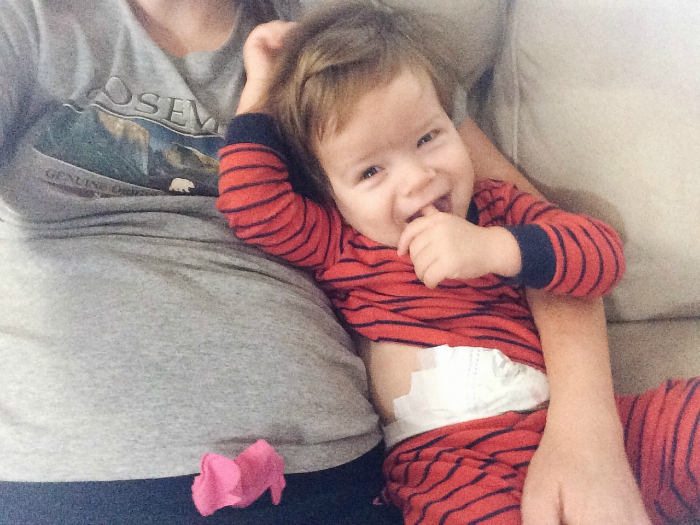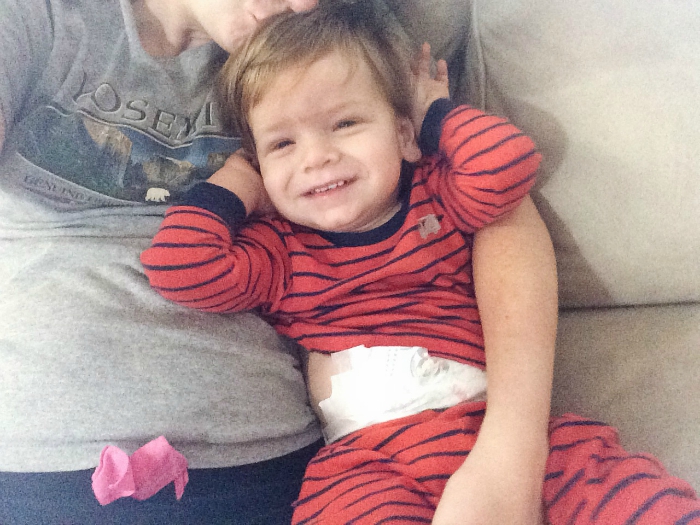 First, morning cuddles with this little one are my favorite.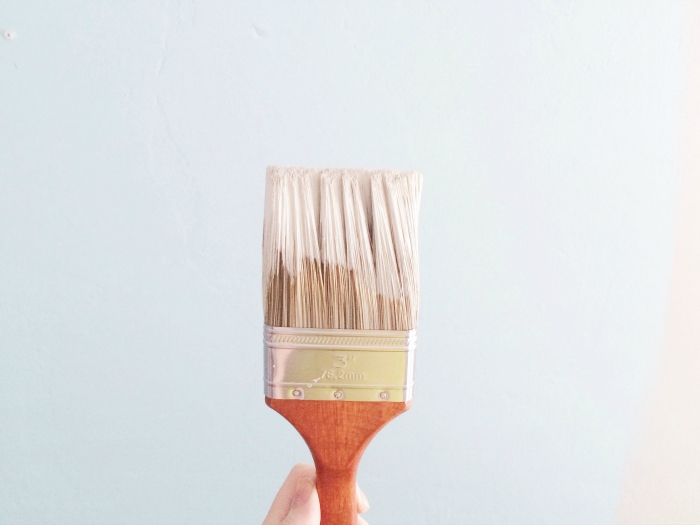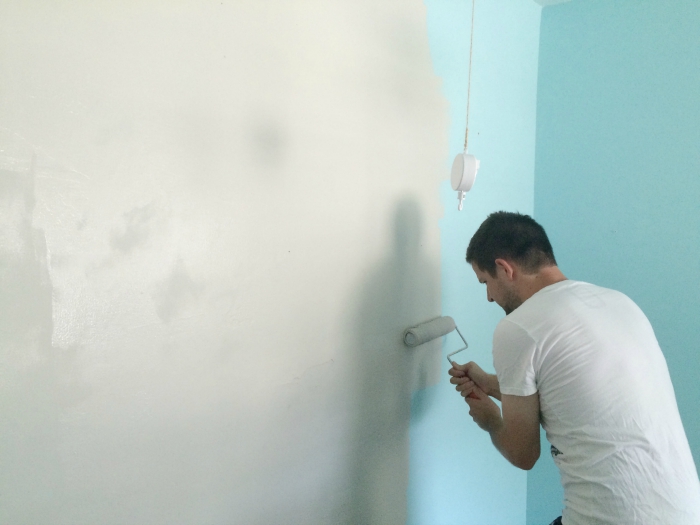 This weekend was a full one! On a whim, I got my heart set on painting the nursery. [Please read the title of this post to the tune of "Painting the Roses Red" from Alice in Wonderland]. Since we aren't finding out the gender of this baby, and since our babies will be sharing a room, we wanted a more neutral color on the walls. I love the color it was (a pretty, vibrant Tiffany blue) but it was just a bit boyish and also was peeling off at places, so we just decided, let's paint! We picked up Glidden "Smooth Stone" at the Home Depot and got to painting. Well, okay, so Zack only let me paint like 10 minutes and he did the rest, bless his heart. Yes, I married myself a good one, I know this. I love that he puts up with my whims, especially when I get into crazy nesting mode, which I am full swing in right now! I'm so so happy with how the walls came out, and once the nursery is completely decorated, I'll be sharing it here on the blog! :)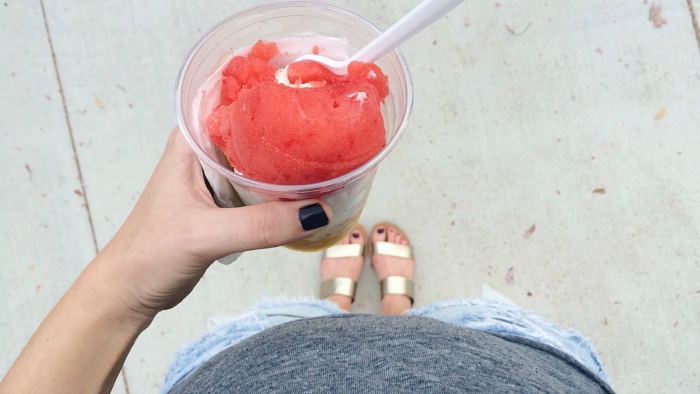 Friday night food trucks with my fam and daddio. The slushie was a must, obviously, since it was 100 degrees.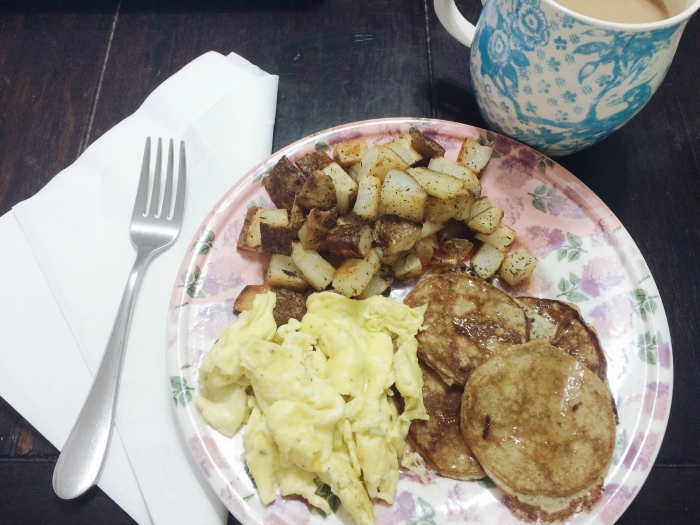 Sunday breakfast done right.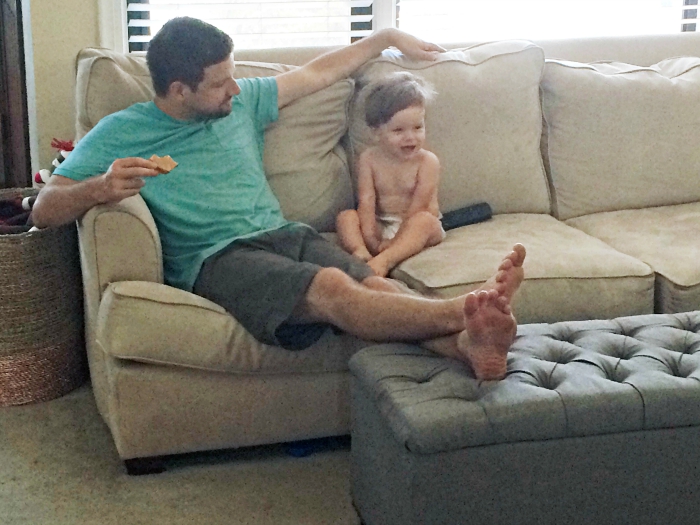 My cute boys, watching football together. A peek into my fall. Also, it upset me quite a bit that football is ALREADY on in August. #no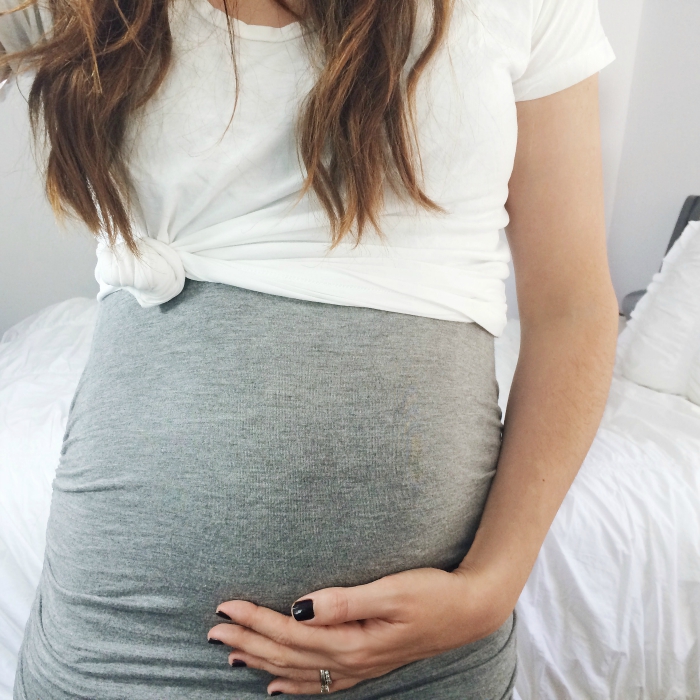 And we're at 20 weeks, folks! More on that later this week… Also, whoooa, hello there September! That escalated quickly.
K. Byyyyyyyye.
xo