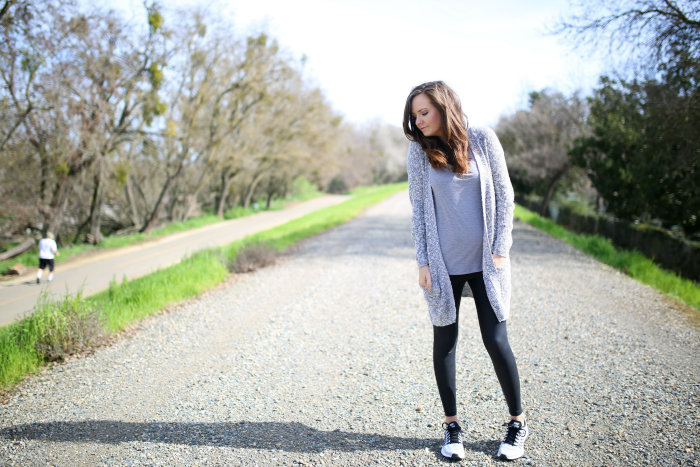 shoes (similar) | leggings | top (similar) | sweater via thredup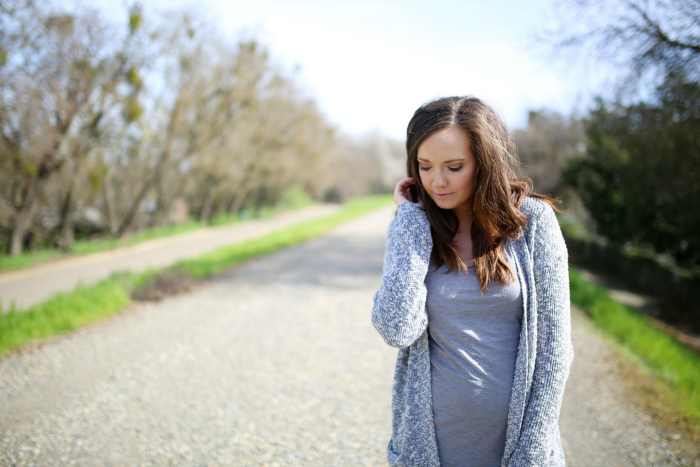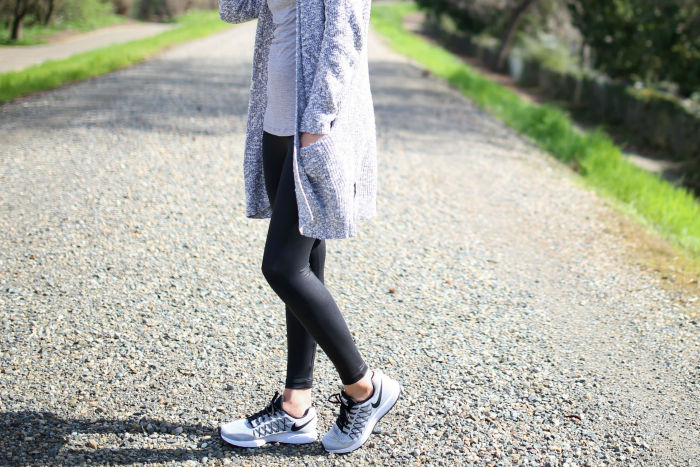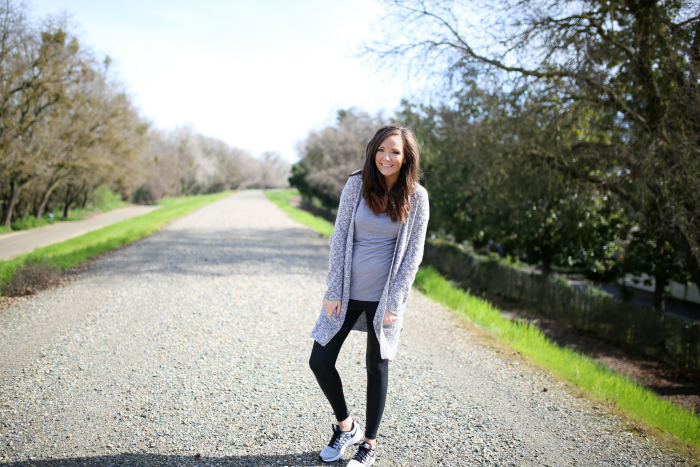 I'm into it, guys. Athleisure- mixing athletic wear with everyday apparel. Keeping it casual but also sporty and cute. With two kids, I am especially a fan of this look. I could get used to it.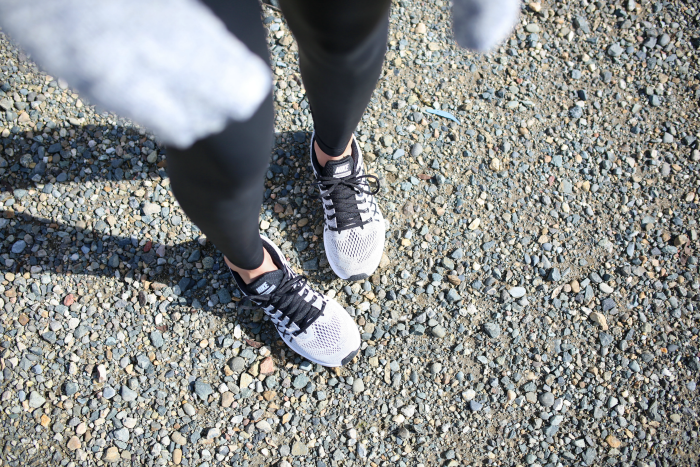 Also, these Nikes are the most comfortable ones I've ever owned. A definite must have!! Order one size up, fyi.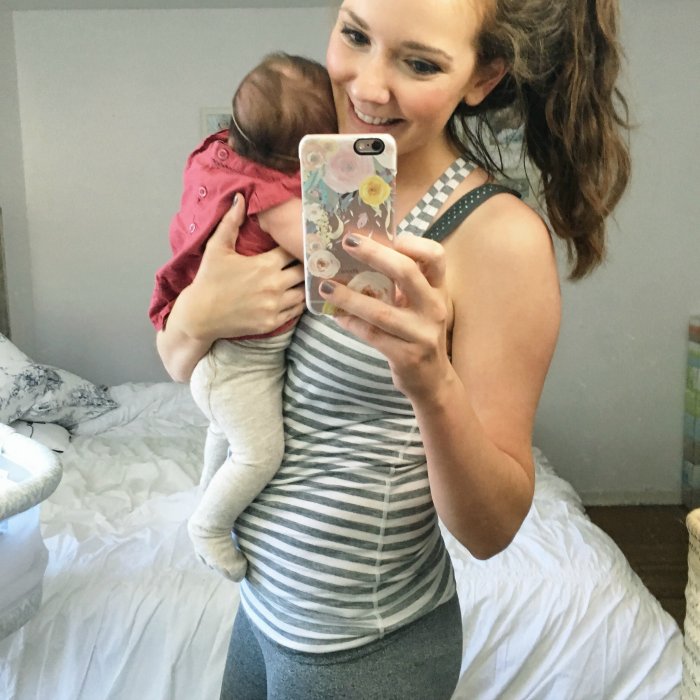 And speaking of athletic wear, I started working out again yesterday! Obviously I'm starting slow and working my way back up, but boy does it feel good to be back! Let me tell you though, that first workout post-baby, after not having done any exercising to speak of in nearly 6 weeks? It was H-A-R-D. I'm going to feel that tomorrow… In case you're curious, I did this Tone It Up workout. Love those girls.
Be sure to follow my fitness journey on Instagram! I'm back at it!
By the way, I can already tell it's going to be so much harder to find the time to work out with two babies! Somehow, yesterday, the stars aligned and both kids were napping at the same time, and for literally just the amount of time that my workout lasted! But I know I won't always get so lucky. Soooo… I will have to find all sorts of creative ways to make it work, that's for sure. And I'll definitely be sharing here on the blog! :)
Anything in particular, fitness-related, that you'd like to see here? Let me know in the comments!
xo
Read More on Katie Did What