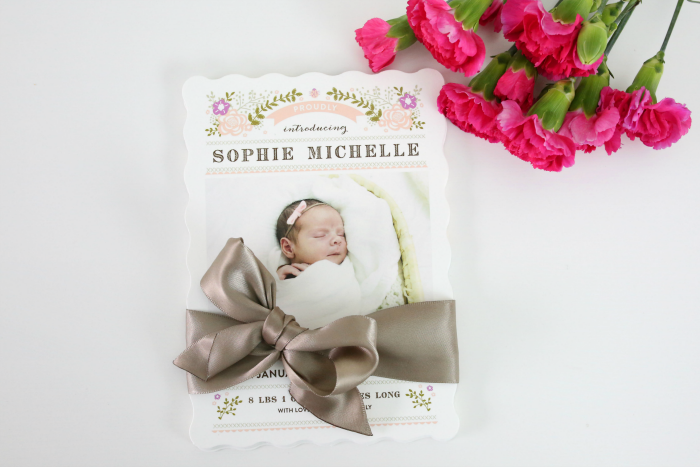 c/o minted
I love sending mail. It's one of my love languages, I think, if that were an actual love language. It's just so much fun sending mail to people and knowing you're about to make someone smile. At least, I hope so, since that's my reaction whenever I receive anything fun in the mail! So this is why I always send thank you notes (and also because mama taught me right!) and announcements and invitations. The good old fashioned way. With that being said, I was SO excited to order miss Sophie's birth announcements! It was one of the things I was really looking forward to post-birth.
I know. I'm kind of a nerd like that.
Obviously, I ordered them through Minted, because as we all know, they are my very favorite stationery place. I've been ordering our Christmas cards through them for a few years now (here, here and here), and Sam's announcements were by Minted and so were his first birthday invites. Naturally, Sophie's birth announcements needed to be, as well!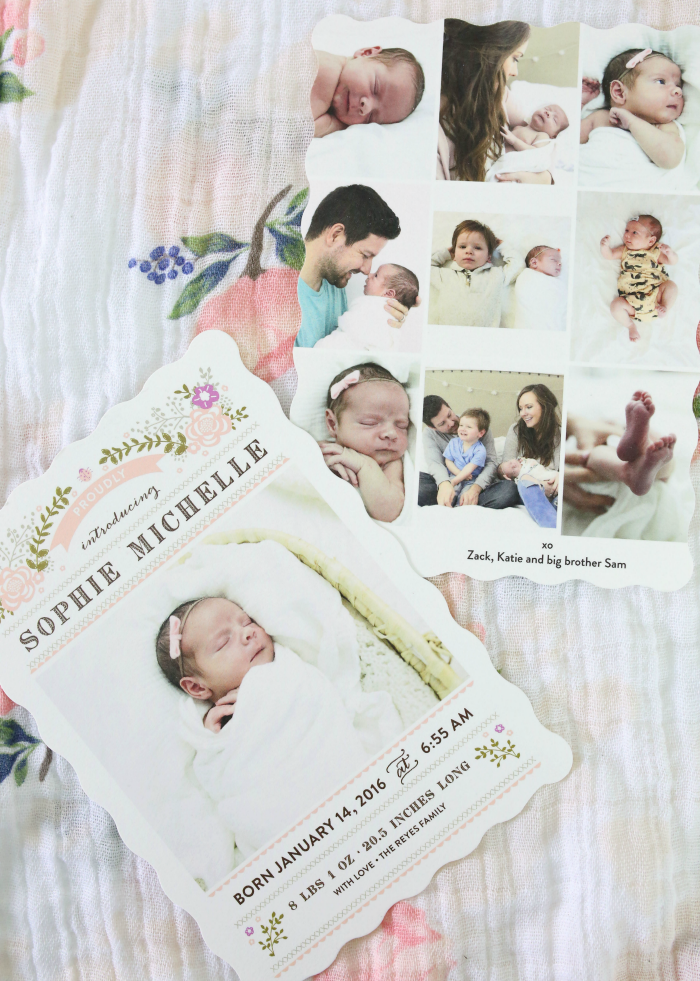 When I saw this beautiful floral design, it was a no-brainer. They were the ones. Aren't they just so pretty?! And she's a girl, so I'm having so much fun choosing super girly things, and I. Love. It.
I also love the FREE address printing Minted offers! And the back of these allowed me to not be too devastated about having to only choose one photo to include on the card, since I love so many! ;)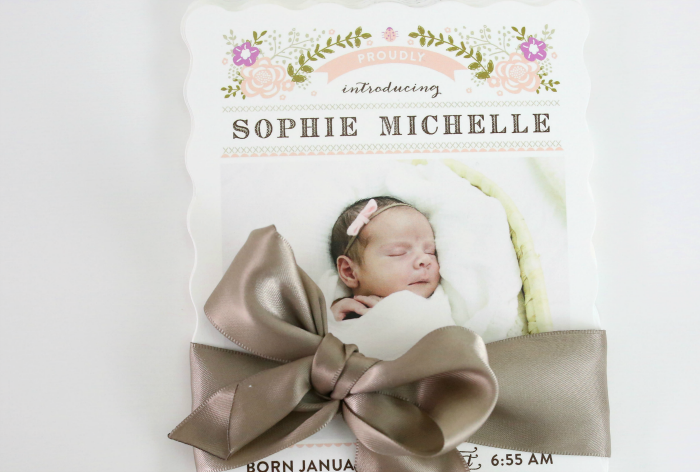 Goodness gracious, this sweet baby girl of ours. We are absolutely head over heels with her! All three of us. :)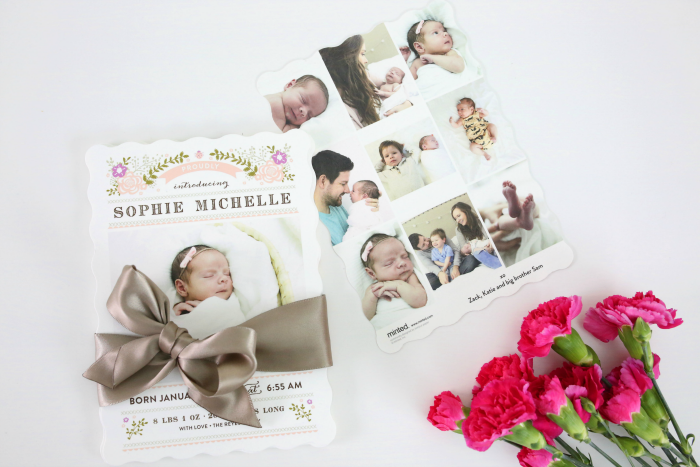 Minted has so many amazing designs to choose from for whatever your paper needs may be- whether it's party invitations, wedding invitations, Christmas cards, birth announcements or even art (I have a few of their art pieces- here and here)!
And right now through 3/14 is their semi-annual Free Foil Event– 20% off all foil-pressed products with code FOIL16! So jump on it! And let me know what you get. :)
Are you a snail mail lover, too?
What's the last fun mail you sent someone or received?
xo