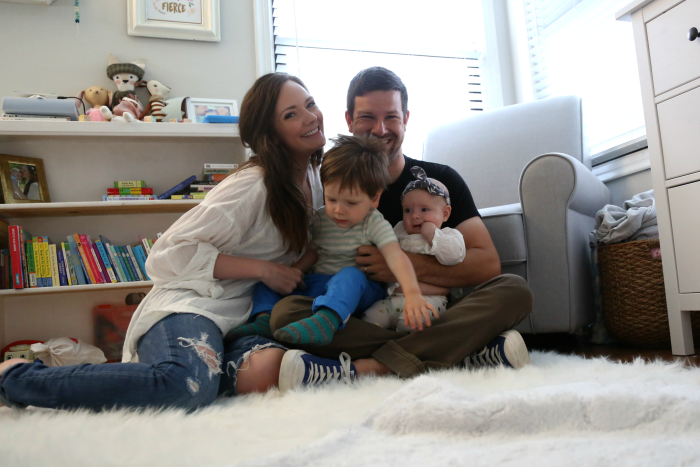 Family time is the best time. :) All messy and crazy and perfect.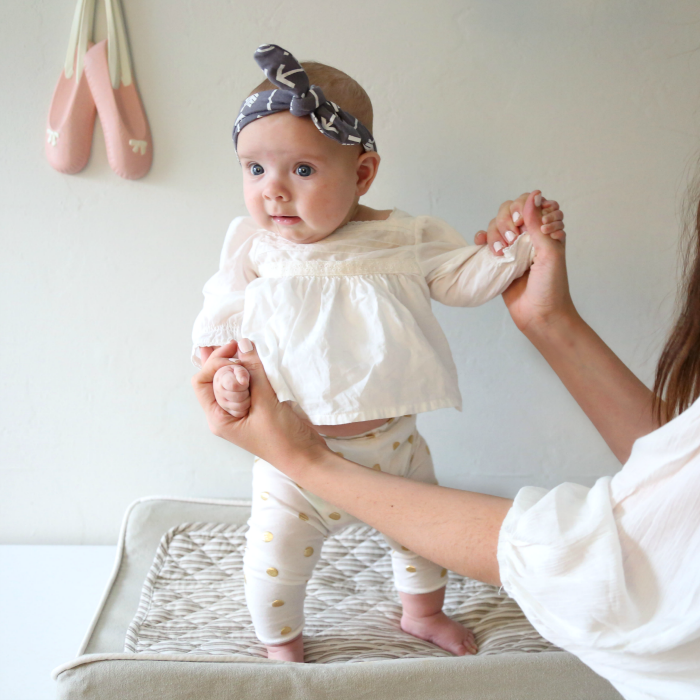 headband c/o itzy ritzy
THIS GIRL. If you missed yesterday's poem to her, read it here!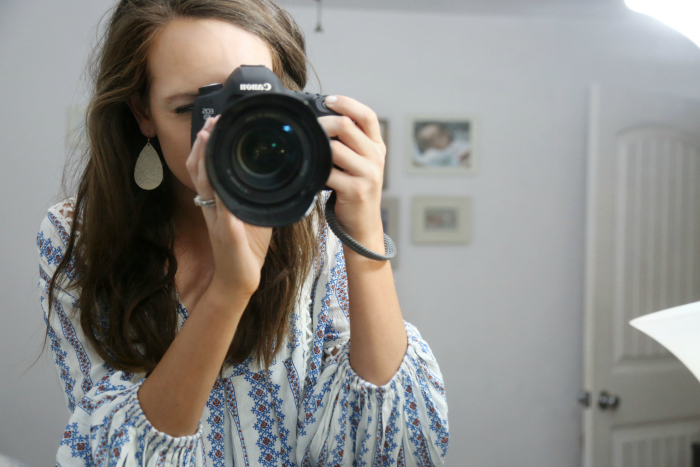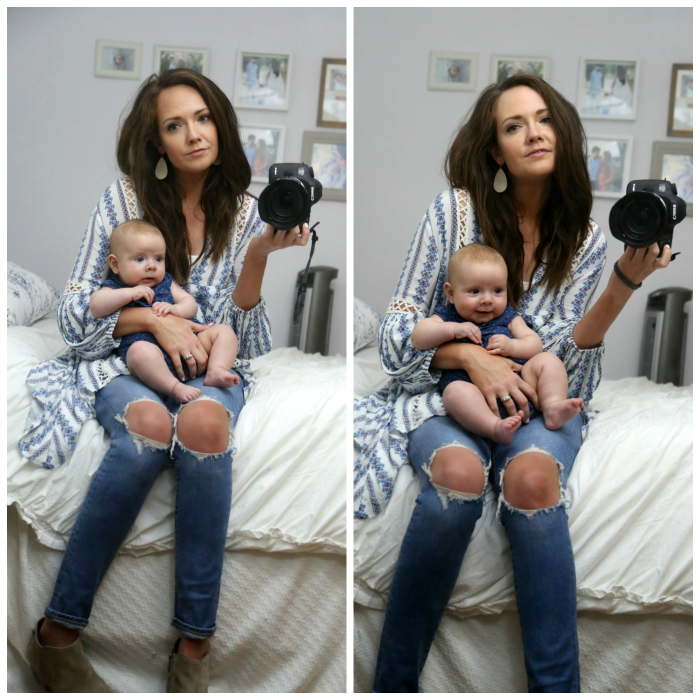 top | jeans | boots
Loving these earrings from Nickel & Suede! They are SO lightweight (they feel like feathers!) and are basically the only long earrings you'll see me wear! They don't get caught on anything (such a pet peeve of mine with long earrings!) and there's no loop so the babies aren't really too into pulling on them, which obviously is a bonus. Also, the color selection is so pretty. I got these and these, too! Plus, the business is run by a fellow blogger, so that makes it even better. :)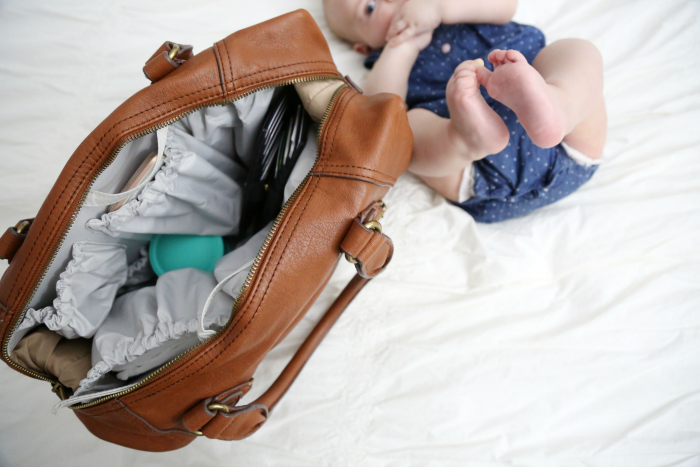 Okay, this is the coolest idea EVER. It's called ToteSavvy, and it's a purse organizer that you put into ANY purse that you own (that's large enough, of course) so you can use it as a diaper bag! We all know I am NOT into diaper bags that look like diaper bags (you know, those busy patterns and whatnot), soooooo this is PERFECT for that! I can finally use my handbags that I loved pre-babies as diaper bags! Seriously so cool. This is probably a good time for me to finally get my Louis Vuitton Neverfull… Riiiight? ;) *cough cough, Hubby* *cough cough, in my dreams*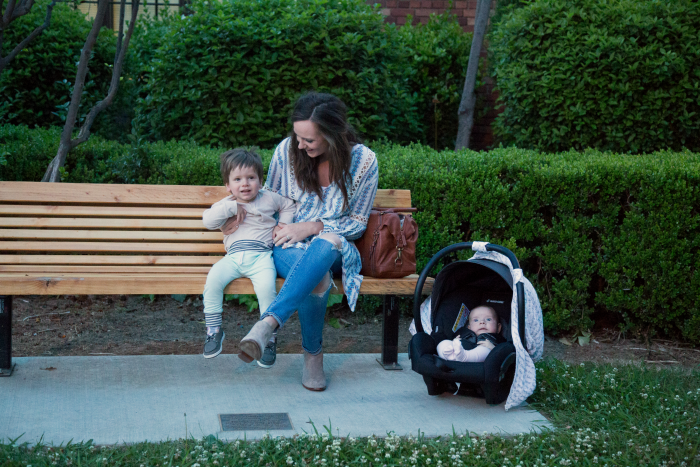 top | jeans | boots | car seat | car seat cover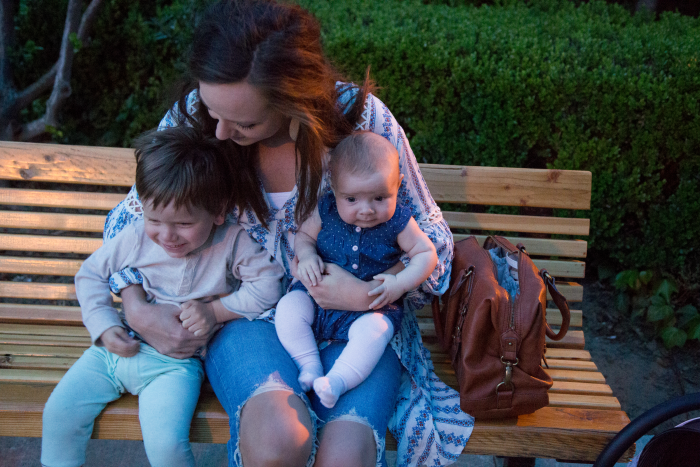 I even got to carry a purse that wasn't a diaper bag for the first time in who knows how long!
I have a playdate today with a mama friend of mine that I haven't seen in forever, so yay for that! Good for mama and for babies! I actually just wrote an essay on the importance of getting out of the house, check it out here!
And it's LE WEEKEND! Woo hoo! What are your plans? We'll be frequenting the playground and will probably have a picnic, since the weather is supposed to be perfect!
If you're a mom, what's your favorite thing to do with your kids, to get out of the house?
xo