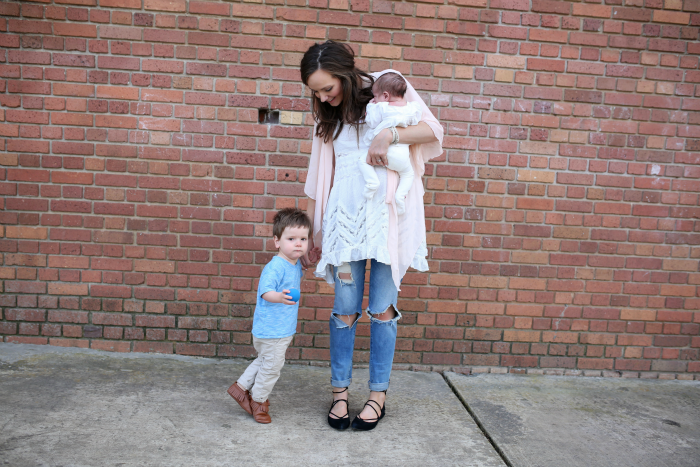 top | jeans | shoes
(this photo is from 2 months ago, fyi- and I can't believe how different my babies already look!!)
Mother's Day is double the fun this year, now that I have two sweet babies to call me "mommy!" I can hardly believe that's the case, to be honest! I am definitely so very blessed.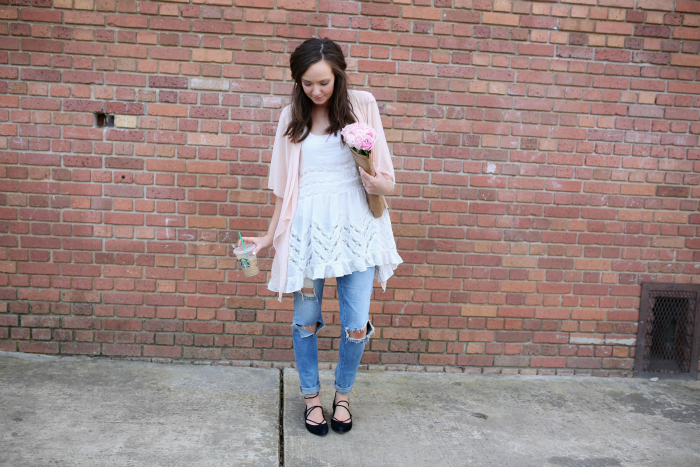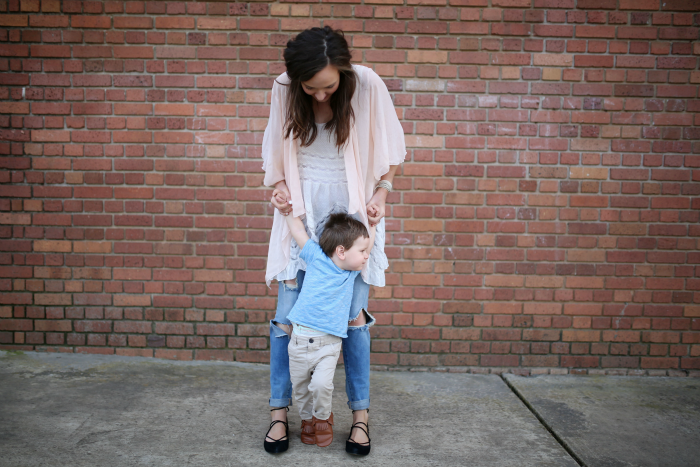 Now, dressing for Mother's Day with two little ones means choosing comfort and ease of wear, and balancing looking cute and feeling confident with dressing practical, in order to run around with my toddler. ;) It's a balance, that's for sure. And these shoes fit the bill perfectly. Cute, stylish, comfortable and perfect for looking put together and being practical, thanks to the fact that they are flats. I can literally run in these shoes, which is important with my little always-on-the-go man!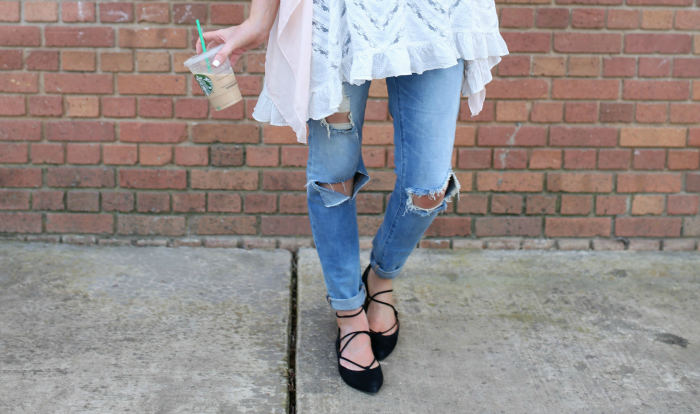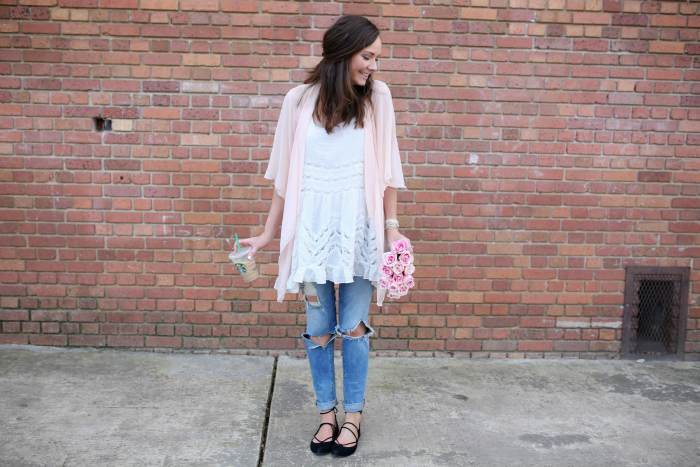 One of the best parts about these shoes, besides the fact that they are SUPER cute?! They're under $100! I think we can all agree that Nordstrom has the best selection of shoes, always, and a great return policy and customer service! And the fact that they have so many great shoes at an affordable price is the icing on the cake. We can't all spend an arm and a leg on our shoes, but still want great quality. These on-trend lace-up flats fit the bill just so.
These lace-up flats are my new favorite shoes, since I can easily both dress them up with a cute little spring dress. And they add the right amount of femininity to any outfit. The laces make me feel like a ballerina, too, which is always a plus. Always.
Annnnnd I'm never taking them off, basically.
xo
What shoes are you looking forward to wearing this summer?