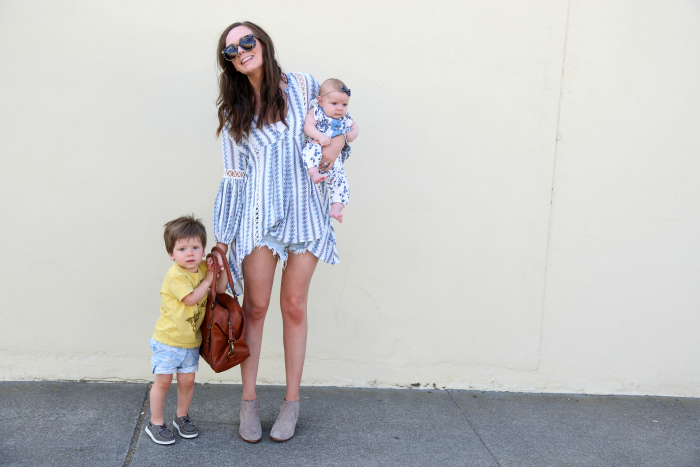 top | shorts | booties | sunglasses (via shop ditto
-use code KATIEDIDWHAT for your 1st month free!)
Mother's Day is coming up, and today I'm sharing my favorite shops and gift ideas to get the mom in your life something special that she will love. As a mom myself, I can totally vouch for the personalized or curated gift- something from the heart made just for her will certainly mean so much!
Mother's Day is a hard one for me, since my own mum passed away 4 years ago (how is it already 4 years?!), but now that I have my own babies, the day is a little sweeter again. So here are some ideas to make it even more sweet, for any mom in your life. :)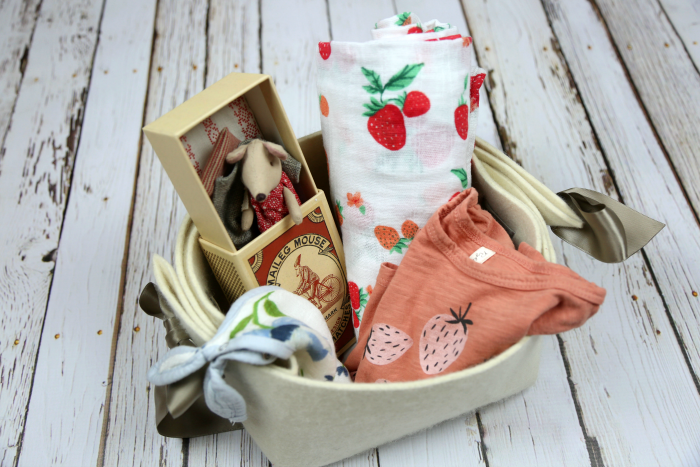 The Expecting Mama. She pretty much has one thing on the mind: HER BABY! So, get her a fun and unique (not to mention beautifully curated!) basket full of fun things for her baby! It's sure to be a hit. :) I am a big fan of Bonjour Baby Baskets– she has the most beautiful brands in her shop, and you can pick from an already curated basket or create your own, depending on your budget! LOVE that! My favorites are the Little Unicorn swaddles, Rylee & Cru clothes and Maileg stuffed animals.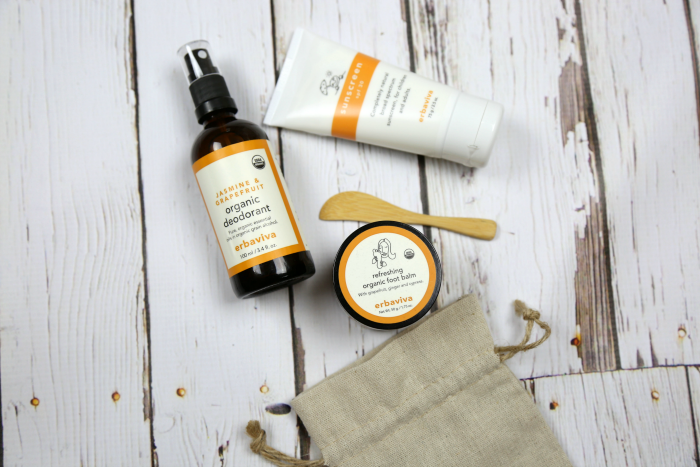 The Skincare Lover. I recently discoverd Erbaviva and LOVE them! They offer only organic products, and have a variety of gift baskets for different occasions. Getting a new mom (or older mom!) some nice skincare is a lovely reminder to take care of herself as well as her babies, something that is easily put to the wayside. This particular brand is so luxurious, and has something for everyone. Plus the pre-made bundles make it so easy to give as a gift!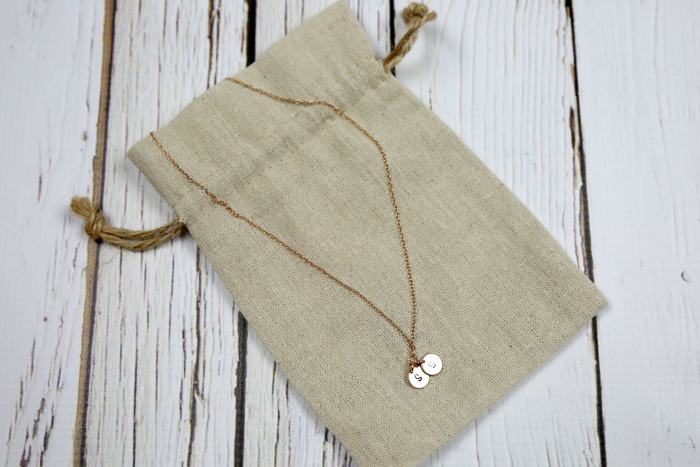 The Jewelry Lover. This is a no-brainer and definitely a classic Mother's Day gift. Put a personal touch on the classic piece of jewelry by engraving it with something special to her- maybe her anniversary date or her children's initials, like this beautiful necklace from Vintage Stamp Jewels. Something that is meaningful and heartfelt is sure to make her smile, and I guarantee she'll cherish this piece of jewelry forever.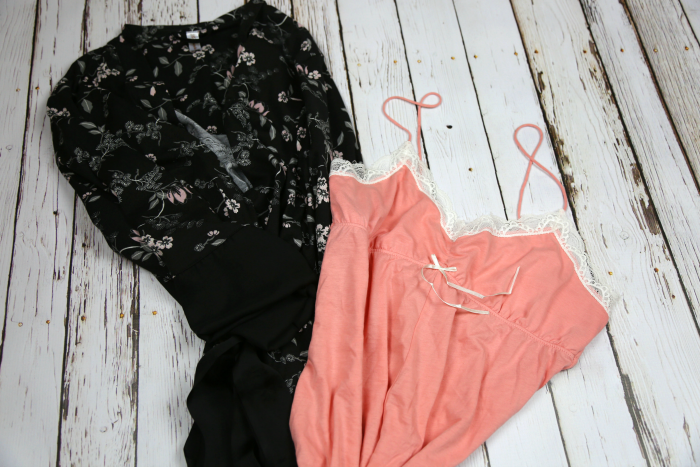 Pretty little things. In this case, a cute girly nightie and lingerie (husbands, listen up!) are the perfect gift. I love everything I have from Belabumbum– they have anything from pregnancy to nursing to after! Loving this nightie, this robe and this bra. Also have this romper and love it!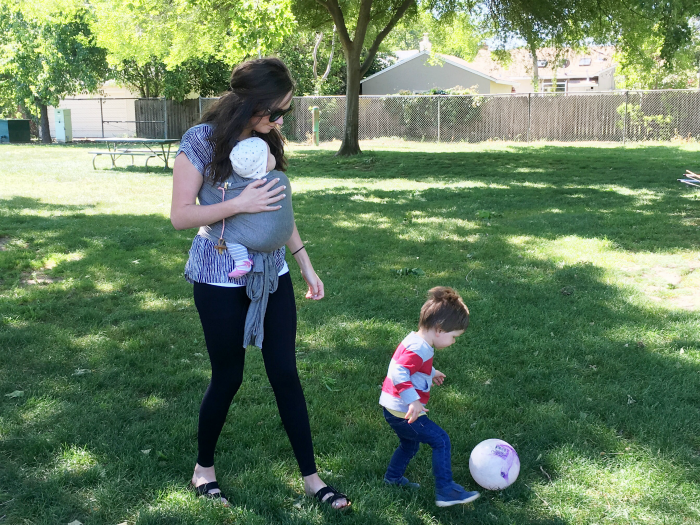 The Babywearing Mama. It's no secret around here that I love wearing my babies! For any mom of a baby/toddler, a baby wrap would make such a good gift! I love my Solly Baby Wraps– they are great quality, easy to wrap (once you get the hang of it!) and the most lightweight carrier out there (and I've tried quite a few!). Plus, the variety of prints and colors is amazing. I own the striped, polka dots and grey. See? I told you I'm addicted. ;)
The Sentimental Mom. A photo book is such a fun gift to put together and something that is sure to mean the most to her!
Something Fresh. A beautiful bouquet of flowers to brighten up the house is always welcome. Loving blush roses lately- and Costco is a great place to find them! Chocolate or a bottle of nice wine are always good, too.
Gift card! When all else fails, a gift card to her favorite clothing store is always good! Give her a day to go shopping and really spoil herself silly. She deserves it!
>>>>>>>>>> And now for a HUGE Mother's Day GIVEAWAY! <<<<<<<<<<
I've teamed up with a few of the brands mentioned above to give away a few of my favorite things! One winner per item- meaning more chances to win! :)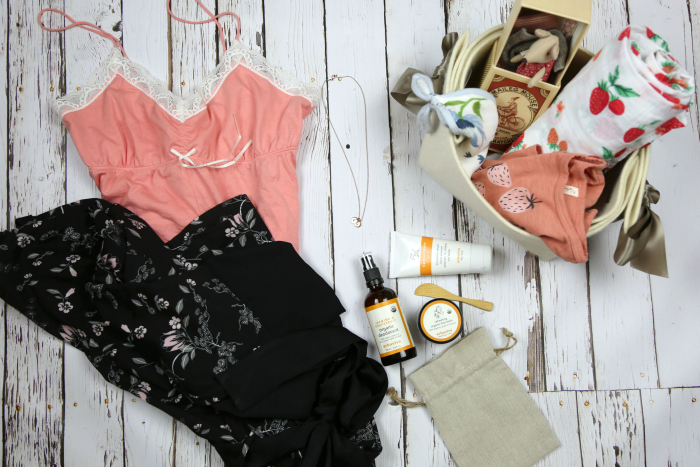 We're giving away:
$100 gift card to Belabumbum | Erbaviva fit mom bundle | Necklace of your choice from Vintage Stamp Jewels | $50 shop credit to Bonjour Baby Baskets
TO ENTER:
1. Leave a comment answering this question: What are you getting the moms in your life this year?
2. Follow me on Instagram and head there for a bonus entry!
So there will be FOUR winners! Good luck! Winners will be chosen and emailed on Mother's Day!
xo