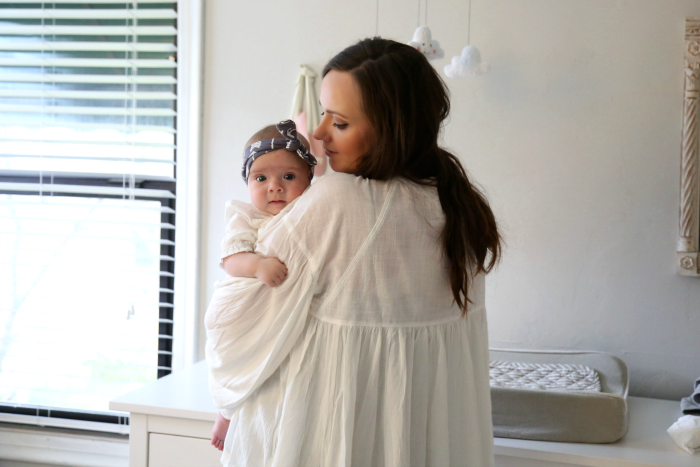 Sophie's headband | my top
When you match with your baby girl, you must have an impromptu photo shoot. You simply must.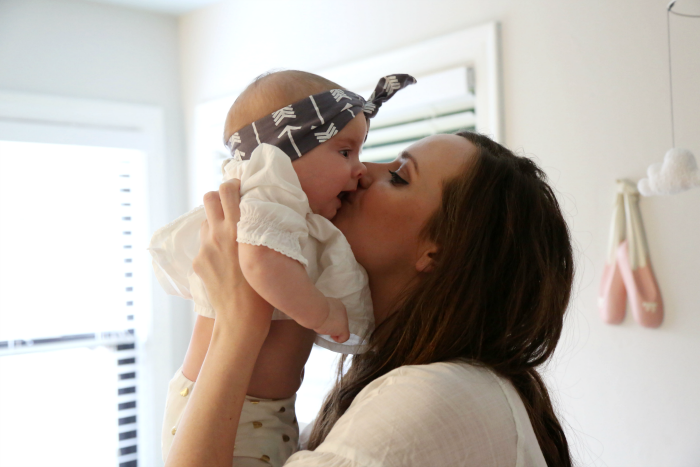 Yesterday, Sophie wouldn't go down for a nap. I tried rocking her and setting her down with a paci, like normal, after singing her song to her,
S-S-S-Sophie, S-S-S-Sophie, you're the only g-g-g-girl that I adooooore…
I set her in her bassinet, with the white noise on, swaddled up all comfy cozy, and tip toed out of the room.
And then the cries began. And I let them go for a minute, just to see, and sure enough they weren't stopping.
So I went back into the room, picked her up gently, and sang to her more, staring into her beautiful big blue eyes.
And she stared right back into mine and smiled, the sweetest smile there ever was.
And I sat there on the bed, rocking my baby girl (my dream!) and singing to her softly, with her beautiful smile on her face,
and I swear to you I felt a piece of heaven. I was there.
It was perfection and it was my dream come to life,
Sitting there holding my baby girl with her eyes stuck on me and only me, and her smile for me, and only me. In that moment, the only one who was crying was
Me.
Tears of joy. Tears of gratitude. Tears of
THIS is my life?! This is all I've ever wanted. And it's mine, all mine, and I'm never taking that for granted.
And I'm also never wishing this away.
I'm soaking up these days. I'm clinging to them. Because these are the days.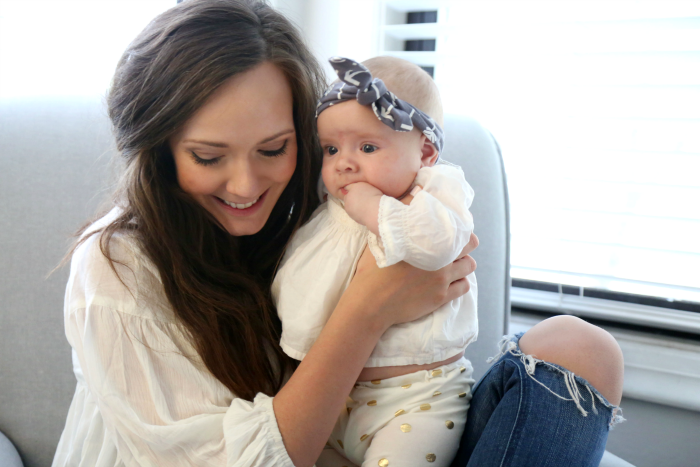 This is it.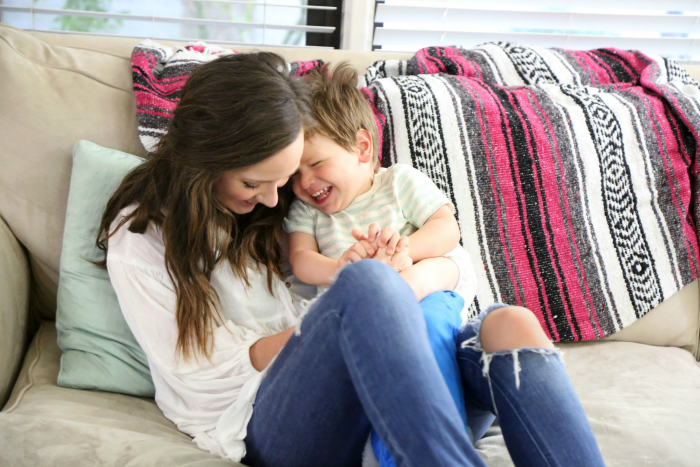 My heaven.
xo
What does your heaven look like? I'd love to hear!