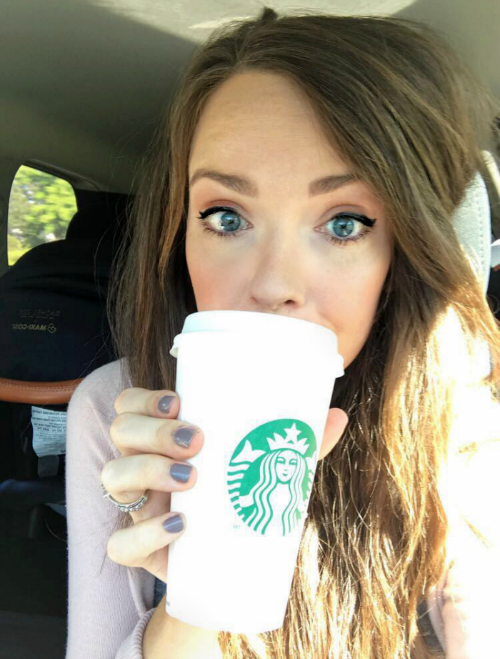 Because we take what we can get these days, and usually that involves little mini day dates while the grandparents watch the babies. :) This particular one consisted of my very first PSL of the season (exciting stuff and must be documented- duhhhh) and picking up some dinner at Whole Foods… and also ice cream- Halo Top ice cream is protein-packed and actually delicious, not sure how they do it, buuuut you have to try it! So yeah. Dates might look a bit different sometimes, but they are so very needed and so much enjoyed!
Let's stick with the fall theme, shall we?
Even though it was 100 degrees yesterday. Let's ignore that and close our eyes and pretenddddd that it feels like fall. When really it doesn't. At all. :|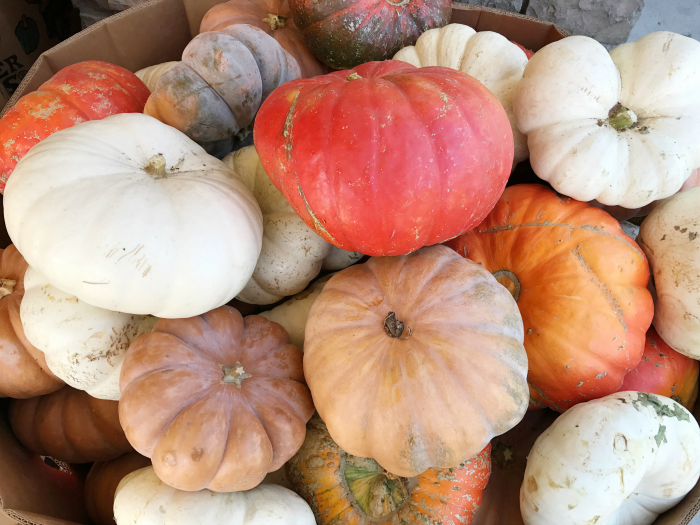 PUMPKINS!!!! Pumpkins everywhere! We headed to Trader Joe's and bought a sh*t-ton of pumpkins! And now my entire house is pumpkin-ified and I'm thinking I need a few more for the kitchen and then also the front porch, because one can never have too many pumpkins? …Especially if they're white. I'm kind of addicted.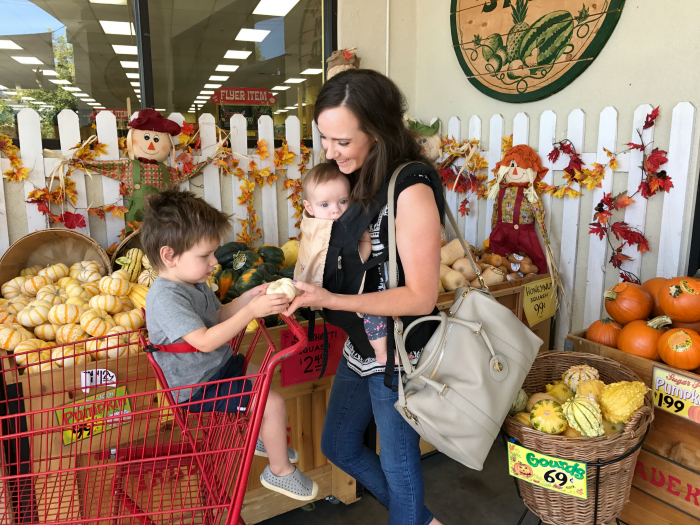 And this diaper bag I'm wearing? LOOOOVE it. Pacapod sent it to me, and beyond being absolutely GORGEOUS, it is totally functional, too. It's got these two pods inside that you can remove and clip to your stroller or carry solo, and store snacks or diapers and wipes in- everything you need, actually. So smart! The bag is also HUGE and holds everything I could need for both of my babies. I like it. I like it a lot.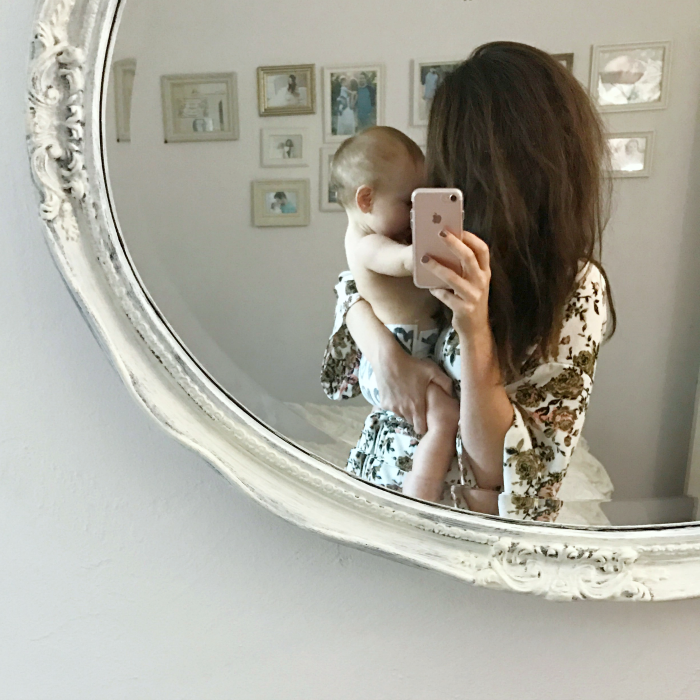 robe | diaper (use code KATIEDID2016 for 20% off your order!)
Speaking of babies, this little one is such a mama's girl! This is nothing new, but it's something that I want to remember forever and ever. The way she is instantly soothed immediately upon entering my arms. The almost magnetic pull we have towards each other. She is a part of me. And it's kind of the best thing ever. I'm soaking up these days, and all of the cuddles, all of the kisses and baby giggles. The way my arm gets so tired from holding her that I have to shake it out whenever I put her down. How she grabs onto my shoulder and looks into my eyes and grins. I'm clinging to all of this. I know it's all too fleeting.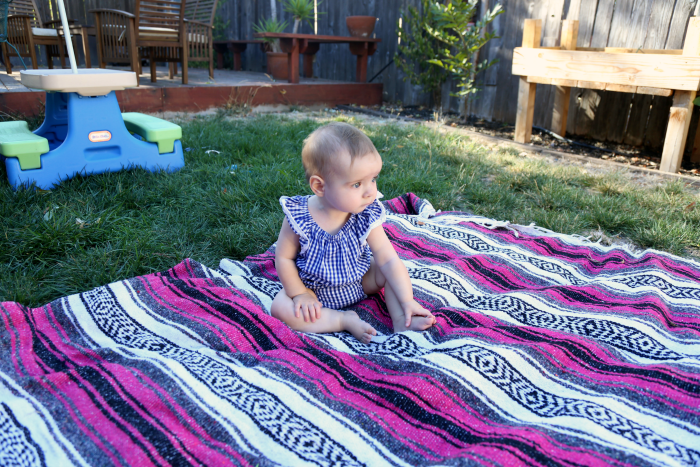 Okay, and now for something not fall-like at all. It was a warm weekend, so we spent a lot of time outside. I'm making sure Sophie wears all of her cute summer clothes before the weather cools. So, like, realistically we still have a month (hey, California!), so I guess we're all good. But there's still this feeling of urgency, ya know?
Also, I'm totally not hating our mornings spent outside. It's like therapy, just breathing in that fresh air and getting out and about. I'm all about it.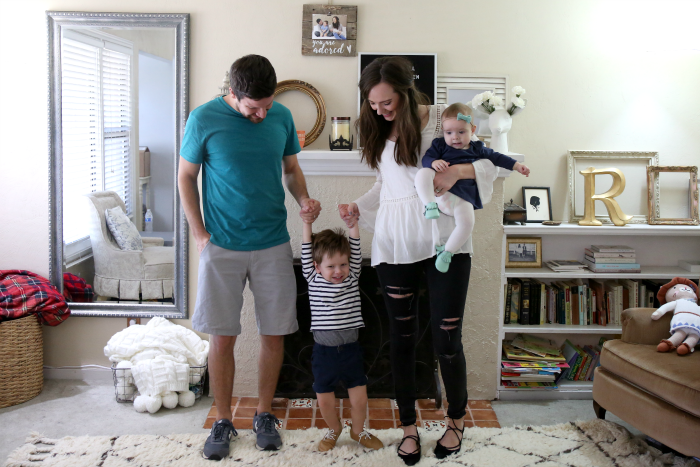 And to wrap it all up, we made it to church on Sunday! Small victories, people. Small victories.
How was your weekend?
What's the weather like where you are? Are you basking in all of the fall glory, or sweating in the remnants of summer? (Solidarity, sister).
xo