This is a sponsored post written by me on behalf of Tazo® Tea. All opinions are 100% mine.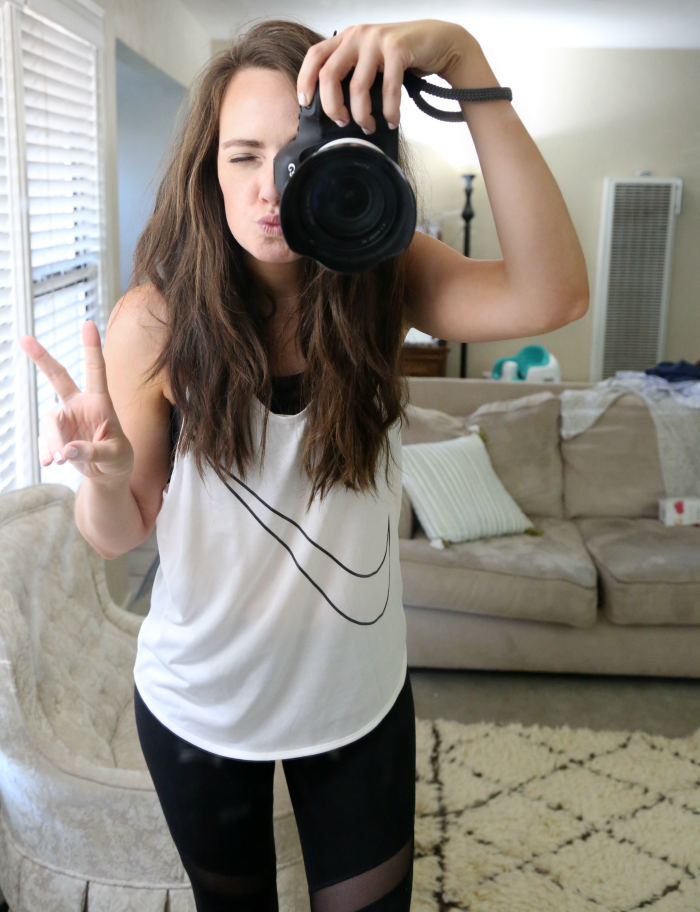 I have a confession: I've been super lazy lately. To be fair, I have a really good excuse! I was sick! Like, really sick. And being sick while also being a mama? That means feeling EXTRA sick, because you don't really get "sick days" to just relax and do nothing. You have little ones to take care of. Little ones, might I add, who were also sick. Yeah, it was a fun time that past two weeks around these parts. BUT! I have good news! We are all 100% better! And so, it's time. It's time to have no more excuses and to fall (pun intended) into a healthy routine once again.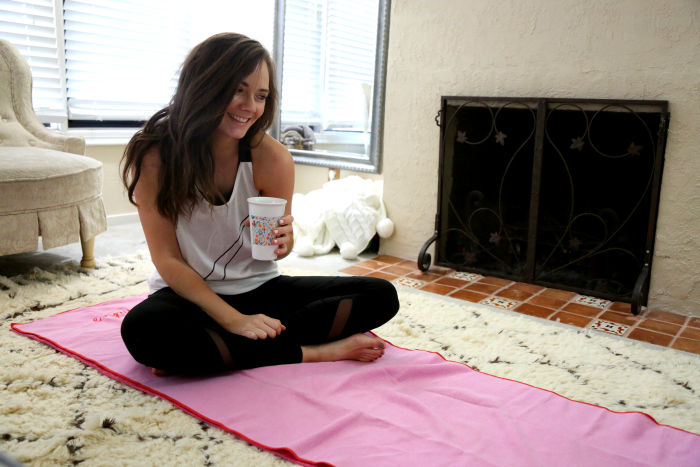 What exactly does this healthy routine look like, you ask? Well, there's a few things I'm implementing that I thought I'd share here today. In case you're looking for some healthy tips, too! :) This is what I plan on doing…
1. Wake up early! This one is SO HARD for me. I am nooooot a morning person. I tend to stay up late, because it's usually the only time to get work done. This does not equate to happy mornings. On top of that, I have a baby who is waking up a few times a night still, which also does not equate to happy early mornings. But, at the same time, I am SUCH a morning person. Bare with me here. I love waking up early, when I'm energized and ready to go. I love getting in my Jesus time and my workout before the kids get up. I love the feeling of getting a headstart on the day, and I love the smell of the morning. Do you know what I mean? It always smells new and fresh and lovely in the mornings. It's my favorite. So, what does this mean? It means no more late nights (as much as we can help it)! It means getting up whether I want to or not. Because those minutes in the morning, when the kids are still sleeping and I can just get some crucial "me time?" They are huge. They refresh me. They feed my soul. I crave them. So. Early wake ups it is!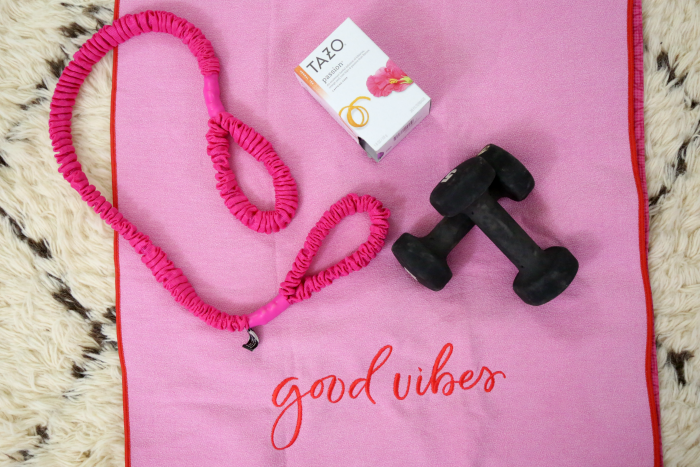 2. Work out every day. This is one of those things that is totally a personal preference, but for me breaking some sort of a sweat every single day is just something I strive for. This doesn't mean I have to do some hardcore hour long workout video every day. Heck, some days my "workout" is running around with Sam! And let me tell you, it's the best cardio you can get! ;) Working out clears my mind and makes me feel better every day, from the inside out. I notice I feel better, I look better (I'm glowing!), I am more confident, I make better eating decisions and I am a happier person in general when I'm regularly working out. :) My hubby can attest to that!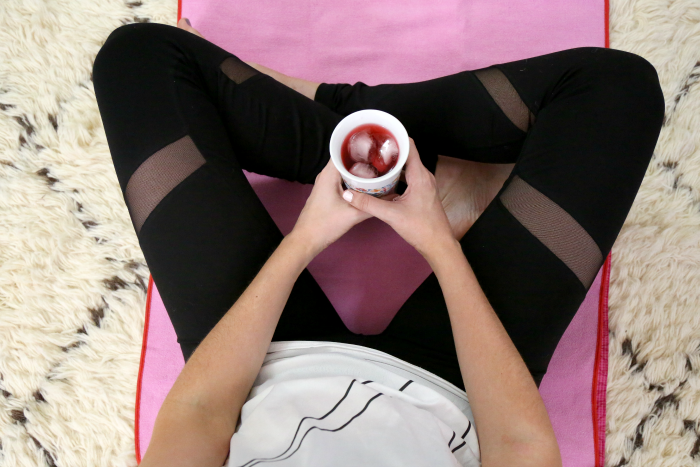 3. Stay hydrated! This. Is. HUGE. I'm currently breastfeeding, so it's even extra important, but regardless, water is always a good idea! I just fill up my big bottle and always have it with me, all day long. Now, sometimes plain water is just… um… boring? So I try to mix it up and get my water however I can. Lately, I have been drinking Passion® Tazo® Tea in the afternoons- and guys, it is SO good! (They also have Zen™ and Awake™ English Breakfast blends, which are both delicious as well). It's my favorite "pick-me-up" and it's also caffeine-free! YAY. I have to limit my caffeine intake, as I get dizzy if I have too much, so it's the perfect beverage that is delicious, refreshing and still gives me the boost I need. Plus, it's a lovely lightly sweet blend to curb any sweet tooth I may have midday. ;) I like to brew a cup and chill it, then pour over ice! Sooooo good.
4. Stay organized. I live by my planner- literally everything I have to do or have done is written in there. It's how I stay on top of all of my writing work as well as all things having to do with my blog. I also plan out my week as far as workouts go and schedule out any social activities we have for the week. Seriously, I would be a mess without planning! And it's definitely something I could get even better at. So that is a major goal of mine- to be more organized and not procrastinate on deadlines. ;) A work in progress, for sure.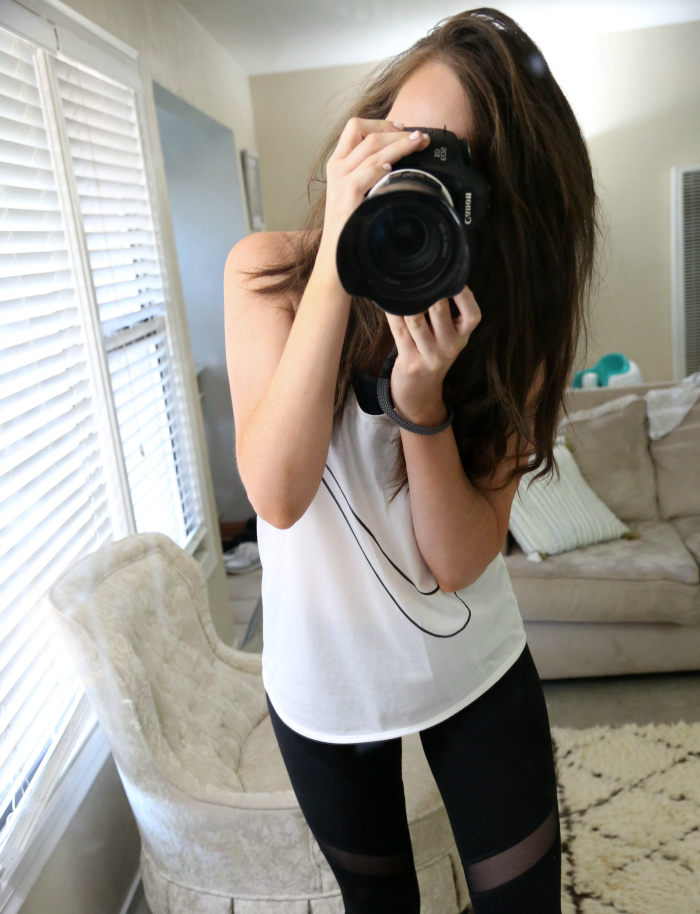 And there you have it! Some super simple ways I'm getting myself back on track! What are some healthy things you implement in your everyday? I'd love to hear!
xo
Read More on Katie Did What