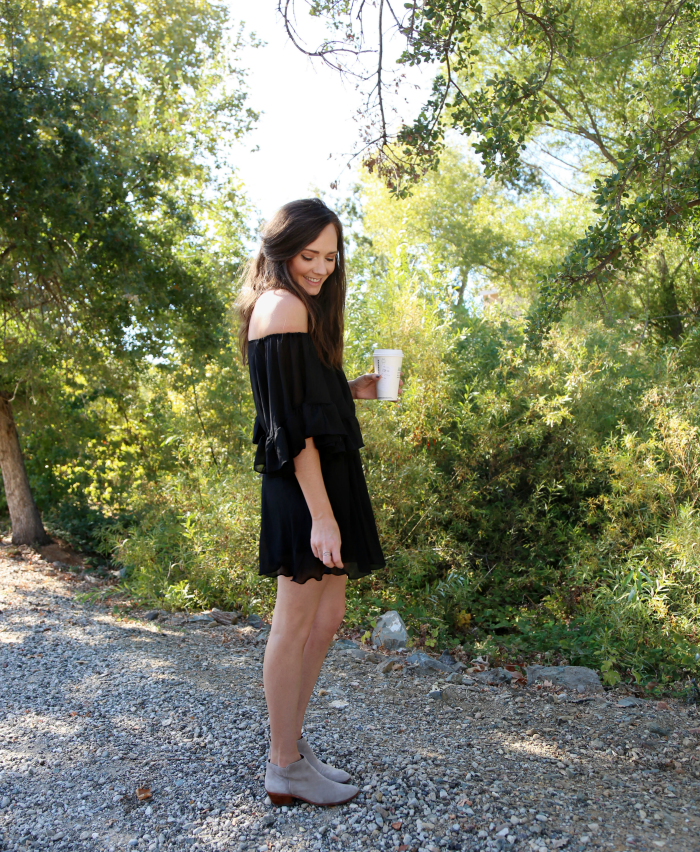 romper c/o | booties | bag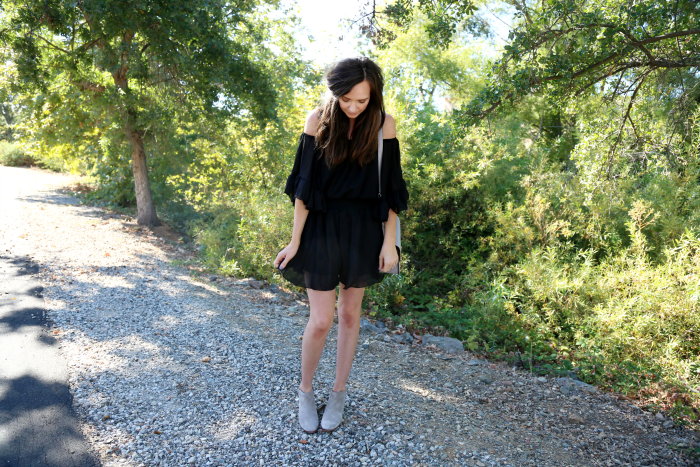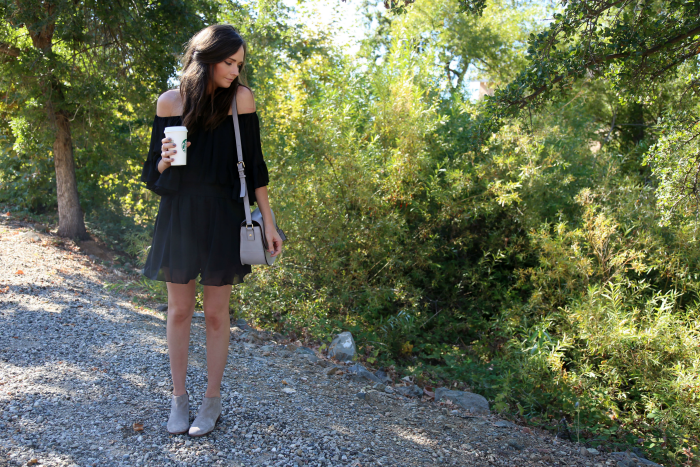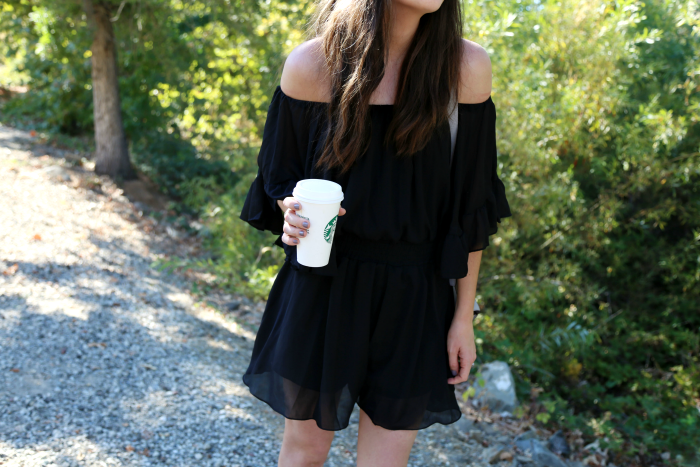 The perfect little black romper! Until this weather decides to cool off, I have to continue getting creative and dressing with fall in mind, while still feeling like summer. Does that make sense? Probably not, but ANYWAY. It makes sense in my head.
Because, like, it's fall and therefore I want to wear all of the fall things, but sometimes one doesn't want to do that in 90 degree weather. SO. This romper kind of nails that. Off the shoulder and shorts, but also black and can be paired with fall accessories. I mean, with some ankle boots and a cute hat? DONE.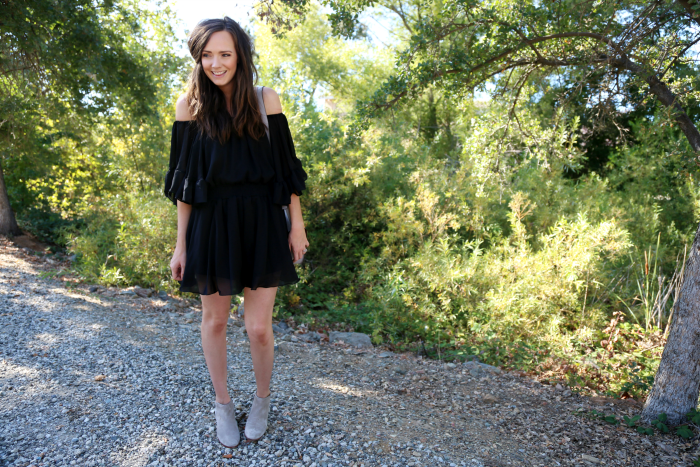 I actually wrote about transitioning your wardrobe from summer to fall here, if you want to check it out! And OMG BABY SAM!!!!! I can't. I just can't. Time is a thief!!
Anyway. This is why I am not allowed to go through my old blog posts. I GET SO EMOTIONAL OKAY.
This is also why we're going to have like 20 children. I'm kidding. But seriously. BABIEEEEEES.
Okay.
Deep breaths, Katie. Deep breaths.
What are some of your favorite summer-fall transition pieces?
xo