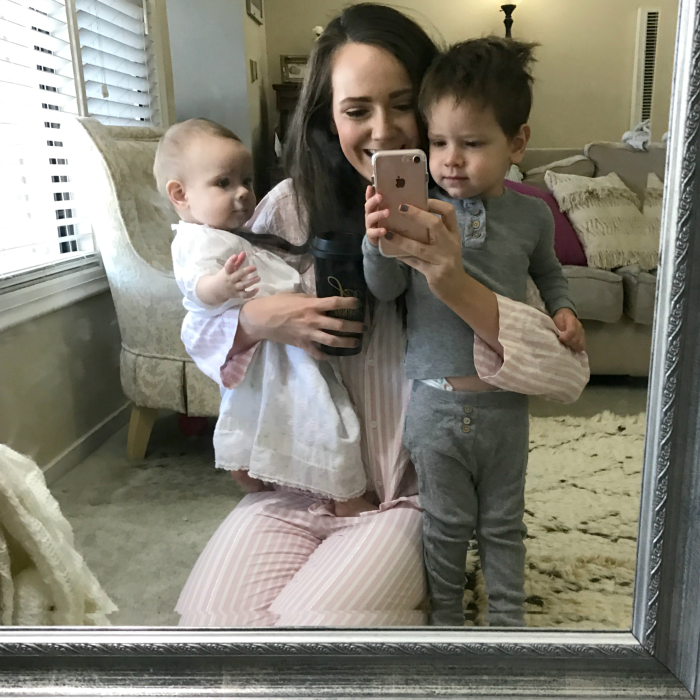 From my Instagram yesterday, some real mom life for you, that I never want to forget:
"My coffee has been reheated three times already this morning. I was up twice last night with the baby, and was awoken to the sweetest little alarm bright and early, saying "mama" next to my bed. We're all still in our pj's. We've already had one toddler tantrum this morning, pacified by an iPad. There are tiny sticky fingerprints all over my mirror- always. Children's music is playing in the background… always. This is my life. And I'm 100% in love with it."
And now for some Friday Favorites, because, well, because it's Friiiidayyy!!
1. Drawer locks. The other week, you might have seen on my Snapchat/Instagram Stories, Sam completely emptied the drawers in both dressers in his room, which hold all of his and Sophie's clothes. Literally, you could not see the floor. It looked like this: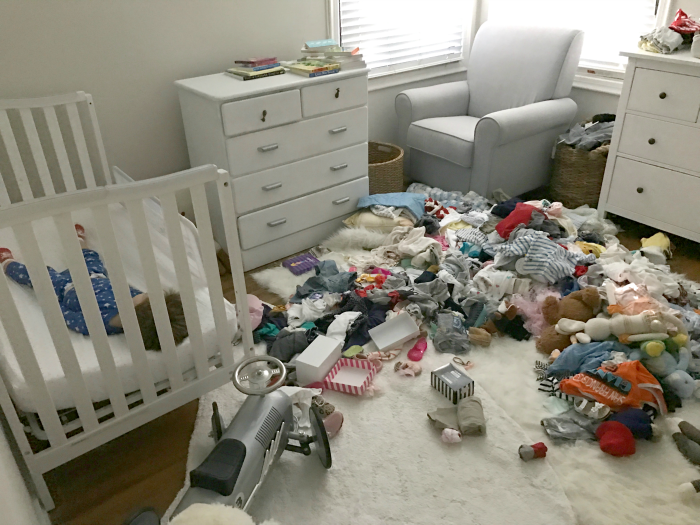 And we watched the whole thing unfold via the baby monitor. He just got up after having been put to bed, emptied the drawers, and then was satisfied with himself (lol) and crawled back into bed and that was that! We were cracking up, until the next morning when I had to put it all back. Yeah. That was fun. Anybody have a toddler who grasps the whole "clean up" concept? He ain't there yet. Not even. So. It was funny until it wasn't…
Enter THESE LOCKS. Life savers. He can't get into the drawers and mama is a happy camper. If you're having this problem, I highly recommend them!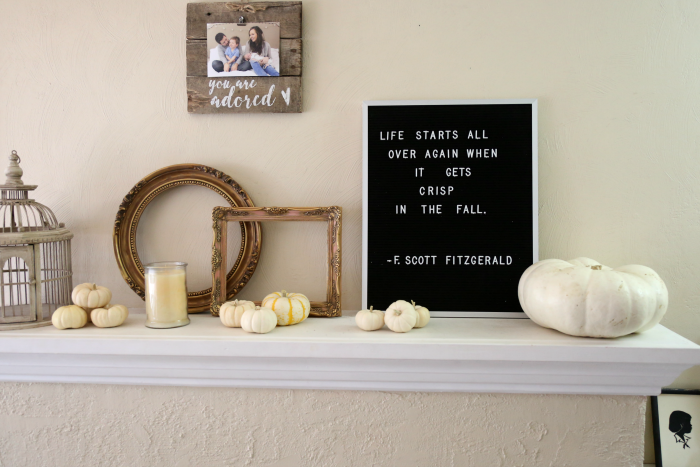 letterboard c/o
2. Letterboards! Okay, these are everywhere these days, I know you've seen them all over Instagram. And for good reason! I am SUUUUCH a word person, if you couldn't tell. ;) Whenever I read books, I always underline my favorite passages (if it's my book, of course). You should see my favorites- The Great Gatsby, Gone With the Wind, Catcher in the Rye, my Bible- just covered in pencil.
SO. Having a place to display various favorite quotes or thoughts? GENIUS. Lowell & Co. sent me this beautiful letterboard and I have been having so much fun with it! This particular quote is my favorite for the season, and I found it fitting.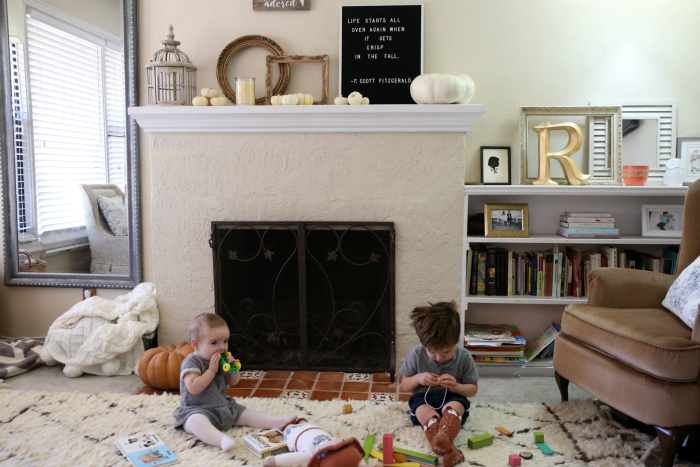 Now I'm just waiting on that actual "Fall crisp in the air." I know it's coming. Eventually. ;)
3. Back AT IT. I talked more extensively about this in this post, but I am SO excited to get back into a workout and healthy routine! It's the perfect time, because my favorite Tone It Up is starting their fall fitness challenge tomorrow! You can check it out and sign up here if you want to join me! It'll be so fun. And be sure to follow along my fitness Instagram account (@katiedidwhat_tiu), I'll actually start posting there again. It's been awhile, I know…
4. Some links from posts I've written this month on mom.me, if you'd like to have a read!
13 Easy Steps to Put Your Toddler to Bed (seriously accurate)
The Most Embarrassing Reasons Moms Got THAT Phone Call from School
19 Totally Useless Things All Moms Learn from Google
K that's all I got. What are some favorites of yours at the moment?
Happy happy weekend! :)
xo