As I mentioned in this post, today I'll be sharing some of my tips and tricks for transitioning from summer to fall in your wardrobe. Here in California, the weather has been absolutely fickle and just can't seem to make up it's mind that it is indeed FALL and needs to act accordingly. We'll get 90's one day and the next it will be cool and rainy. So. I thought I'd share how I dress for such weather, in hopes that if you live in a similarly confused state, you will get some good ideas! You know, those awkward days where it's cool in the mornings and then turns blazing hot come 4pm? Yeah. I'm sharing how to work with those days and still be comfortable throughout! Let's get started!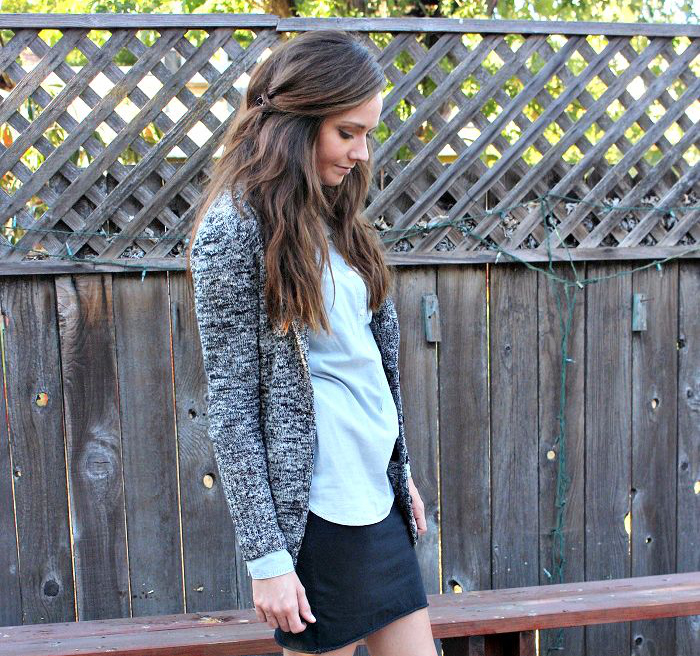 1. The most important tip for any transition wardrobe: It's all about the layers.
Start with a light top, then just add until you're comfortable. A pullover sweater, a chunky knit, a light jacket. Throw on a scarf, a hat, a vest. The key here is to be able to peel off when necessary and be left perfectly dressed for whatever the weather decides to do that day. It helps to carry a large bag with you, too, so you have some place to store the extra layers you may not need. ;)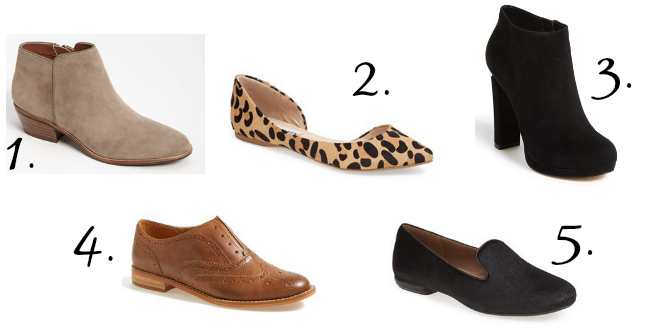 1. Sam Edelman // 2. Steve Madden // 3. Michael Kors // 4. BP. // 5. Ecco
2. Choose the right shoes.
I love some cute ankle boots for fall, but they serve perfectly for summer to fall transition, as well. Ankle booties keep your feet warm but not too warm and they go great with bare legs and covered legs alike. Throw on some chunky socks if the weather's cooler, or just wear with a pair of leggings. Also, start bringing out the fall shoes. Some loafers, oxfords, suede ballet flats- these all pair nicely with your summer dresses, but also bring a decidedly fall touch to your look.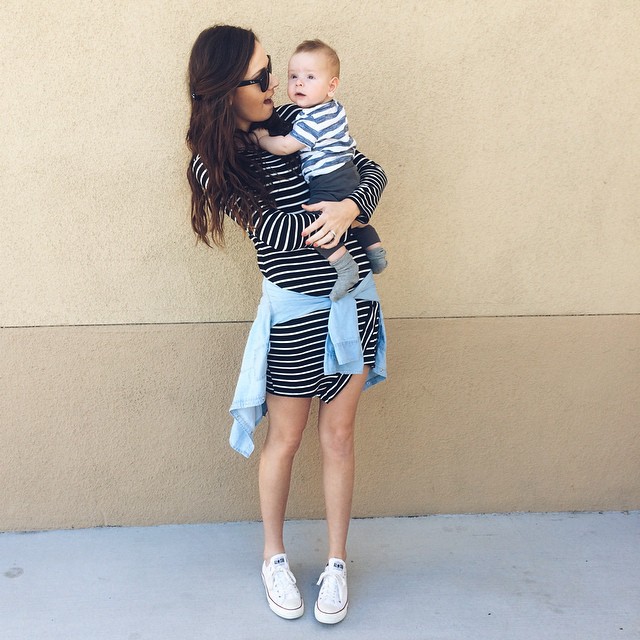 3. Pick your poison.
And by that, I mean choose which part to cover up. Either long sleeves and bare legs, or bare arms and covered legs. I love wearing a flirty skirt or dress with some boots and a sweater, or a pair of ponte pants with a cute graphic tee. Transition weather is the best time to have fun with proportions. You'll have plenty of time to cover up every part of yourself once winter hits, so now is the time to get more use out of those summer dresses and shorts! Just add a little fall flair and you're good to go.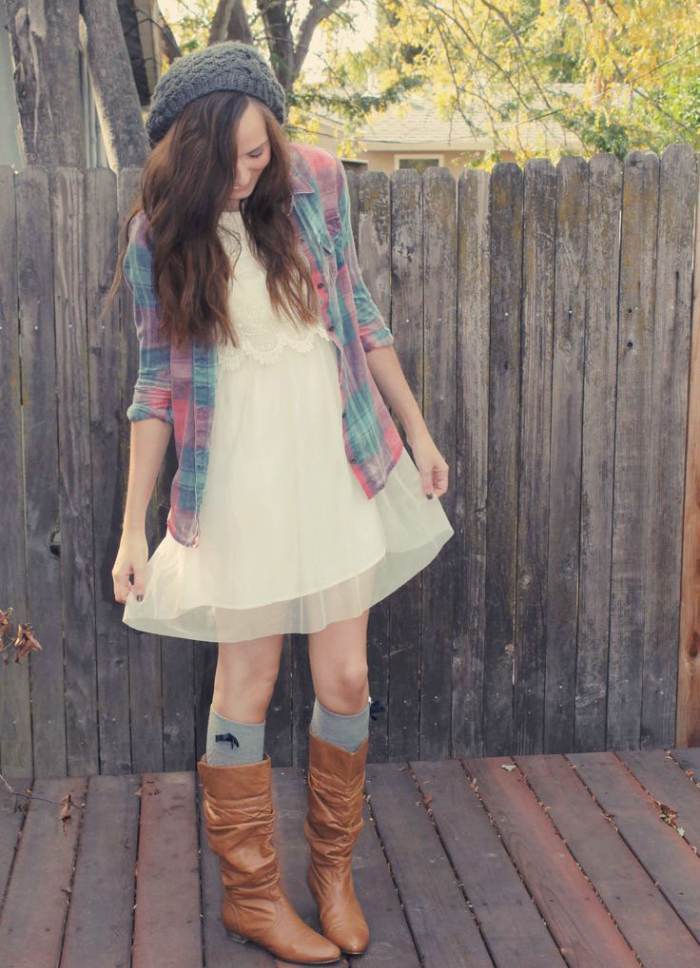 4. Mix and Match.
Pair some quintessentially "fall" leather shorts or jacket with a brightly colored summery top. Throw a plaid scarf over a striped top and chambray. Wear your summer dresses into fall by pairing with a flannel or blazer. Marrying the two seasons together with your prints, fabrics and clothes really takes the transition to a whole other level. Plus, it's fun to mix and match, non?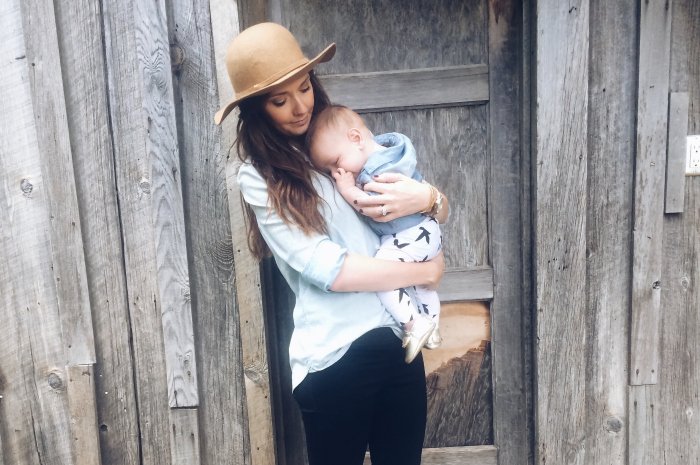 5. Top it off with a hat.
Because hats are cute and also so very fall, and plus they keep the sun out of your eyes at the same time. Perfect for that summer to fall transition!
And there you have it! My tips for this awkward in-between time.
What are some ways you transition your wardrobe from summer to fall?
xo