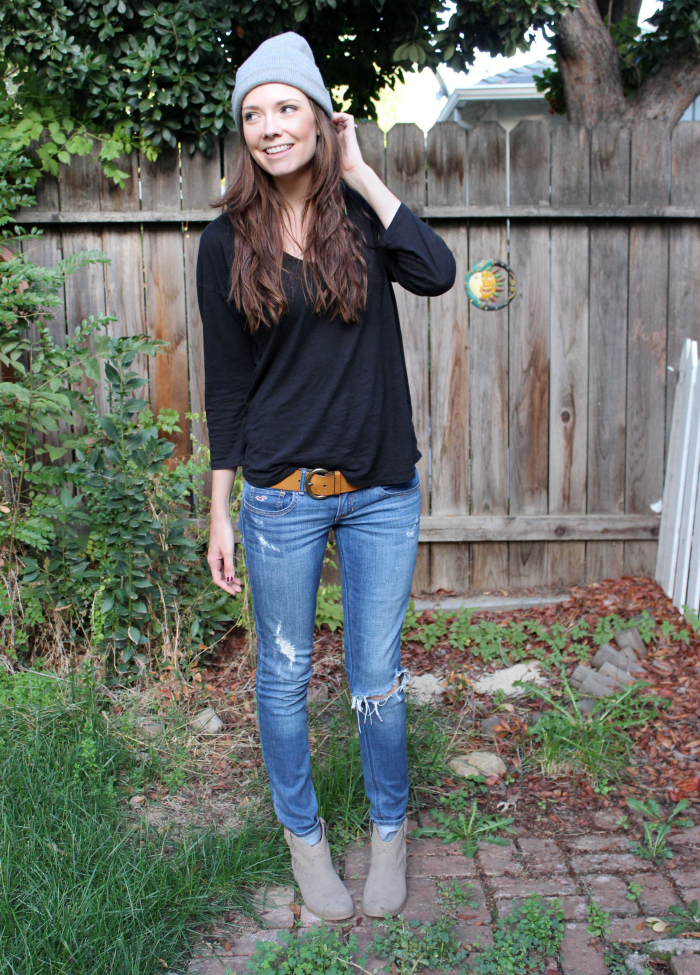 beanie: h&m men's section (borrowed from the husband!)
top: j. crew via thredup (sign up HERE for $10 off your first order!)
jeans: hollister
belt: ann taylor (similar here and here)
booties: target (similar)
My outfit, that is. Super casual. I wore this all day yesterday, running errands with the babe and the older babe (a.k.a. my husband). Jeans, booties, a loose top and a beanie. Yup. If that isn't "mom uniform" I don't know what is.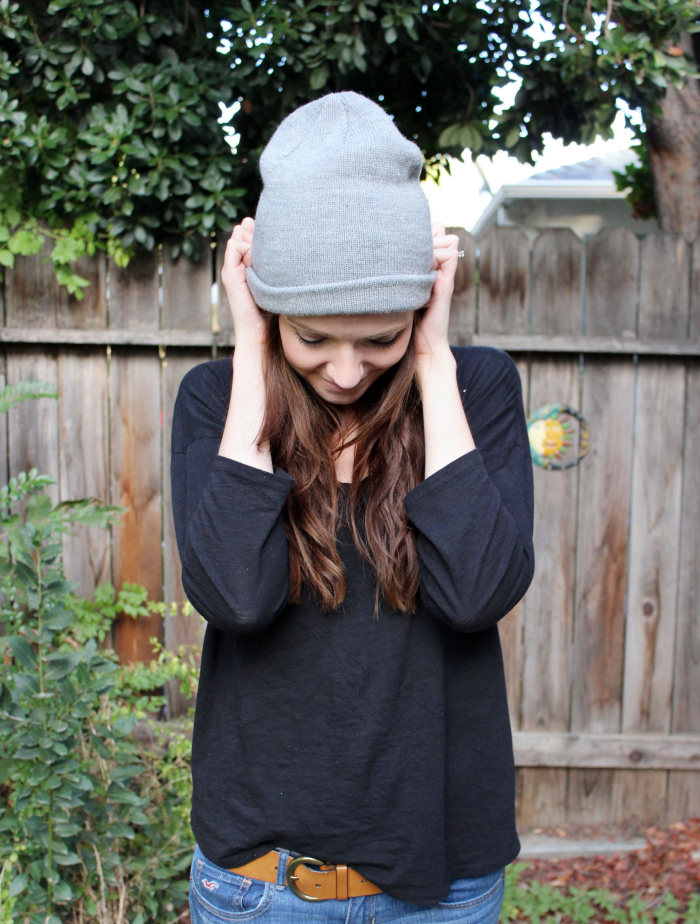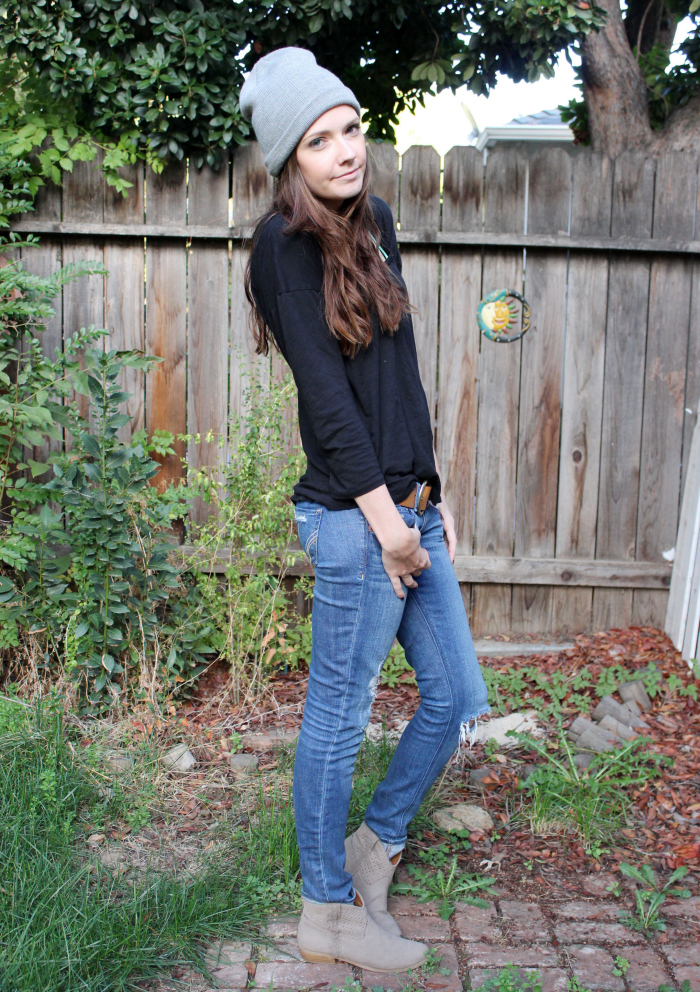 Oh, I also chopped some hair off the other night, but I guess it was so long to begin with it doesn't really even show. Literally, like 2 inches are gone. I promise. And it feels so much lighter! That hair, I tell you, it was getting hea-VY. I now feel much freer and lighter and whatnot. Is this a metaphor for life or something? Probably. Take it as you will.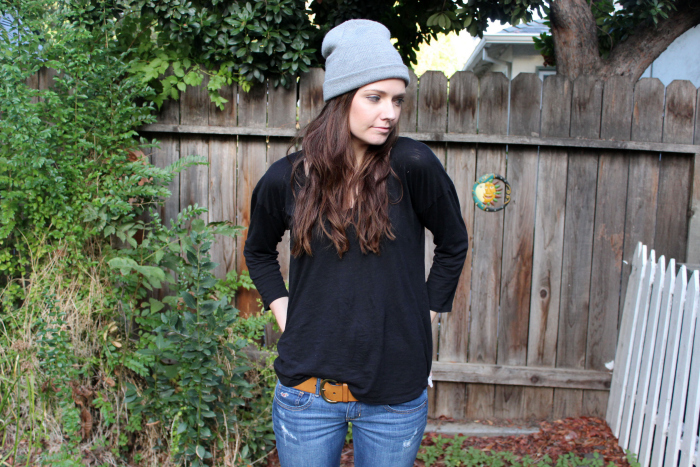 And also, we were out and about during the bébé's naptime, so this happened: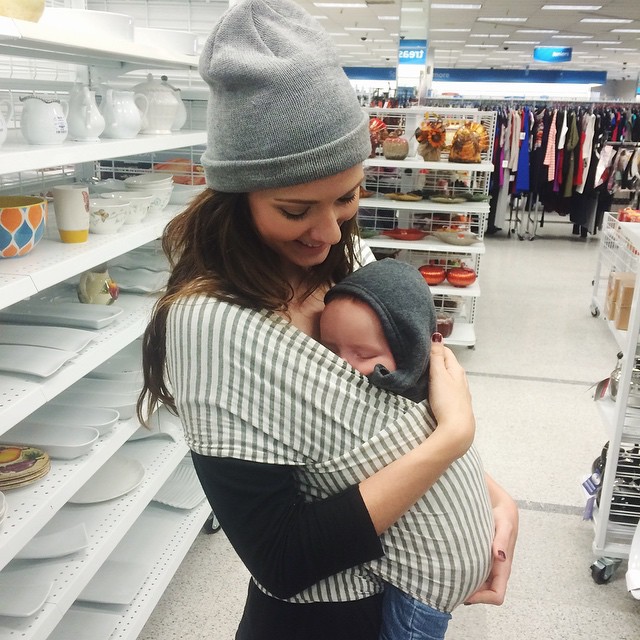 Thank the Lord for babywearing and wraps and a flexible baby, AMEN.
xo