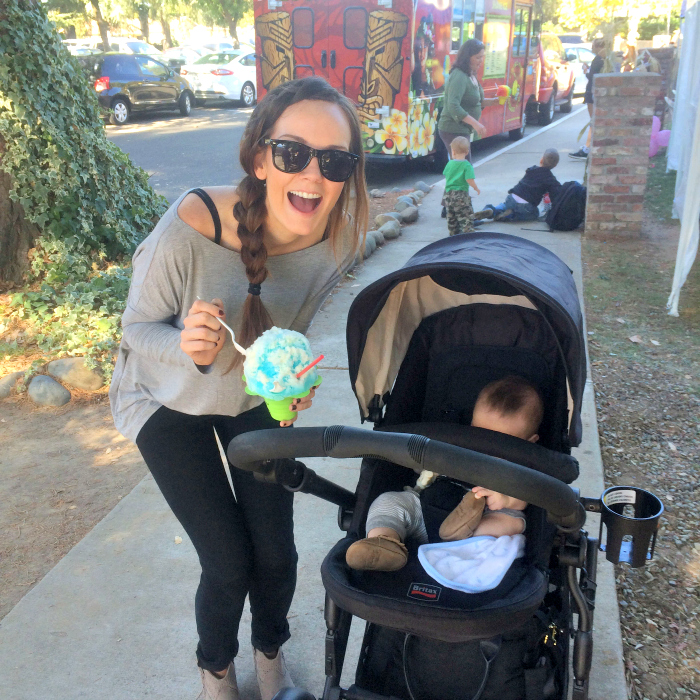 top: c/o riffraff (10% off with code katiedidwhat10!)
pants: forever 21 (similar here and here)
booties: target (similar)
sunglasses: ray-ban (thanks Dad!)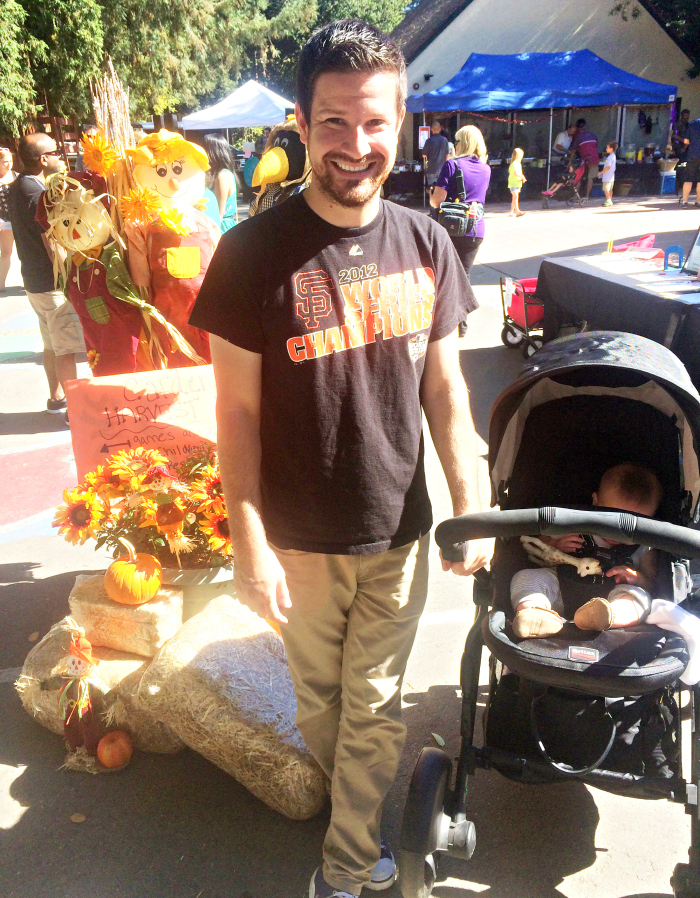 We went to the Harvest Faire at the school that Zack teaches this weekend. It was a fun little family event, and as usual bringing Sam with us made it even better. But can we talk about "fall" in California? It's seriously a joke. Like, I was actually getting excited that maybe, just maybe, we were going to be able to wear sweaters and boots and leggings (oh my!) soon, but then of course the weather decides to be in the upper 80's/low 90's which seriously? Low 90's? That's hot. That's not fall. But oh, it is. Fall in California. Which, honestly, I'm not complaining. Really, I'm not. I just, you know. Am kind of itching for some cooler weather now? I guess?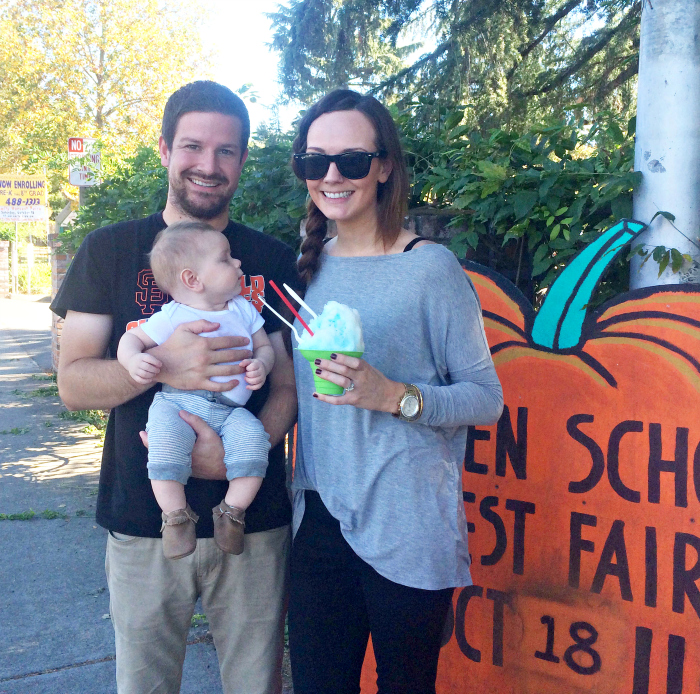 Fall in California means that when you wear a thin long sleeve top and some black pants, you start sweating after walking around in the sun for a couple hours. But fall in California also means that you eat shaved ice (sno cones? Same difference, right?) at the Harvest Faire in October, so I guess there's a silver lining to everything, folks, and I've found it. Because, ice with syrup is like, so good. For some reason. Also, they added condensed milk on top, which I'd never had before but OMG life changer. If you ever get the chance, say yes to the condensed milk on top. You will not regret it.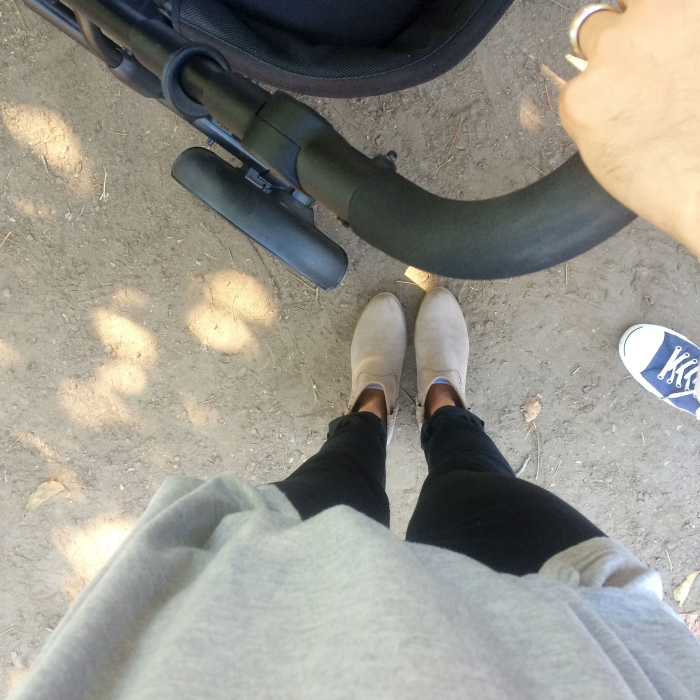 Anyway, I'll be sharing some of my tips for dressing for weather that can't make up it's mind (i.e. transitional weather/ fall in California and the like) later this week! So look for that. Hopefully it's useful for all of you who live in states that can't quite make up their mind as to what season it actually is. ;)
xo