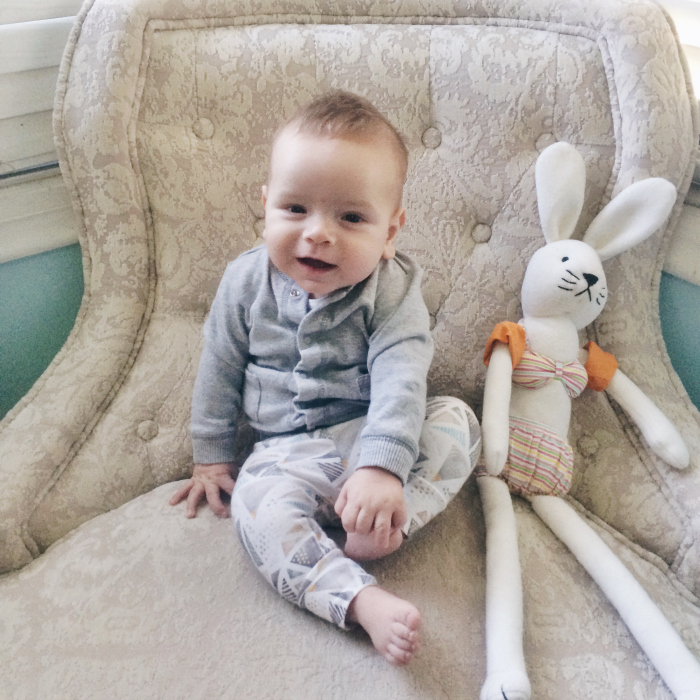 Well, it's official. My sweet baby boy turned half a year old on the 11th. How this happened, I have no freaking clue. Still trying to wrap my head around it. Time, man. It's a crazy thing.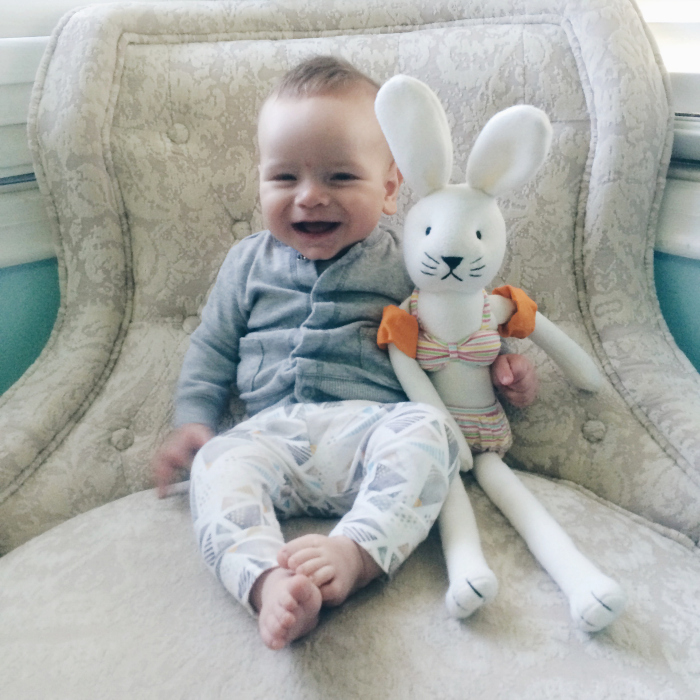 So, Sam at 6 months. He loves chewing on his toes, and will just grab his foot and bring it right up to his mouth. I only wish I were that flexible. My little yoga baby.
He loves tummy time, and when we put him on his back, he wastes no time in rolling right over to his tummy and pushing himself up as high as he can go and giving us the biggest grin.
Those grins of his! Oh, they just kill me every time. He stops everything, stares at you for just a few seconds with an oh-so-serious face, and then breaks out in the biggest smile imaginable. And my heart melts every time.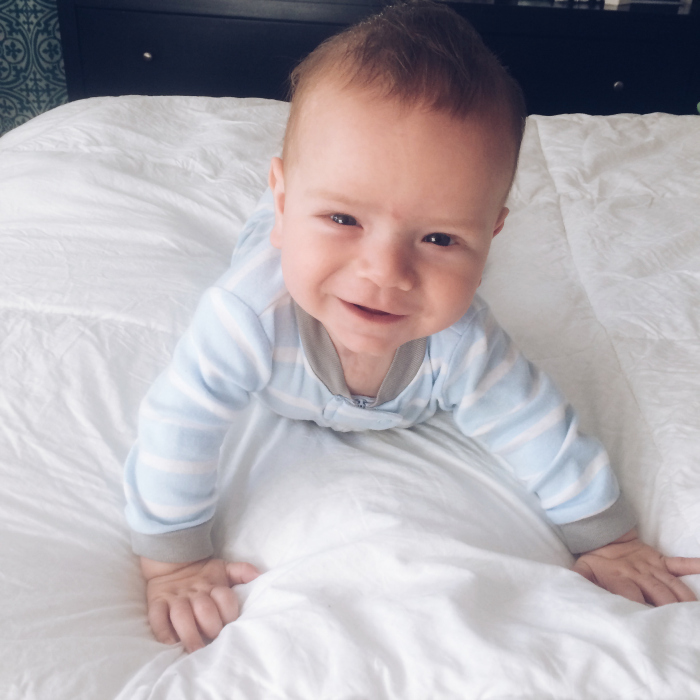 SLEEP! He is sleeping so well lately! I never thought this day would come! ;) He naps 3 or 4 times a day and is usually in bed by 8:30/9 and sleeps through the night, occasionally waking up once to eat and right back to bed. Glory glory halleluuuuu-jah! And! He LOVES his crib now! Sleeping on his stomach is a favorite position. And the cutest.
He sucks on his bottom lip a lot which makes him look like a little old man who took his dentures out. This cracks us up on the regular. [Exhibit A]: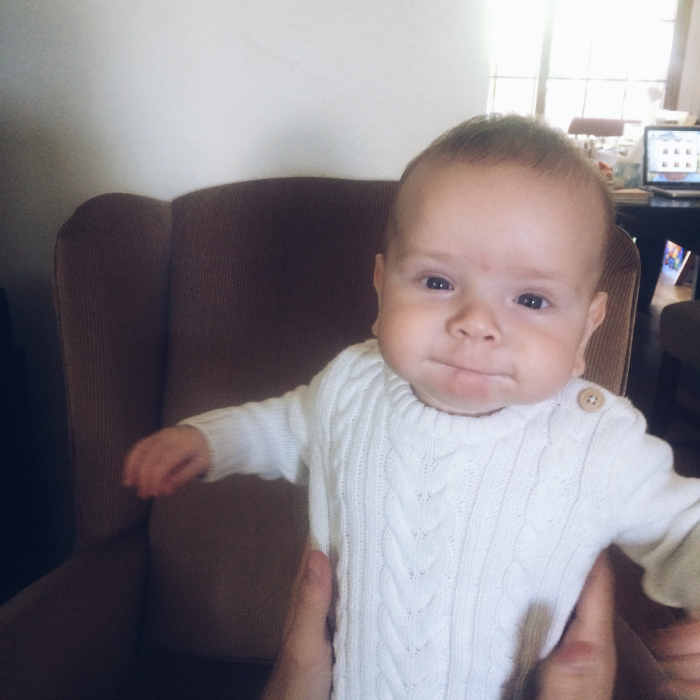 He has started to do this thing where he'll be lying on his tummy and then he ever so slightly pushes himself backwards. I'm so nervous that he's going to start crawling any day now! I kind of like being able to set him some place and knowing that he won't move! Ha!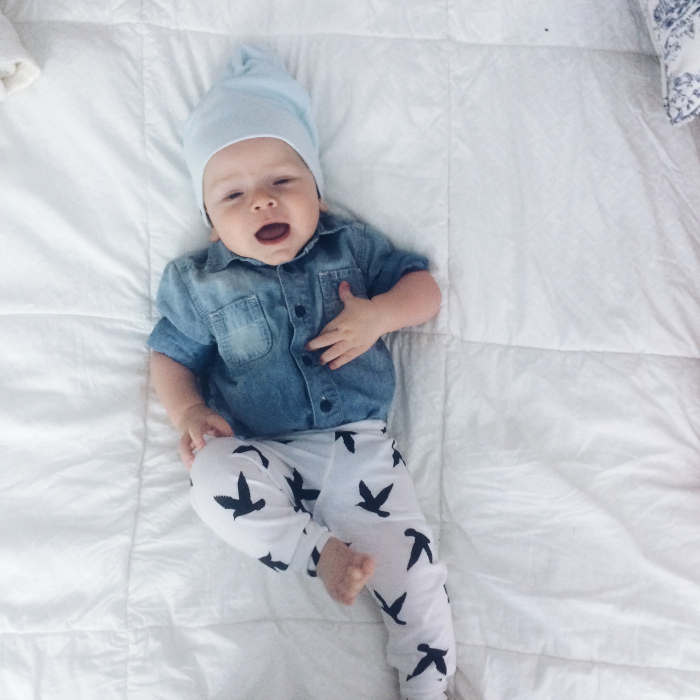 beanie and pants: c/o purl lamb
My little dolly babe. He makes every day good.
xo
p.s. I'm working on making a video of little clips from day one up until now. If you're interested in seeing, I may share it here! :)