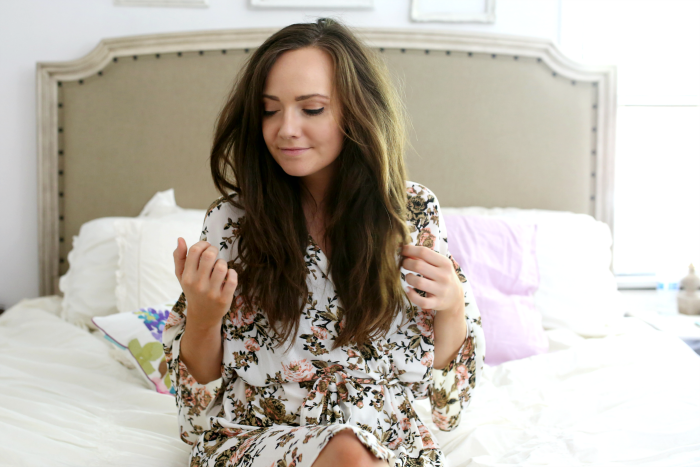 One thing that you will have with you forever- like, for-evvvv-errrrrr ever- is your skin. Let that sink in for a second. I, for one, hadn't really thought too much about skincare until more recently, when I finally came to this mind-blowing realization. Okay, so maybe it's not so mind-blowing, but honestly, who thinks (or cares?) about aging skin and true skincare when you're young and stupid, right? And, really, who should? The young and stupid days are for, well, stupidity, and like, sleeping in your makeup (cringe). But now, I'm realizing, it's time. Maybe I have my kiddos to thank for this… ;)
So I've really gotten into skincare lately and reading up on the benefits of certain products, and finding ones that are good to my skin and that I truly love. An important part of skincare is knowing when to switch it up a bit. Your skin changes frequently, so it's good to be in tune with those changes and adjust appropriately. Hence, why I have shared so many products here on this blog with you! All ones that I love, but all different to adjust to my skin's current needs.
SO. With all that being said, I wanted to share a recent find that I've been using for the past month that I am loving! And, bonus! It's available at the drugstore and is super affordable! I love sharing high-end products that are more for the long-term, but I also love sharing items that are more affordable and realistic for anyone on a budget. Because as much as I firmly believe skincare is one space where it is 100% worth it to splurge, I also appreciate a high quality affordable option when I find one. Garnier SkinActive® Clearly Brighter Brightening & Smoothing Daily moisturizer SPF 15 is just that!
Like I said, I've been using it for a little over two weeks now, and it's so great! I apply first, underneath my foundation, and it makes for a great base. The best part, in my opinion, is that it has SPF, so your face is protected all day long! I also love that it literally makes my face radiant, which in turn gives off a super youthful glow that everybody wants, right? I thought so. Also, it has vitamin C to even out tone and texture, leaving brighter and smoother skin.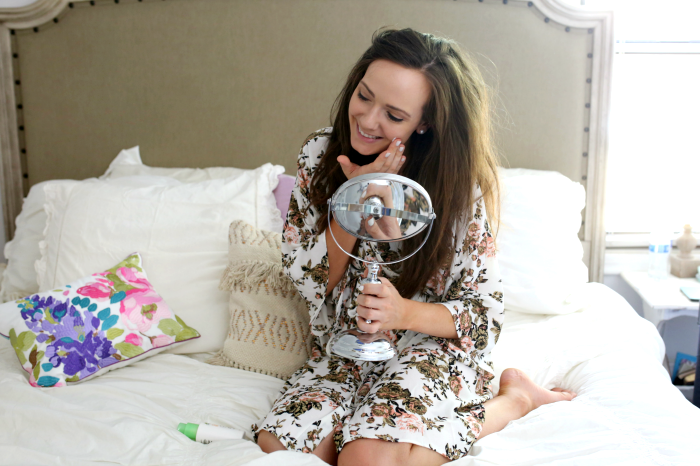 One thing that I do religiously is moisturize, both day and night. I've never had dry skin, but even so it's important to keep skin youthful and clenched by moisturizing! This is something I am constantly nagging Zack about- hopefully someday I'll convince him. ;) Anyway, this Garnier SkinActive® Clearly Brighter Brightening & Smoothing Daily moisturizer SPF 15 is sensitive enough to use daily, and since it has SPF I've been using it every morning before we head out. I love knowing that my skin is getting its "drink of water," if you will, before the day begins! And since we're constantly outside with our little ones, sunscreen is a must!
I have really sensitive skin, and this moisturizer is gentle and gets the job done. I definitely recommend it!
Giveaway time! Enter to win a $100 Visa gift card! Just leave a comment answering this question: What's one step in your skincare routine that you never skip?
xo