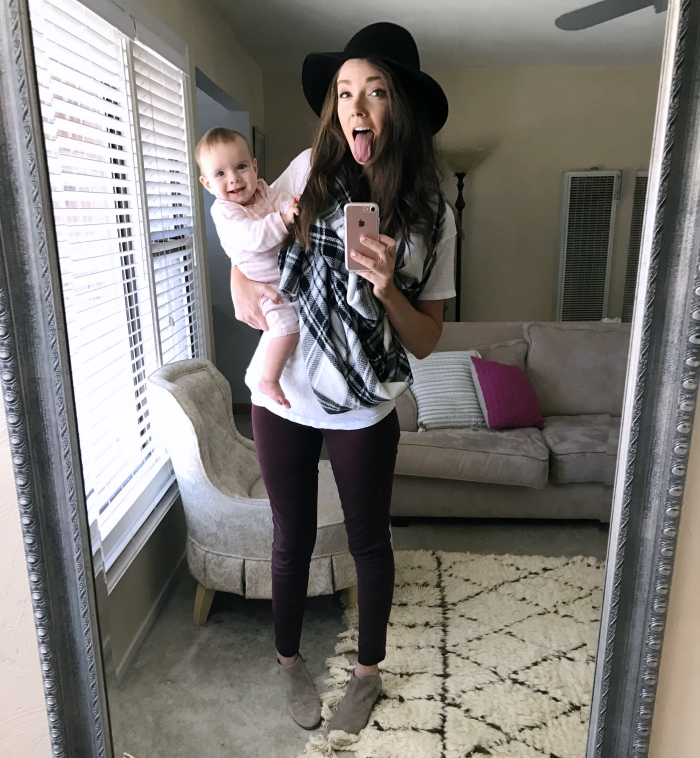 tee | jeans | boots | scarf | rug
Another Friday, some more favorites from the week!
1. It's officially fall!!! As crazy as that is, I'm also really really excited about it. Sophie's first autumn! Ohhh and what is sweeter than a baby girl in tights and knits?! NOTHING. Also, something exciting is that I received my Fab Fit Fun box, and you guys. It is so good this season! I'm obsessed. The blanket scarf I'm wearing in the above photo was just one of the awesome things inside- I'll be getting so much wear out of it! Sophie loves it too. ;) Use code KATIER for $10 off your first box here!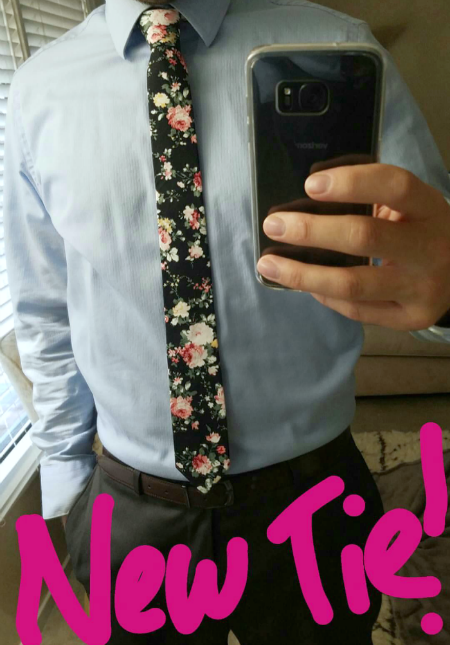 2. How cute is my hubby?! I love that HE picked out this tie… I mean… hiiiii. We have come a loooong way, my friends, from the days when he would wear wide ties (ew) and baggy pants. Now his tie collection is ONLY skinny ties (victory!!!) and slim pants. Win win win win winnnnn! Let's just say, too, that when he wore this tie to work, he was a VERY popular guy. Best news? He got it for $9 on Amazon. You're welcome. Alsoooo, you should follow him on Instagram if you don't. His IG stories are pretty great, and you can get a little peak into some behind the scenes of the blog. :)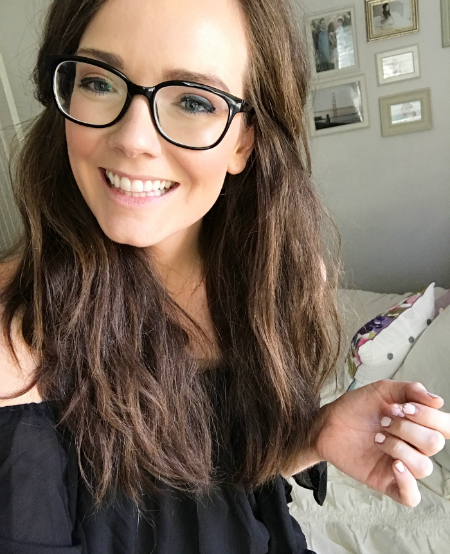 3. While my eye heals (read all about that here), I've been wearing glasses only (no contacts!) for the past week. Soooo I figured it was time to pick out some new ones! Make it fun! Go figure, GlassesUSA reached out to me wanting to send me a pair at just the perfec time! They came two days ago and I've been wearing them nonstop. I LOOOOVE them. It is SO HARD to pick out glasses you love online, but I totally lucked out with these! They're the SAM in black (a happy coincidence), in case you want to snag some up for yourself, too! Might as well make wearing glasses a fun thing, right?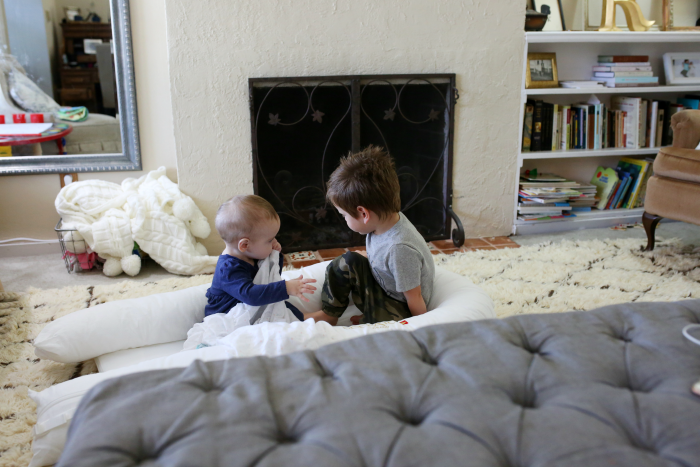 4. These two. Always. They're going to be the best of friends, I just know it. :)
I hope you have a beautiful weekend!! Zack and I have a DATE NIGHT toniiiight, I'm so excited! What do you have planned?
xo