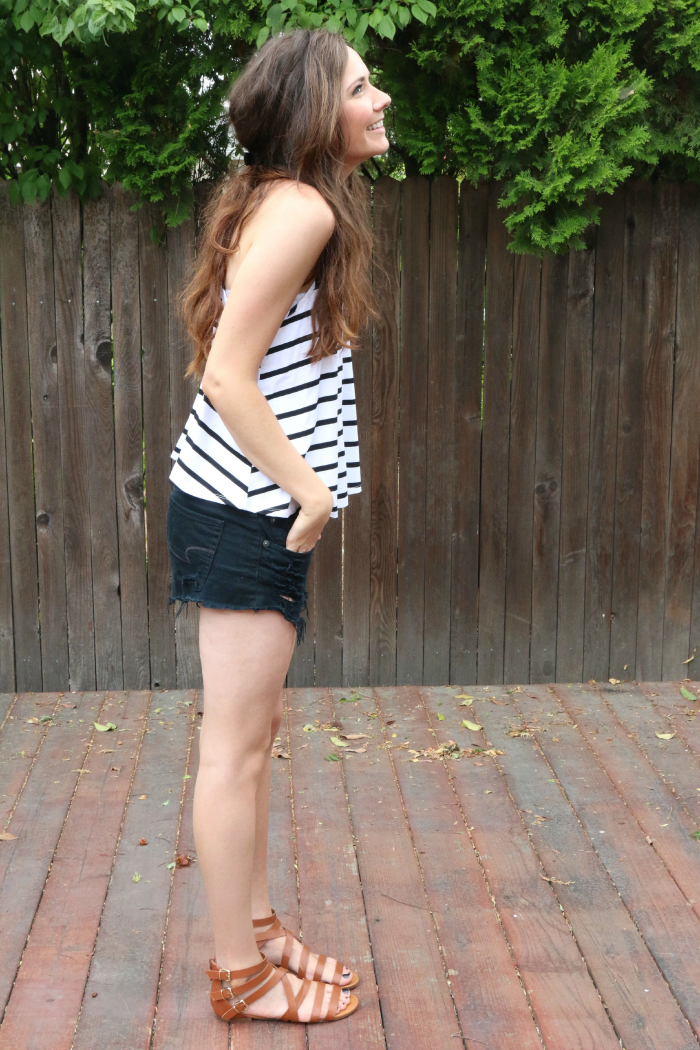 top: c/o here!) // shorts: similar // sandals: similar
This is pretty much a staple of the summer. Cut offs one size too big (they fit better that way, trust me) and a loose tank top with some sandals. Easy. Peasy. Plus, it's been in the 100's lately, and this is really all I want to wear. Besides nothing, but I hear that's socially frowned upon or something.
Kidding.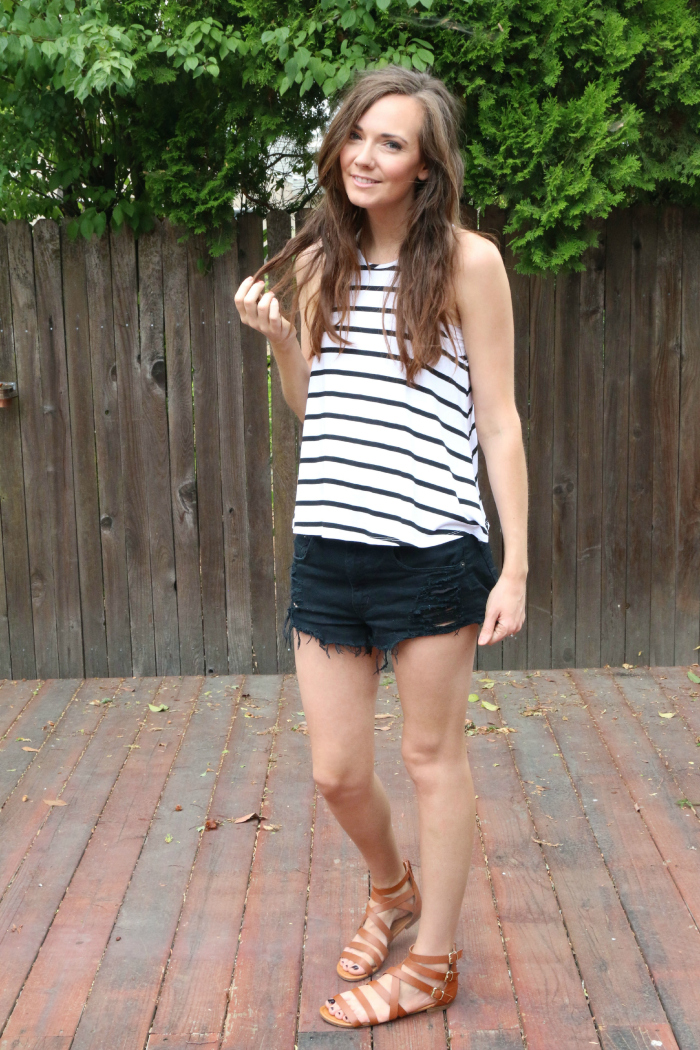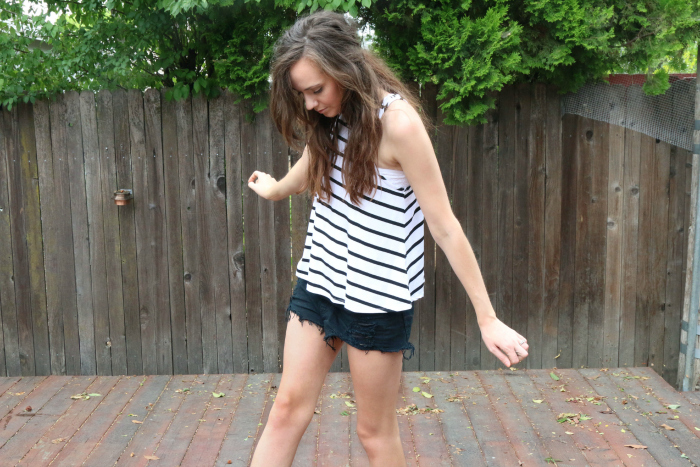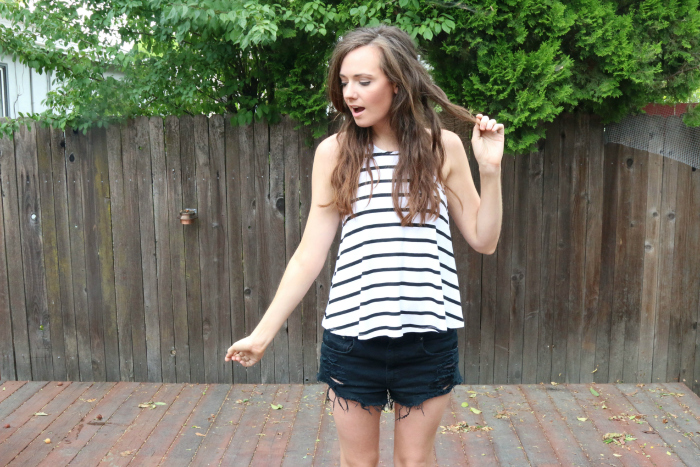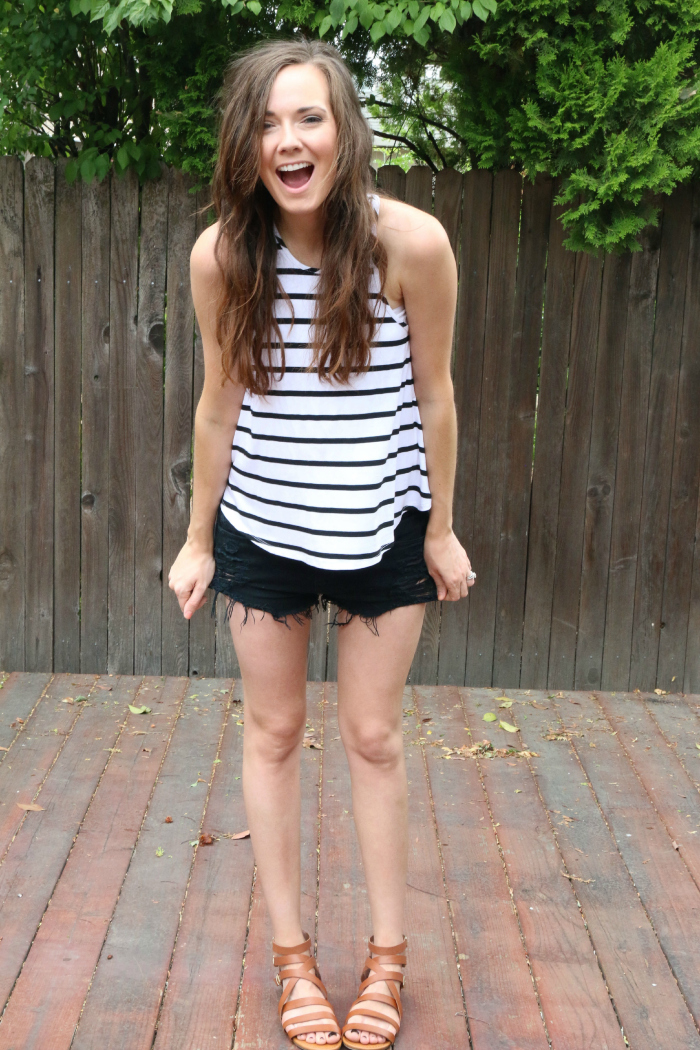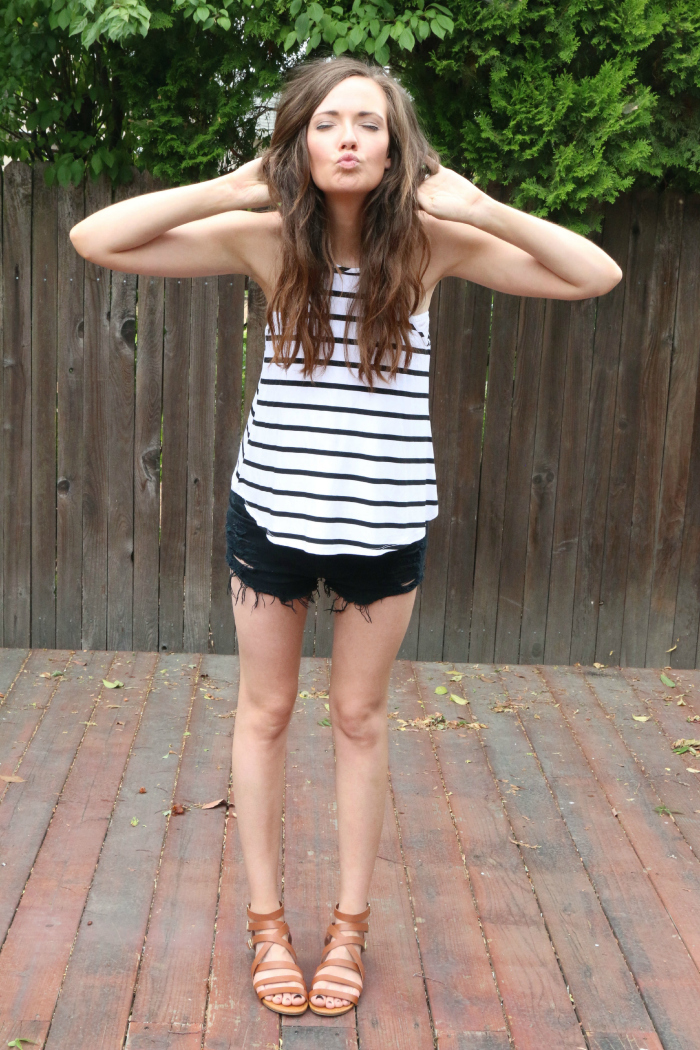 This heat has also made running close to impossible. I know, EXCUSES EXCUSES, right? But seriously. Running in 90+ degree weather? I just don't think that's even healthy. So the only chance we have to run is in the early morning, and with Sam's sleeping being kind of all sorts of off now (oh who am I kidding, ALWAYS), doing anything in the early morning is out of the question. So running has been few and far between, sadly. BUT thankfully we have a stationary bike in our house for cardio, and of course I've been doing my Tone It Up workouts, all in the comfort of our living room. With my baby crawling through my legs. Nothin' better, if you ask me.
What do you like to do for exercise when it's hot? We need to get ourselves a pool ASAP because swimming is where it's atttttt.
xo