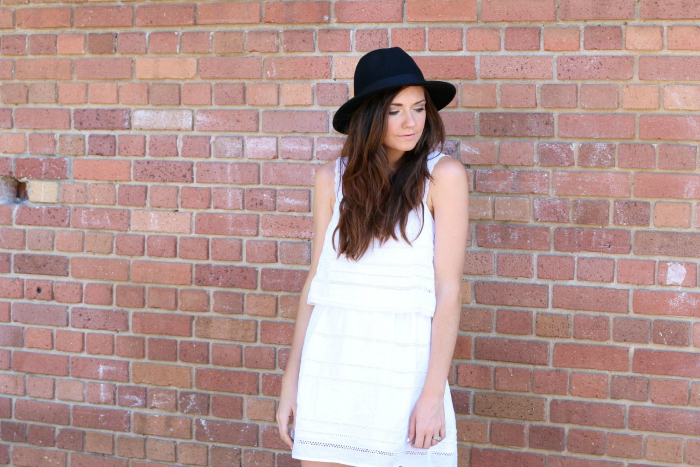 Dreams are wonderful. Dreams are important. Dreams are what make you feel alive. But sometimes, your dreams may not be what God has in store for you. Sometimes your dreams and your plans aren't right for you. And that's okay. That's exciting, actually, because it means God has something so much better in store. You just have to believe. You have to relinquish control. You have to say, "Okay, God, here is my life, here is my heart, these are my dreams and my wishes, but ultimately I want to serve You. I want my life to be what You want it to be." And when that happens, amazing things start to unfold. It's really incredible. And it's really scary. We all want to be in control of our own lives. I think it's part of our human nature to be giant control freaks. But it's when we stop feeling important and stop feeling in control of things that life truly begins to happen.
I'm deciding to turn my life over to God. I'm praying as often as ever, but I'm only now starting to realize prayer is a two-way conversation. It's not a soliloquy. It's not a speech or a memorized chant, repeated over and over again. Prayer is a real-life conversation between me and God, and God loves it more than ever when we talk to him. But more than that, God loves it when we take the time to listen and really be intentional about it. It's when we start to listen that we can hear that still, small voice, nudging us in the direction of our dreams. Our real dreams. The dreams that He has for us. Dreams far bigger than we could ever imagine for ourselves.
I've always prayed. Since I was teeny tiny. My mom even wrote down my prayer when I was little. It went like this: "Dee-tee two papa. Dee-tee wee! Nee-nee." Or, translated into English: "Katie (I called myself "Dee-tee") loves her two grandpas. Katie loves going to the playground. Amen." Simple, but pretty to the point, I'd say, especially for a 3 year old. And I know it made God smile. It makes Him so happy when we talk to Him. But I am making a point now to not only talk to Him, but to listen for His reply. Now, I'm not saying I'm all crazy and hearing voices or anything. It isn't necessarily what you may think. It may be a nudge you're feeling. It may be something in life that happens that you think, "Hey! That was an answer to prayer!" An example of this is when my mom wanted a dog. She prayed about it. She was very specific in her prayer, too. She asked God for a little white lap dog. And you know what happened, a mere week later? Our neighbor took in a little white lap dog, who needed a home. Some may call this a coincidence. But guess what? There are no coincidences. This was God. And my mom got her sweet little white lap dog. :)
I was telling a friend the other day how I just really miss my mom. She asked me what I miss about her, which threw me off at first. It seems that no one really wants to talk about things like this, because it's hard. I get it. Whenever someone hears of my mom passing, I get the sad looks and the sympathetic words (which are so very kind and understood!) and then we just move on to another subject. This particular friend (her name's Libier) totally threw me off by staying right there on the subject of my mom, and digging deeper. And I really truly appreciated that, more than she knows. One big part of keeping someone's memory alive is finding ways to talk about them. I find myself doing that a lot in my every day. I do it subconsciously, but I definitely think it's a part of the grieving process. And it's a way to keep my mom alive, forever.
Anyway, Libier asked what I miss about my mom, and one of the things I said was I just miss talking to her. I would go to her with everything- my fears, my hopes, a bad day, advice. And she was always there. And what's more, she always knew exactly what to say. I swear, she always said the most perfect thing. She had such a way with words. Now that she's gone, I have been missing that like crazy. And you know what Libier said to me? She said as much as I'll never be able to replace my mom- not ever, in a million years- to go to God now instead. Whenever I would talk to my mom, take that to God. And it really hit home for me. In that moment, something clicked. She was so right. God is always there, waiting and listening, ever so patiently. He's always there whenever we're ready to come to Him. And probably my very favorite part of that conversation is that what she said is exactly what my mom would have said.
So I'm resolving to take everything to God. He is bigger than my dreams and my own wants and hopes. And I'm ready to surrender to Him and allow Him to lead my life, and stop thinking that I can do it on my own. Because without Him? I am nothing. But with Him? I can't wait to see what He does with my life. I know it will be even bigger and better than I could ever dream.
xo