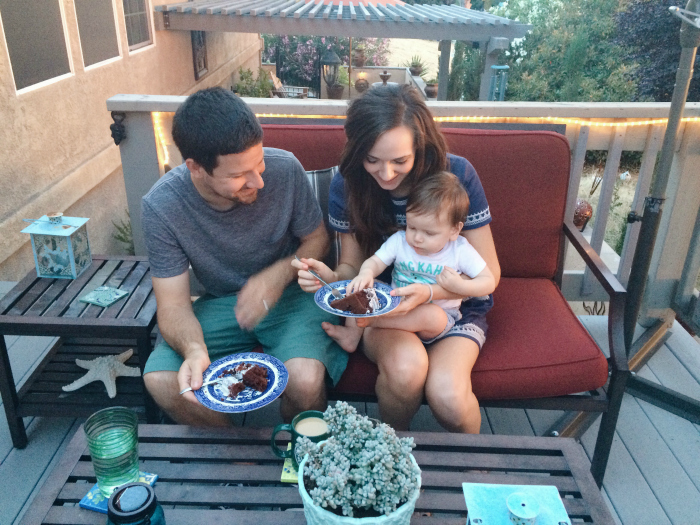 This weekend we surprised my dad with a birthday BBQ! My brother and sister-in-law were in town for a wedding, so it was the perfect time to get together. We had yummy food and enjoyed the slightly crazy weather. Yes, we ate outside and yes, there was some sprinkling that happened. But we toughed it out, and it ended up being kind of adventurous. ;) Eating outside is one of my very favorite parts of summer. Food just tastes better outside, you know? Plus, with temps already reaching 100 this week (DOULE YOO TEE EFF) I get mighty sick of artificial air (A/C) mighty quick. So I plan on fully taking advantage of lovely weather whenever it is available. Amen and amen.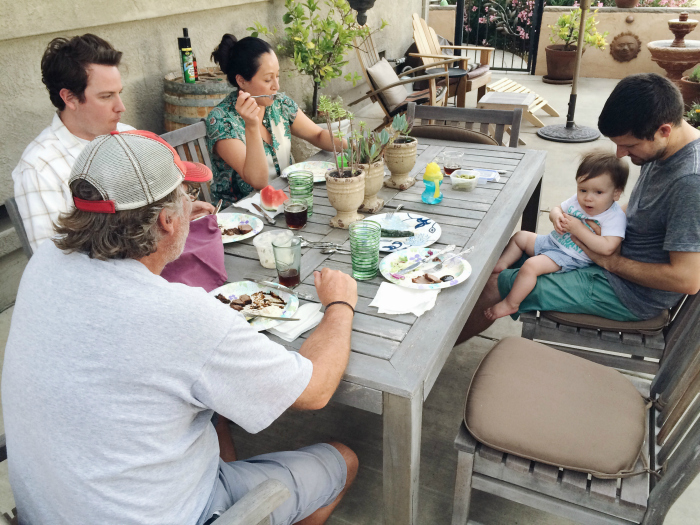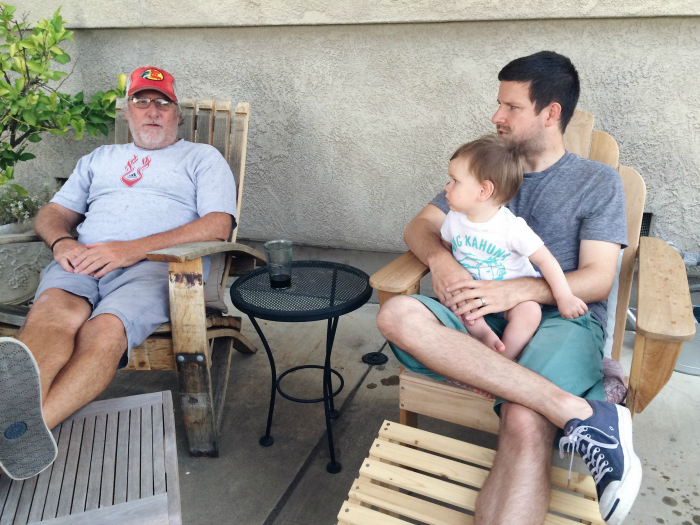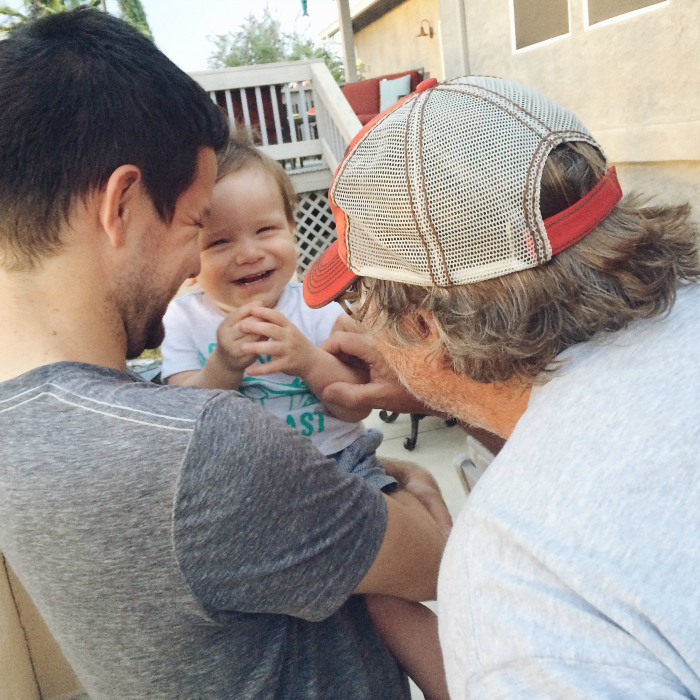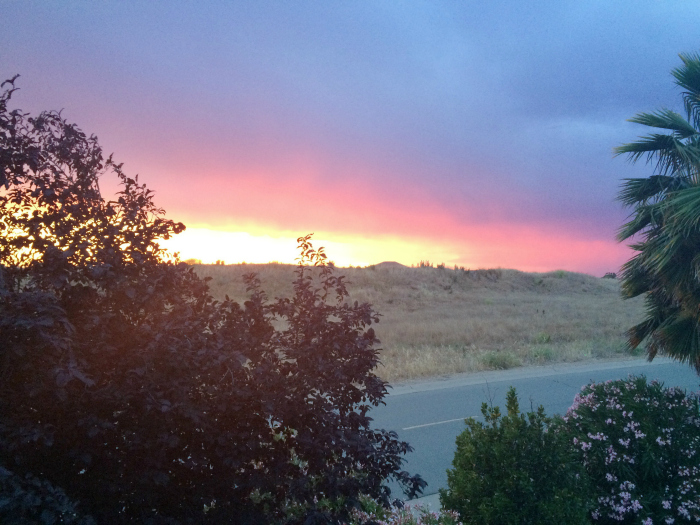 Mom was with us, too. :)
Okay, time for some Man Quotes from last night's Bachelorette! Last week HERE. This one threw a little wrench our way in the name of NICK. I'm sorry, I believe his full name is Ew Nick Yuck Gross Why. Yeah, NOT a fan. I don't think anyone is. Soooo… Why is she acting all swept up by his creepy ass?? Questioning her judgment HARDCORE right about now…
Chris Harrison: "A new dramatic episode of The Bachelorette starts right now!"
Wait, this episode is dramatic?! I'M SHOCKED.
Wait, who the hell is Corey? And why is his face so tan?!
Kaitlyn: "This isn't about your relationship with JJ."
Wait, but everything is about my relationship with JJ.
"Ryan!"
Who's that?
It should be Chris Harrison's call if Nick stays… And he should say NO.
Kaitlyn: "I'd like to talk to you guys about bringing Nick on to the show, and see if you guys feel confident in our relationship."
Wow, what a way to put it…
Kaitlyn: "No… I am…. confident."
Jee, how convincing.
I 100% agree with Shawn. I can't believe she's losing the BEST prospect (Shawn) in this because of this creep Nick. EW. Go home, Kaitlyn. You're drunk.
Ha! They're all disgusted with her now, after her thinking about bringing Nick back.
Nick: "I'm not here to be the villain."
You're the villain wherever you go.
Kaitlyn: "I'd regret it if I didn't see where this went."
I regret you being the Bachelorette.
Kaitlyn: "The fact that there's something between me and Nick means I have to explore it."
The fact that there's something between her and Nick makes me question her as the right choice for the Bachelorette.
Kaitlyn: "I'm in this beautiful dress and these gorgeous Neil Lane jewels…"
Neil Lane just got the first shout out of the season!
Kaitlyn: "I want to know how you feel about it."
Jared : Oh, that?
The eye roll should have just told you.
Kaitlyn, picks up rose: Jared…
Jared, do you mind if I give this rose to Nick? I just want him to feel comfortable.
Kaitlyn: "This started out as the worst day…"
Because you started it out with Nick! HELLO!
Kaitlyn: "I decided to tell the guys what I decided to do with Nick."
I decided to eat this cookie.
Ian: "I have many talents and singing is one of them."
Well, this guy just sailed to the top of my list.
You know Nick's in trouble when they're starting to get along with JJ because he's coming…
Annnnd we get another "To Be Continued…" OF COURSE WE DO. So what are your thoughts? Nick- creepy? Desperate? Actually has good intentions? What do you think?
xo