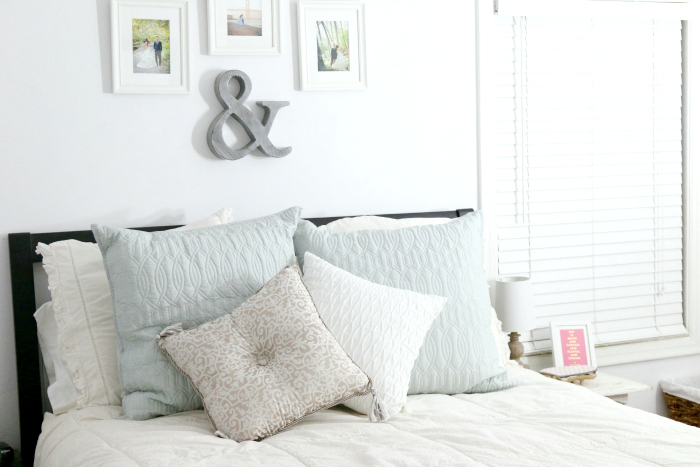 euro pillows on sale- just $20.99! // tassle pillow
I have been bit by the Spring Cleaning Bug. Like, bad. Just ask my husband, I have been nesting like craaaazy the past few weeks. All I want to do is rearrange everything and tidy up and get organized. Isn't it always the way though every spring, and we just kind of forget about it until it comes back again? I think so. Here we are, it's spring (almost summer!) and I have been itching to upgrade our décor. But, as we all know, upgrading and redecorating is a black hole that is easy to quickly get completely lost in and also throw every last penny into. But we can't afford that- who can?! So we decided to compromise and figure out how to upgrade our house- our bedroom to be exact- quickly, easily and on a budget. It is possible! I promise! And here's how.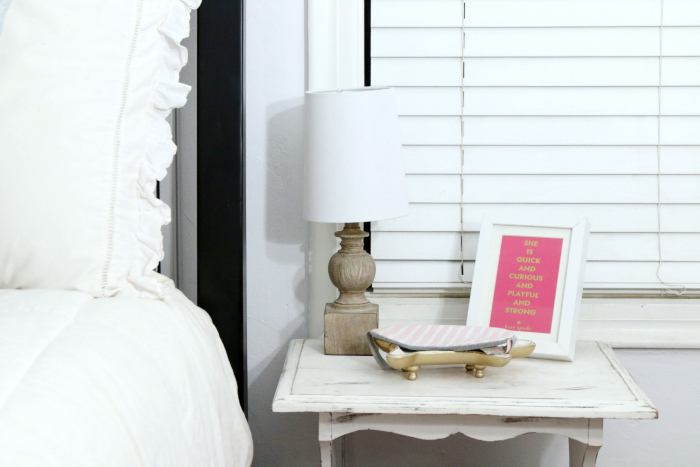 One of my "secrets" to styling, whether it is a home or my wardrobe, is to draw inspiration from high-end places. I look through my magazines and flip through catalogs from places that I love but are far out of our budget, and I take note of what I love and the general look that I'm going for. THEN, I head to places that are reasonably priced and in our budget and find those pieces that resemble what I loved from the other places. This is something I learned from my mom, who was quite the expert at doing just that. You draw your inspiration from the posh, ridiculously overpriced places that shall remain nameless (wink wink) and find the dupes at the places that are reasonably priced and that won't send you to the poor house. So that is just what we did. And I think we did a pretty good job.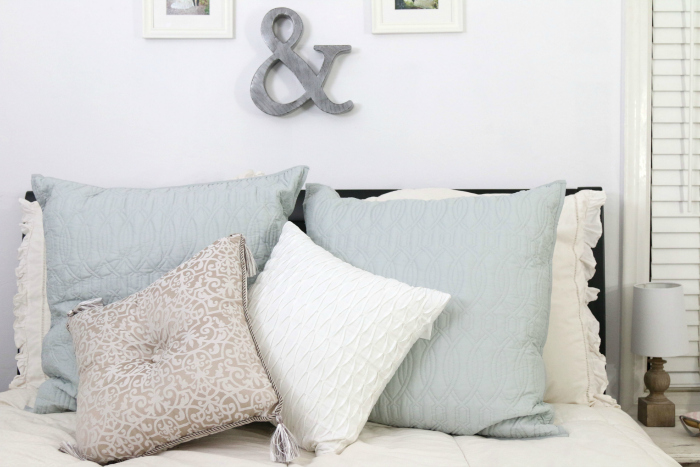 We headed to JCPenney and found a few gorgeous pieces that I absolutely love, for much much cheaper than I would have found elsewhere! My favorite way to easily update a room is by adding a few new decorative touches. For a bedroom, that's as simple as some decorative pillows and a throw! We also checked out the new Eva Longoria Home collection, and found a couple of fresh and simple euro pillows that go perfectly with our bedroom. The collection is inspired by her travels around the world, and the designs reflect that. My bedroom style is definitely minimal and creams and whites, so I opted for the simple light grey euro pillows and a few others I found at JCPenney Home. I think they add just the right touch to update our room for the summer!
xo