dress: old navy (on sale!)
sandals: target
sam's tee: c/o riley clay designs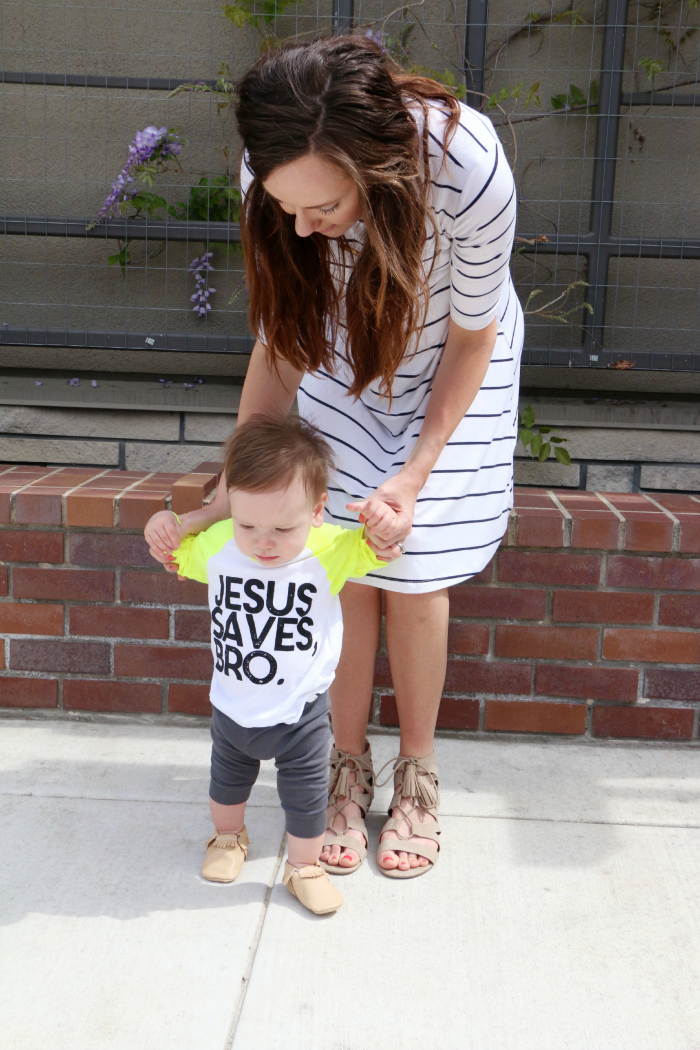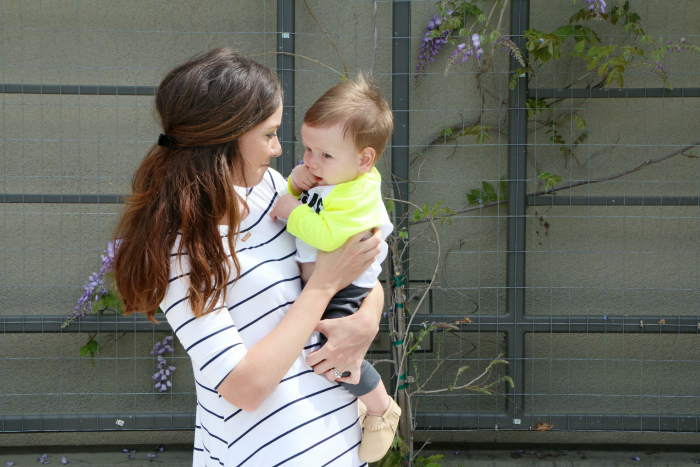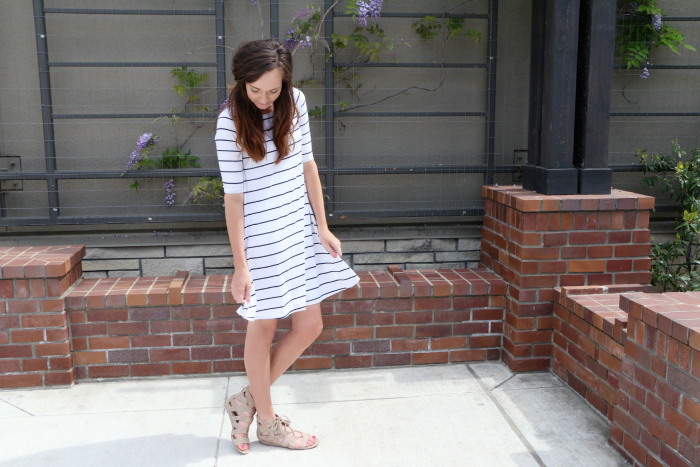 So we took Sam to the playground the other day and it was about the cutest thing ever. We had taken him a few weeks prior- his first official trip to the playground- and he was not. having. it. Case in point: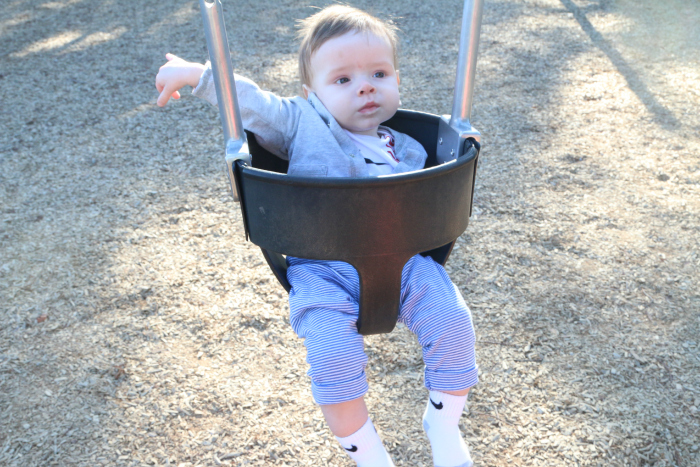 Not amused.
But thennnn we decided to try again and he finally warmed up to the swing and was loving life! I about died from cuteness. So of course a million pictures were taken. Some highlights: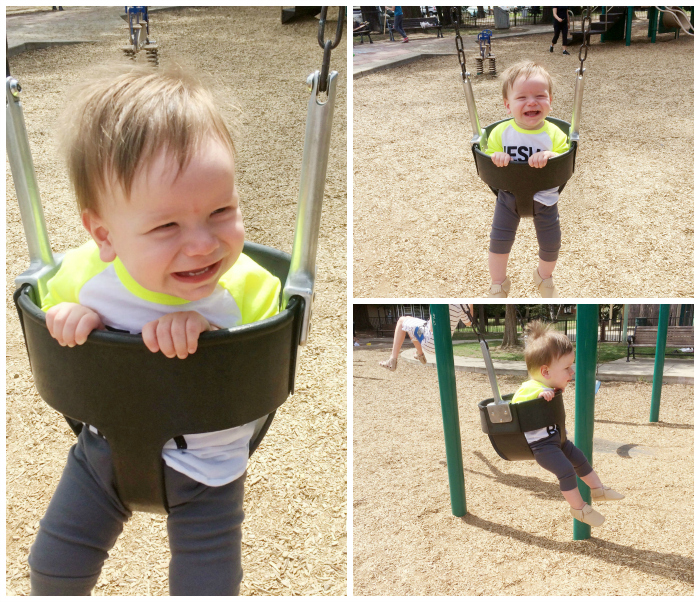 And, okay, I made a little video, too. :)
Swing from Katie Reyes on Vimeo.
And his shirt! Isn't it so cute?! My little angel baby already spreading the good word, thanks to Riley Clay. Love it!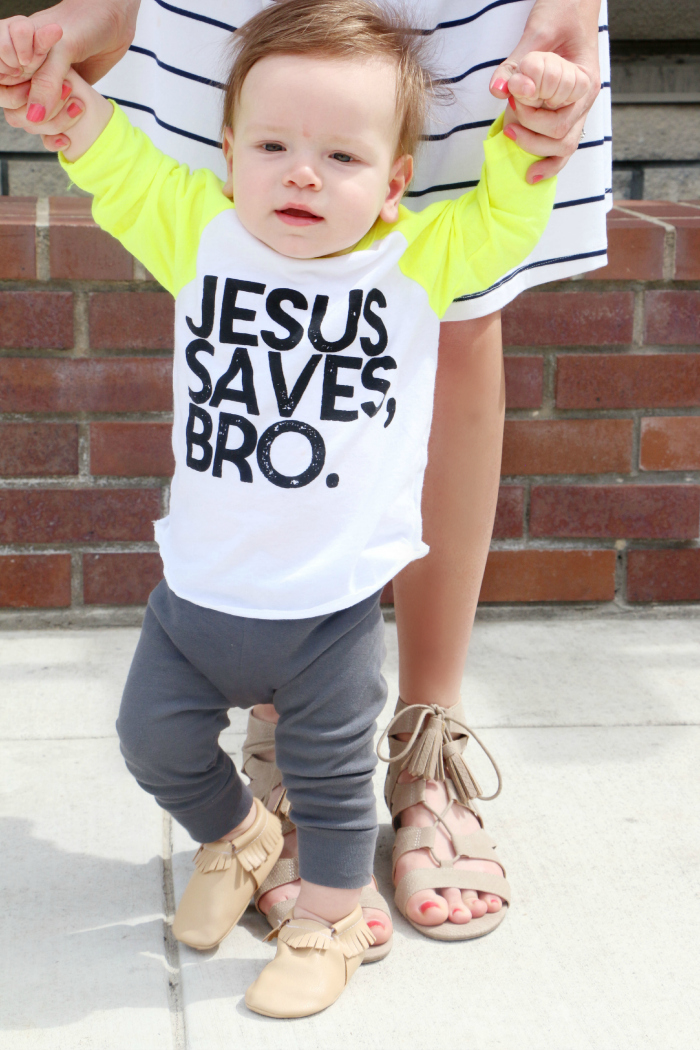 Okay, I'm done. Happy Thursday! I hope these pictures made you smile!
xo
p.s. Get it? Swing swing? I'm wearing a swing dress, Sam is swinging on a swing… I thought it was clever.