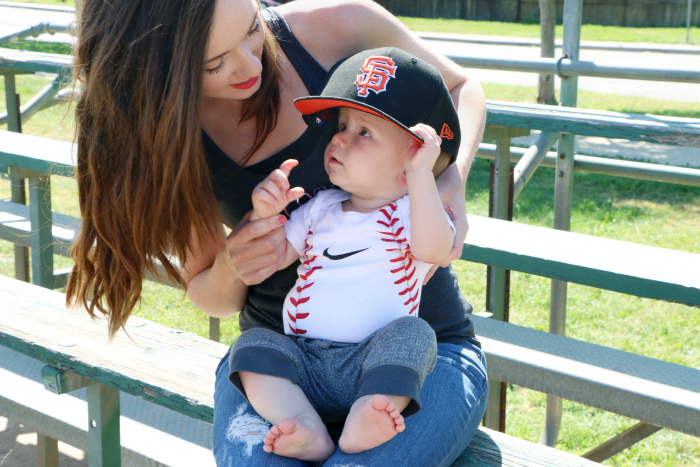 tank: c/o fanatics // hat: c/o fanatics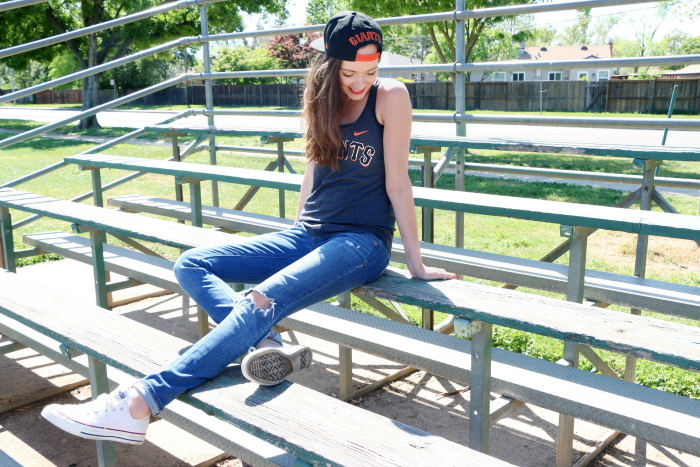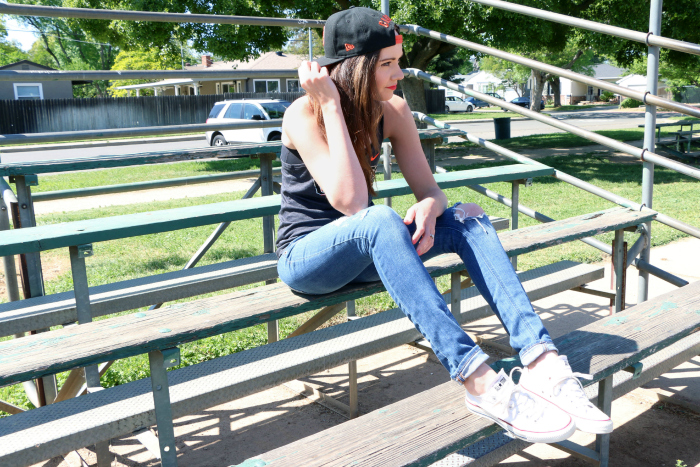 So okay. I grew up with two older brothers. I grew up with two older brothers who played baseball. One of those brothers played all the way through high school (and he was really good, too, if I do say so myself). Thus, my childhood was filled with a lot of baseball games. Spring basically equalled sunshine and baseball hats and sitting on the bleachers rooting for our team. It also included working in the snack shack and eating sno cones as fast as we could before they melted and blowing the biggest bubbles imaginable. All this to say, I have my baseball game uniform (if you will) down by now. A comfortable top (bonus points if it's rockin' your fave team!), some worn-out jeans, a trusty pair of tennis shoes and a hat to protect those peepers. Boom. Swipe on a classic red lip for that extra All-American-Girl thing. I hear baseball boys are really into that.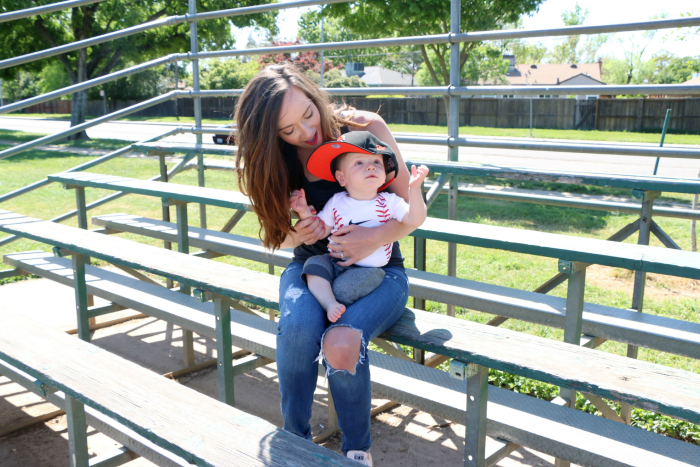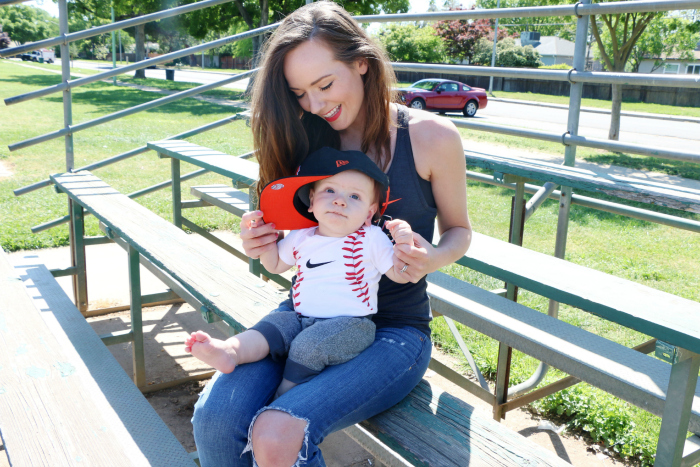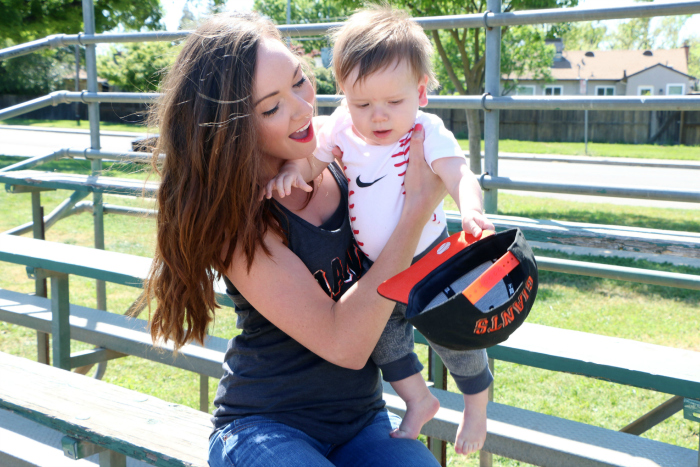 Then I married Zack. And he is a huuuuuge baseball fan, too! We've gone to lots of games together and can't wait to bring Sam and start his love of the game at an early age! Ain't he cute in his little baseball onesie? I can't even. Adorable. Future major league pitcher? Probably.
MLB Opening Day is this weekend! The Giants' first game is actually on Monday, April 6th! I am SO excited! Finally, football is over and baseball is here. We all know baseball is the best sport. I mean. 300 pound dudes tackling each other orrrrr tight pants running bases? I think we all know what my choice is. ;)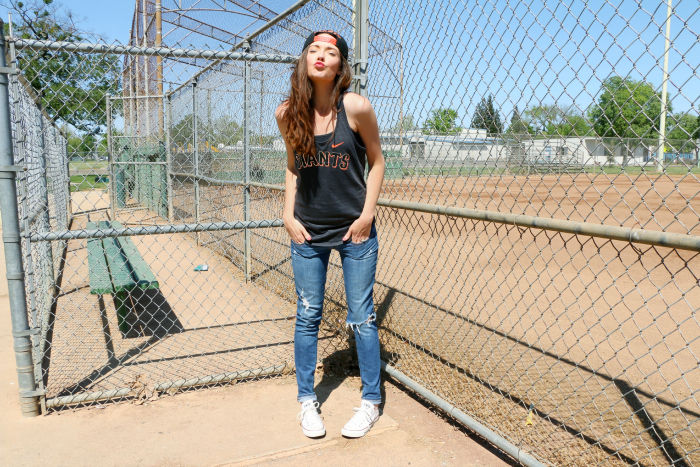 I found my cute and comfy tank and snapback baseball hat on fanatics.com. They have such a great selection of hundreds of thousands of items and apparel for whatever team you root for, and whatever sport you prefer! Not kidding. Their selection is crazy! And shipping is super fast. Plus, they have a Paypal option, which always makes me excited. #nerdalert
So, what's your favorite baseball team?
xo
I was selected for this opportunity as a member of Clever Girls and the content and opinions expressed here are all my own.