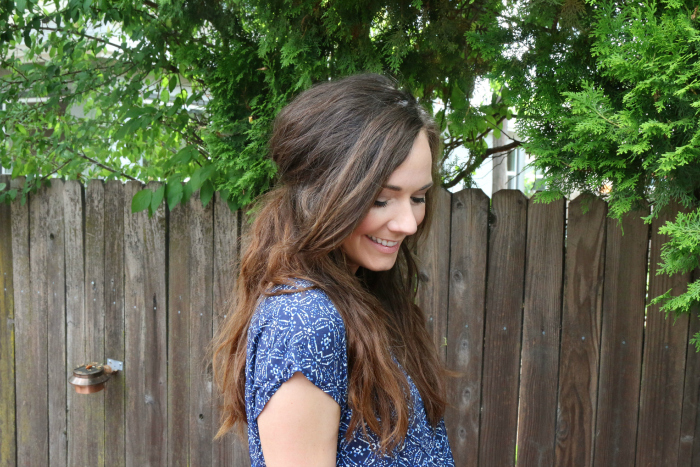 I am here with a much-requested hair tutorial for you all! It's pretty much the look I am sporting 99% of the time. Mostly because it is so easy and effortless and, did I mention easy? Because that part is important. You see, with my hair, I'm a really low-maintenance type. Ain't nobody got time for blow drying, curling, bobby pinning, etc. At least, I don't. Maybe I'm just bitter because my hair is so thick, it never holds a curl anyway. Maybe. BUT, I'd much rather spend that time perfecting my smokey eye, anyway. ;) SO. Here's my ridiculously easy, super fast, very low-maintenance "messy sea salt waves" look. I promise, you can do it too.
RELATED: 90s Hairstyles
STEP ONE. WASH YO' HAIR.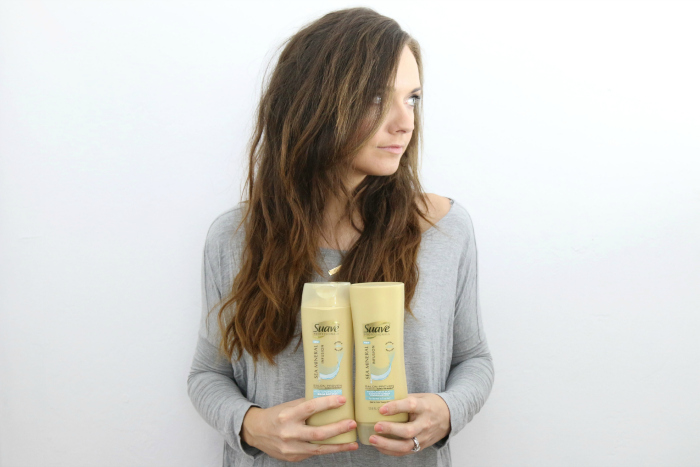 I just tried out the new Suave Professionals® Sea Mineral Infusion Moisturizing Buoyant Body Shampoo and conditioner by Suave and ohhhh lawdy. It's AMAZING. It leaves my hair super soft and lovely, and the smell is so nice. Definitely recommend! I always wash my hair at night and then just twist it into a quick braid and sleep in it. When I wake up it's mostly dry (yeah, I have a lot of hair, okay) and then I take it out of the braid and just let it air dry completely.
STEP TWO. SEA SALT SPRAY AND SCRUNCH.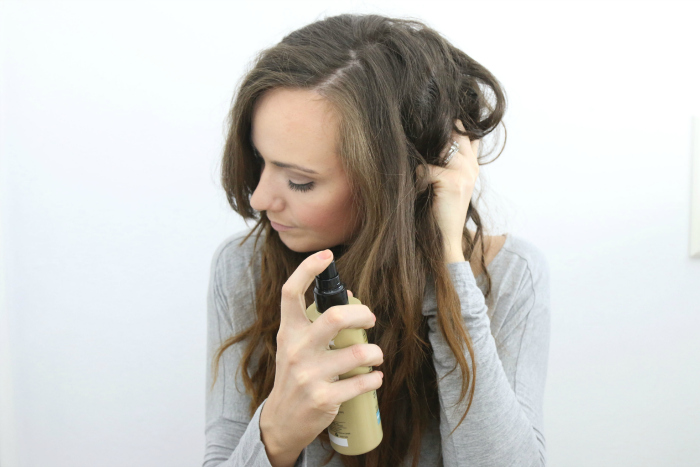 Spritz Suave Professionals® Sea Mineral Infusion Texturizing Sea Salt Spray all over hair, and scrunch up with fingertips, as pictured. THIS SPRAY, you guys. First, it smells like HEAVEN. Like, I kind of want to use it as perfume, it smells that good. Also, it works amazingly! It is my new go-to sea salt spray, for sure. Cannot beat the value!
STEP THREE. CLIP IT UP.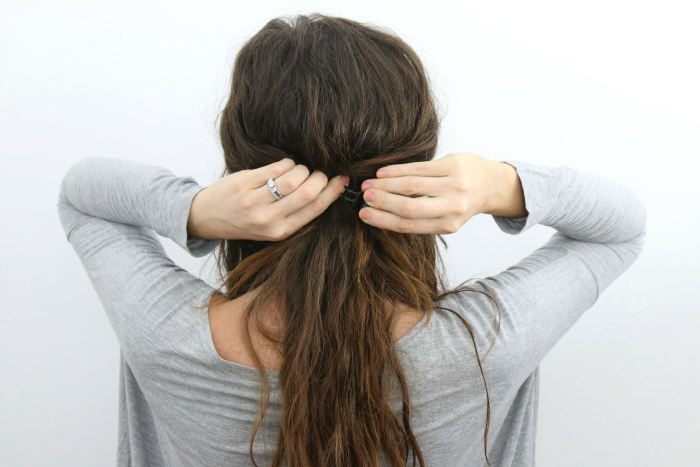 Take a little butterfly clip and pin back the front two strands from either side of your face, up and back in the center of your head. Now you have a nice half-up half-down look. And volume, which is everything!
FINAL LOOK. TA-DA!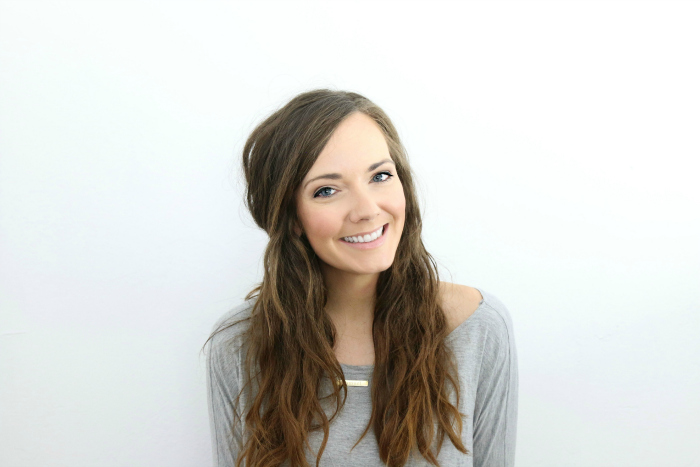 Not bad, right? And totally easy! And quick! And anyone can do it! So high five for that.
What's your go-to hairstyle?
xo
Read More on Katie Did What