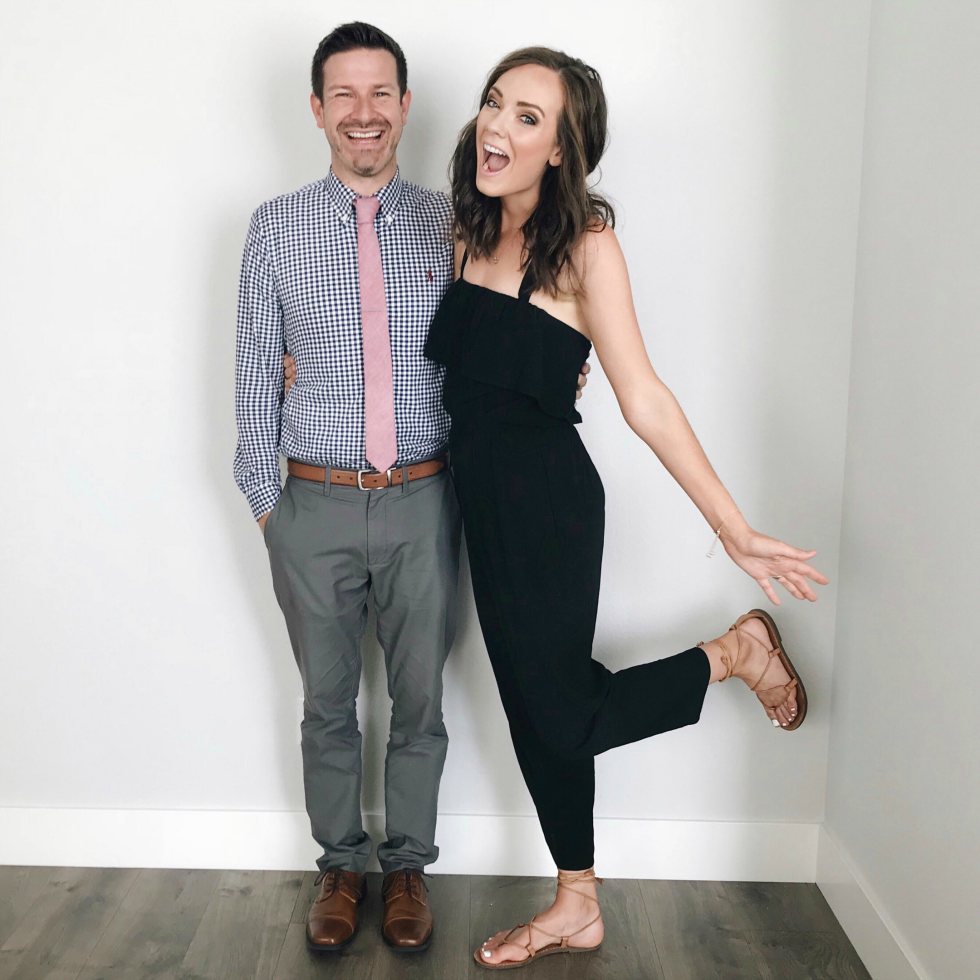 JUMPSUIT + HERE | SANDALS
It's the end of an era. Zack was the computer teacher at a private pre k- 8th grade school for the past 5 years. His school is closing and he won't be looking for another job. From here on out, Mr. Reyes the Computer Teacher is retired and Zack the Instagram Husband/Blog Partner is here, full-time. Moving forward, our sole source of income will come from blogging. I can't believe we've gotten this far! Feeling so blessed and shocked that we are here- and so grateful to all of you for following along and supporting us.
We have both been working on the business for a long time now, so nothing drastic is going to change in our lives. He mostly just taught for fun, but the idea of giving up the only 100% stable and consistent paycheck is a little terrifying when you think about it (hello, people who JUST bought a house).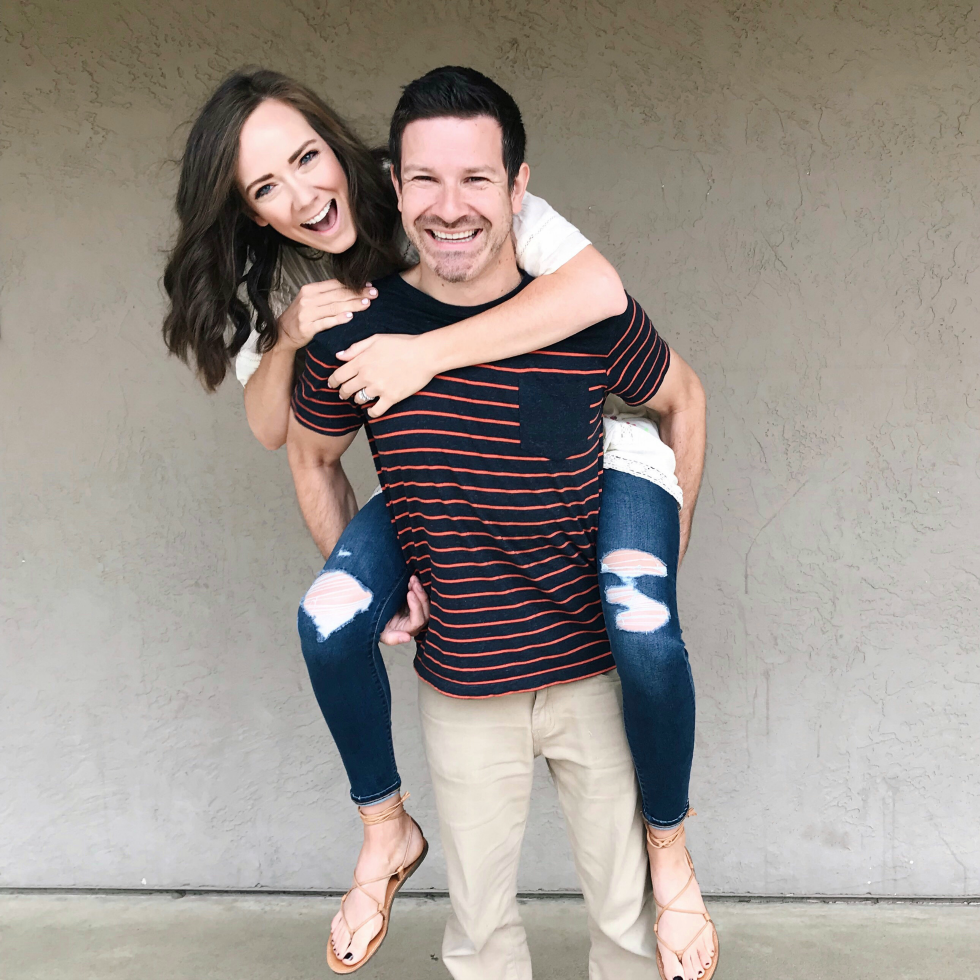 One thing that you will see more of around here (in addition to the usual fashion inspiration, fitness, food and of course family- none of this will be channging!) is content designed to motivate and inspire others to start their own blogging journey. It's something we feel very passionate about because of the profound impact it has had on our own lives. We were of the belief that "people could make a living online, but not US" until it happened to us. It takes a lot of dedication and hard work, but making a full time income (heck, two full-time incomes) from blogging is 100% possible!
If you're interested in starting your own blog, please take a look at THIS POST. If you enter your email address when prompted, you'll be the first to know when we launch our new full website dedicated to helping bloggers succeed.
How to Start a Lifestyle Blog!
Also, we feel slightly crazy because this is now our sole source of income and we just bought a house. It's fine. It's a total leap of faith. And you don't know if you don't try. And you can't succeed if you don't take risks, right?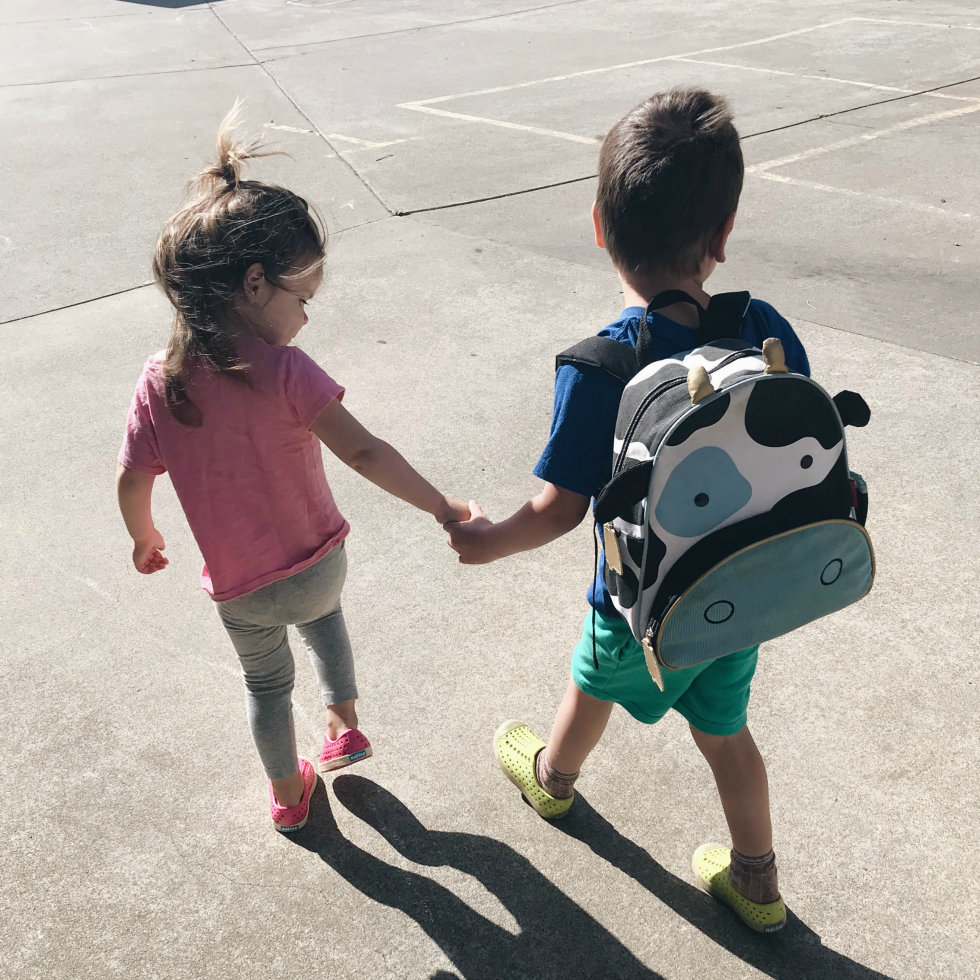 KID'S SHOES | BACKPACK
And it's all for these two. :)
xo