Hey guys! Welcome to my Saturday Series, "Some Things I'm Loving!" If you want to join me, feel free to link up below and we can all share with each other what we've been loving this week! :)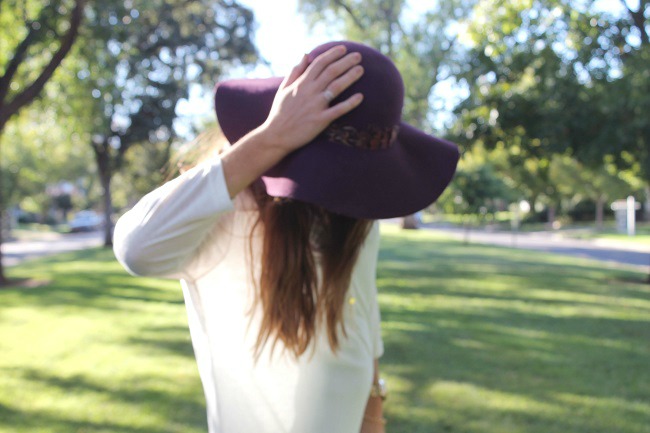 Song: Arctic Monkeys "Do I Wanna Know." I have been a huuuuge fan of Arctic Monkeys for years now (check out also "I Bet That You Look Good on the Dance Floor" and "When the Sun Goes Down") and when I discovered they had a new album out, I was really really excited, to say the least. Those British bands, man. It doesn't really get much better, am I right? Yes is the answer.

Beverage: Trader Joe's Pumpkin Chai Latte. Holyyyy moly, I'm so glad we picked this up on a whim the other day. It is SO GOOD. Highly highly recommend. I'm not even a big "pumpkin person" and I'm pretty much obsessed with this. I had it hot the other morning, and it sealed the deal. This will be my fall drink. Try it, you'll see.
Magazine: We just got a subscription to Cooking Light and while going through the first issue together, we practically ripped out half of the magazine. Not even kidding. There are so many good recipes we're excited to try. We already tried a few of them, and are sold. Zack made the best chicken enchiladas and we made the Beef Daube Provençal and both were a-ma-zing. Can't wait to try out all of the other 129074864 recipes we tore out! (Not an exaggeration).
Workout: The new Fall Challenge for Tone It Up has started! I love these, they always get me extra motivated and excited to work out! Won't you join me? It's free and super fun. My favourite part is the 100 by Halloween challenge, which is to get 100 miles in (running or biking!) by 10/31. I love keeping track and seeing my progress!
Excited for: This year's Fall Fashion Series! I've been working on it, and getting more and more giddy the more I think about it! It's going to be so fun. It's officially kicking off on October 1st, and will be every Tuesday through November here on Katie Did What, so make sure to come back and check that out!
xo
Wanna link up with some things you're loving? Just add your link below! :) Please link back to me in your post! Grab the link-up button too, if you'd like.