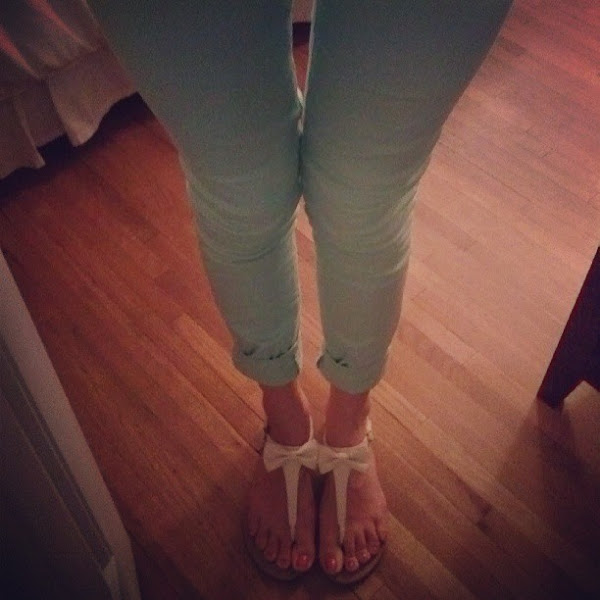 I got quite a few questions as to where I found these bow sandals when I posted this picture to my instagram yesterday! They're from the Lauren Conrad line at Kohl's, actually, but they're old and no longer on the website, boo. I am such a sucker for bows, and I'm glad to see a lot of you share my love!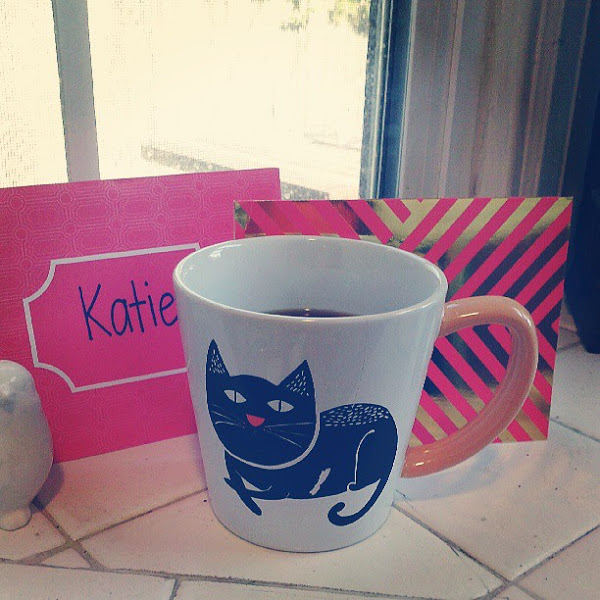 Just look at that mug. I mean, it's a cat. On a mug. And the other side says "meow meow." Are you kitten me right meow (yes I just did that). Sweet
Jenna
sent it to me and it made me feel so loved!
I drove by 8th and O yesterday morning and a tidal wave of sadness instantly came over me. 8th and O st, downtown, is where my mom used to work, for so many years. It's where my dad and I would go pick her up on a rainy day. It's where I would take lightrail after my lifeguarding job in the summer to ride home with her. It's where I would walk to have lunch with her on a beautiful day. And right as I drove by, the hot tears came and left me feeling sad and helpless and alone, if just for those few minutes. It's crazy how a specific place can do that to you, isn't it?
Well, it's Friiiiiiday! Yay! I've been looking forward to today all week long. I'm going to sushi with my favourite girls tonight, and yes, that means I will be
eating a lot of ginger
and cooked sushi and having some sake bombs, duh. Then, it's Friday movie night with my man! Favourite night of the week! :) 
What are your plans for tonight? 
Do you have a favourite mug?
xo
p.s. Tomorrow's Saturday! Come back and link up with me with Some Things You've Been Loving! :) See last week's post here for some ideas!