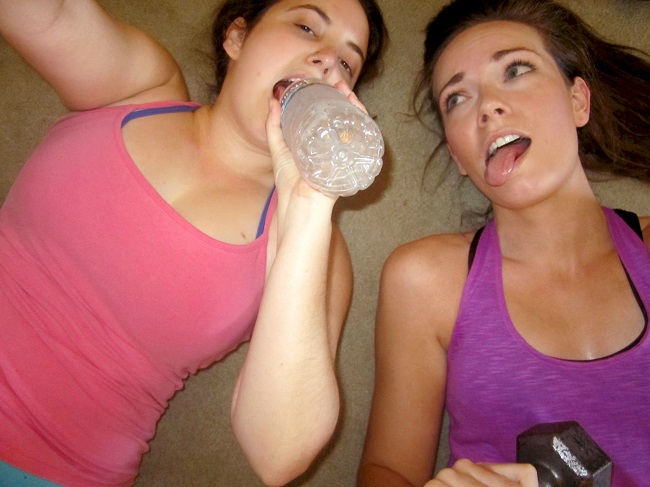 So, my girl Stephanie came over the other day for a workout date. We alwayyyys talk about having them, but this is the first one we have managed to actually have, although I see many more in our future. We popped in a Jillian DVD (30 Day Shred! It's no joke!) and went to town. It was awesome. And hilarious. And so tough. And my arms are still super sore from it. But as I've said time and time again, working out with friends is so much better than by yourself! Plus, the laughter is an added ab workout, so that's just a bonus. ;) The best part of doing a Jillian workout with Steph was when we were both yelling back at Jillian. It wassss pretty hilarious.
Hey! It's Friday! Happy weeeeekend! We're celebrating Zack's grandpa's 90th (!) birthday tomorrow with a pizza party and family time. And cake will be involved, which is always welcome. Yeah, working out is great and important, but so is treating yourself with delicious desserts. Life's short. You know how it is.
Do you work out with your friends?
Have you ever done any Jillian DVDs? Which is your fave?
xo
Read More on Katie Did What