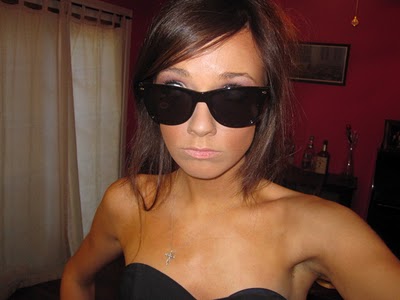 Yes, I want to be Audrey Hepburn. And I am also a tanorexic.
(Apparently it's Confession Sunday.)
This past week was pretty mellow. More wedding planning, working, and dinner with Zack's parents at Viento's (yummmmy Mexican food). Also, Zack and I discovered this new Indian restaurant downtown. If you live in or around Sacramento, you really need to go to Bombay Bar & Grill. (Even if you don't live near here, it's worth the drive/plane ride.) It is AMAZING. He thinks they put crack into the food, because he has been having serious cravings for it since we ate it last. Like, every single day after. It is incredible. Chicken Tikka Masala, rice, curry, and Naan bread OMG I don't care if it's a million calories, it is TO DIE FOR. Oh, no. Now I'm craving it just talking about it. Crack, I tell you.
Okay, I need to talk about something else… I have officially declared January my "month of saving," since December was the absolute opposite! So as a little "therapy" for myself, I treat myself to internet browsing. Only problem is, I'm not allowed to put things into a basket and click "Checkout." It is torture, let me tell you. Can't wait until February. Ha ha. Because, really, I need some new pretty dresses.
and I've been looking out for a pretty dress to wear to my Rehearsal Dinner. I found this gorgeous dress on ASOS, problem is, I can't decide which color I like best: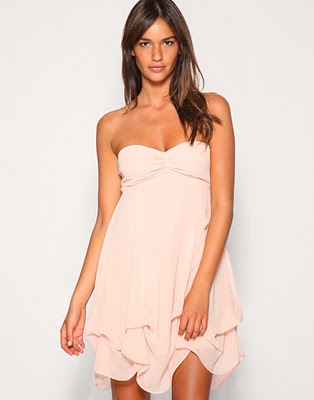 I love the blush color so much, and find it to be very fitting for a "bride" dress colour, but the description says "Nude," although it looks like a pale pink to me. So. I'm afraid the color that I think it looks like online is going to end up being completely different in person. (My least favorite thing about online shopping.) I do love the idea of having a blush/pale pink color, as it's very romantic and "ballerina-esque," which I love. But should I trust the name itself, and imagine it as a "nude" color instead?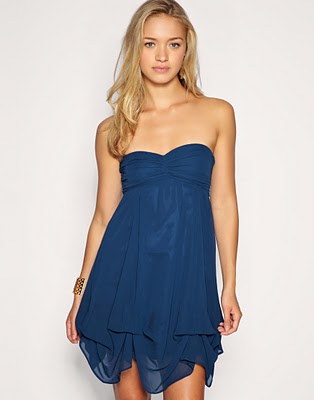 Blue is such a pretty color for me, because my eyes are blue, so this one would definitely make my eyes "pop." It's a really pretty shade (at least online), and ASOS describes it as "peacock," which sounds quite pretty, but maybe too much?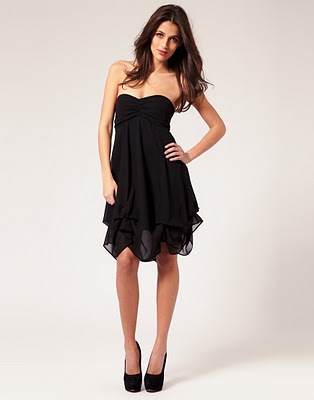 And then there's classic black. Another idea for my rehearsal dinner dress, since I'll be wearing white on my wedding day, maybe black is a good way to go, as a sort of contrast to the wedding… Ugh. Tough decision, I know.
Life is so hard. :)