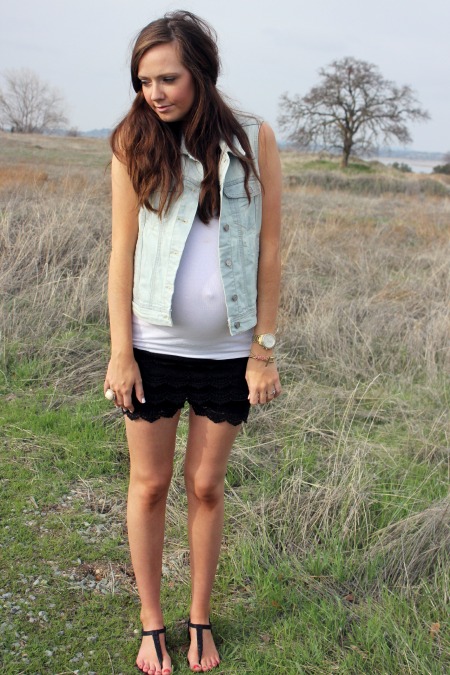 vest: c/o sears (similar here)
tank top: gilly hicks
shorts: c/o oasap (here)
sandals: forever 21 (similar here and here)
watch: fossil (similar here)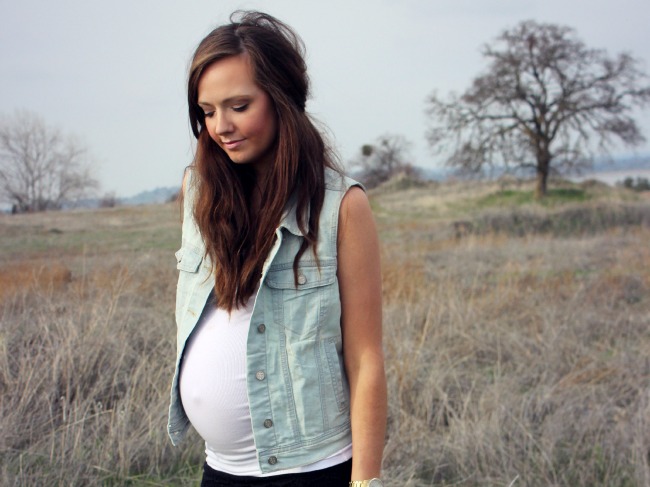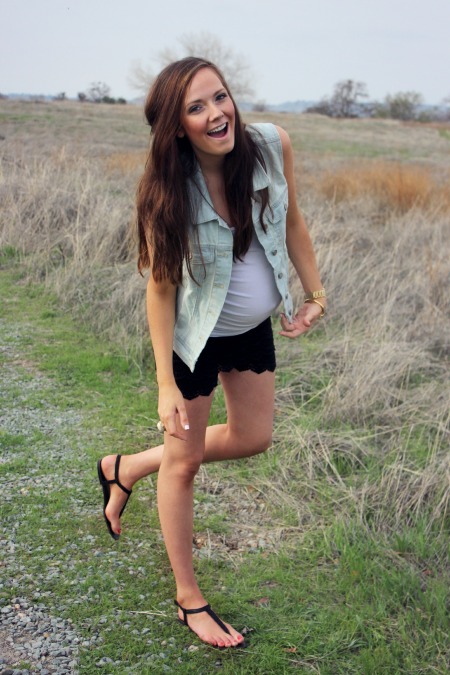 The weather has been so beautiful lately and so I took advantage of it and brought out some shorts! The first shorts of the year! Oh, it was a great time let me tell you. It was also exciting because, as much as I love me some leggings, I've been kind of bored of just wearing leggings all day every day, you know what I'm saying? None of my jeans fit me, so that is just what I have had to resort to with this ever-growing belly of mine. Thankfully, these lace shorts have a glorious elastic waist. AKA a pregnant girl's best friend. And so. Yay for shorts, but especially yay for elastic waists.
xo