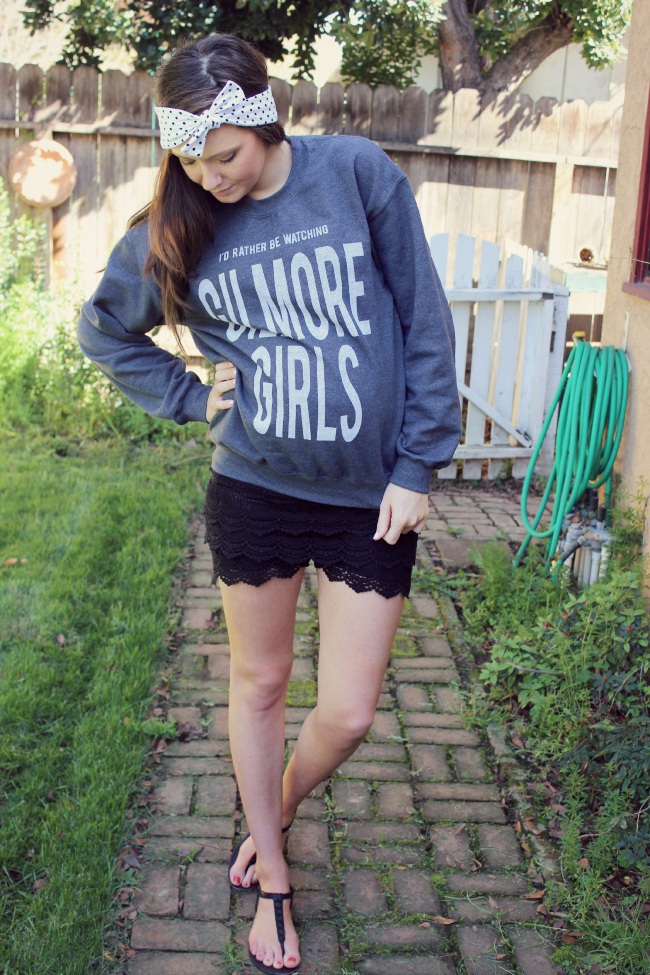 sweatshirt: c/o arsenic and lace (here)
shorts: c/o oasap (here)
sandals: forever 21 (similar here and here)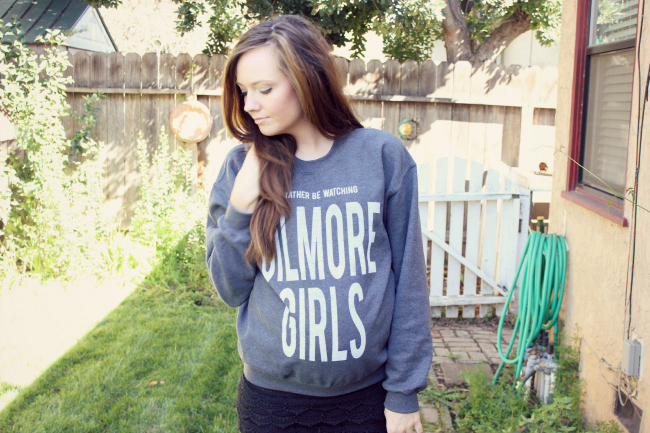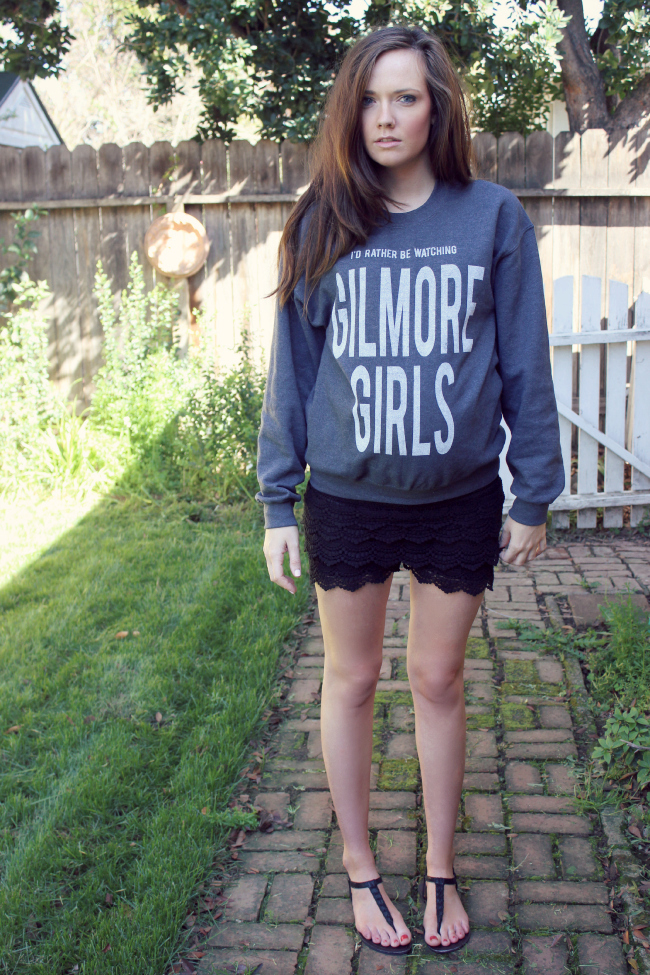 When asked what my favorite TV shows are, my answer has been the same since high school: "Gilmore Girls" and "The O.C." Easy. Something those two shows have in common is that I watched them both, religiously, once a week on their original air date (none of this tivo nonsense we have now- just kidding, it's not nonsense, I love it) and I watched them both with my mom. It was "our thing." We'd snuggle onto my bed usually (because my dad and brothers wouldn't want to watch them most nights, although I swear they were secretly fans of the shows, too) and make some popcorn and watch the drama unfold. We'd laugh together, we'd cry together, we'd try to decipher some of the quick jargon and all of the references coming from Lorelai's mouth. Sometimes to no avail. Whenever I want to feel a little closer to my mom, I just pop in a Gilmore Girls episode (yes, I own the entire series on DVD, of course) and all is right with the world.
All this to say, when I saw this sweatshirt, I knew it had to be mine. Because it's true. I'd rather be watching Gilmore Girls.
What are your favorite shows?
Are you a Gilmore Girls fan? If so, you have to answer this: Dean or Jess? In high school, my answer was a resounding Jess, 100%. Now I'm not so sure.
xo