First off, this: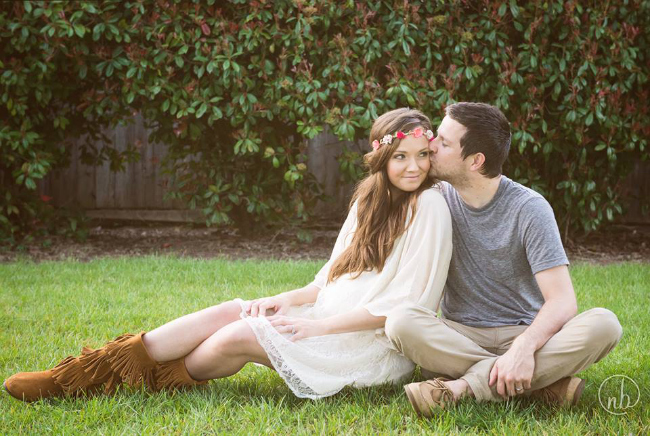 Seriously, Nichole is amazing.
Okay, and now for Man Quotes. Well, just like that, this season of The Bachelor has come to an end. It always seems to be over before I'm ready, do you get that feeling too? No? Just me? Well okay then. If you missed last week's man quotes, see them here!
Warning: There are a few spoilers!
Chris Harrison: "We are gathering to watch one of the most dramatic and surprising finales we've ever had…"
Zack: How surprising can it get? He picks one, he picks the other one, he picks no one. That's it.
Clare: "I want to feel love."
Juan Pablo's mom: "Do you think you feel love?"
Zack: You felt love in the ocean.
Zack: Why is everyone warning her about Juan Pablo?
Rodolfo: "Clare is an angel."
Zack: Clare, you might want to run off with Rodolfo.
Zack: This is what it would be like if Chris Harrison had a talk show. That needs to happen.
Juan Pablo: "A proposal is hard, and I've been thinking about it for a week…"
Katie: Just a week?!
Juan Pablo: "I feel great, I feel great, I feel great…"
Zack: He feels great.
Clare: "I may not know him 100%. He may not know me 100%."
Zack: But I got over that.
Zack (sarcastically): They've had a lot of great conversation on this date.
Nikki: "I love you."
Juan Pablo: "Thank you."
Zack: Thank you. The classic Bachelor response.
Zack: She's so upset. Has she ever seen this show?!
Zack: Propose, Clare. Propose.
Juan Pablo: "We've had our ups and downs."
Zack: And right now is a down.
Zack: Moral of the story: Don't mess with anyone from Sacramento.
Nikki: "I want Juan Pablo to say the right things."
Zack: There's no way Juan Pablo is going to say the right things.
Clare: "I came into this with an open heart."
Chris Harrison: "Because that's how this works."
Zack: To all you future guys and gals out there.
Nikki: "I'm happy in a relationship, and I feel he is too. I feel that should matter more than anything."
Chris Harrison: "Interesting."
Zack: Interesting. Someone with a realistic view on life. What do I do? How do I respond?
Andi: "Never in a million years I thought it was going to be me."
Zack: Neither did we. I was really hoping they would pick a fresh one. This is going to be worse than Des's season.
Zack: She looks like Elaine from Seinfeld.
They've been dating for like 4 months. It's a little ridiculous that Chris Harrison kept on trying to force Juan Pablo to say he's in love. So. I'm not a JP fan, but that was annoying. And also, there is nothing wrong with wanting to be as private as possible. Just sayin'. And as for the next Bachelorette, not a fan. Not at all. So there you go.
What'd you think? Did it end how you thought it would?
What do you think of the new Bachelorette?
Annnnnd that concludes this season of The Bachelor! More Man Quotes to come when The Bachelorette begins! ;)
xo