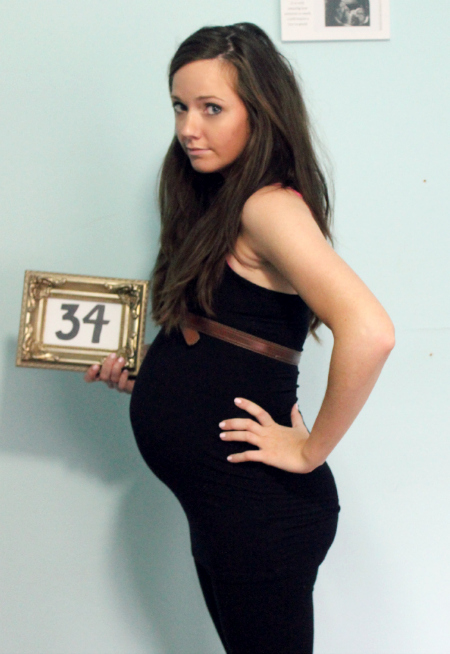 Another week gone by! We are getting down there, and it's pretty crazy. The exciting part of this week was putting the car seat in. Oh, man. That was quite the experience. I mean, to our credit, we have never in our lives installed a car seat, okay. And those instructions can get pretty confusing. So, like, it took us probably longer than either of us would like to admit getting that sucker in there nice and snug. And it's pretty crazy looking into the back seat and seeing a car seat just chillin' there. Even crazier (and exciting!) thinking that a little guy will be in there before we know it!
As far as cravings go, I have been craving fruit like a mad woman, still. We got some oranges from Zack's parents and I have literally been eating at least one a day. I can't get enough, they are SO GOOD. Oh, and I actually almost started crying the other day because we were out of bananas. Yeah. No joke, that happened.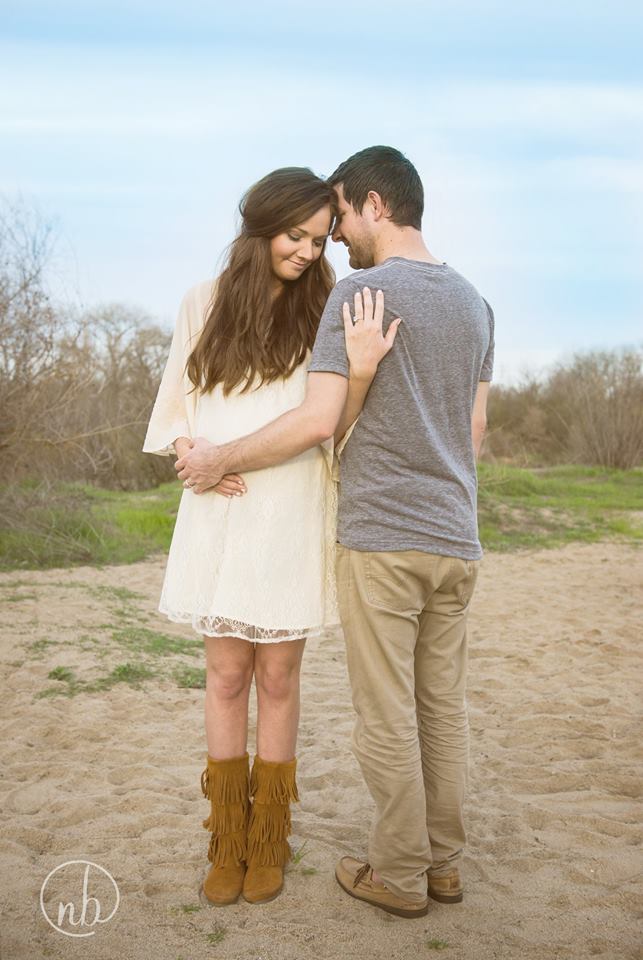 We had our maternity photos round one (yes, you read that right- just round ONE) this past weekend, and it was suuuch a blast! Nichole Beaudry is a dear friend who has been an angel to our little family in so many ways this year, and shooting with her was a dream. She sent over this preview photo and I am just in love. Can't wait to see what else she has up her sleeve! ;) We're doing round two of photos next weekend, so I'm hoping I don't balloon up too much between now and then, ha!
Annnd now it's monday. And daylight savings was this weekend. I woke up yesterday, having completely forgotten about daylight savings, and was just utterly confused. Like, I know I have been sleeping a bit more lately (thanks to this baby making me tiiiiiired) but I was shocked at the time. And then remembered about the time change, and so I felt a little better. But still, I was just "off" all day yesterday. And here we are, and I guess it's good we have an extra hour of daylight, so yeah whatever. I'll take it.
Do you like daylight savings, or not so much?
What'd you do this weekend?
xo