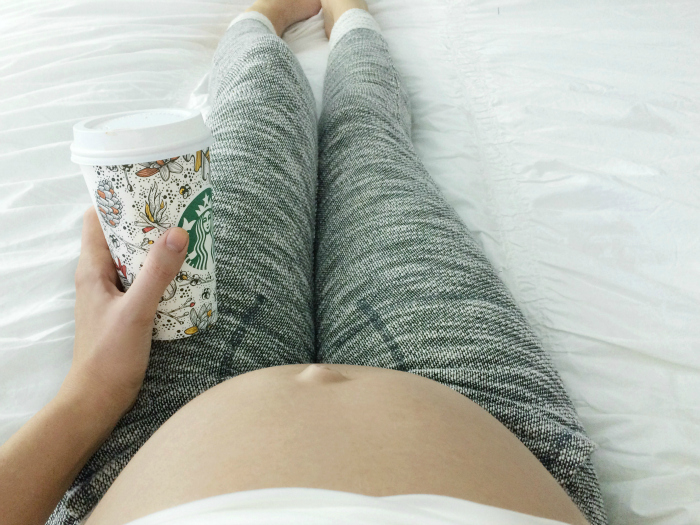 joggers: c/o billabong
What a weekend! Some photos from the past couple days… Starting with my 26 week (!!!) bump on the most relaxing Saturday morning. And these Billabong pants are perfect for lounging around and literally SO cute. I can't stop wearing them. And yes, I am basic and got myself a PSL and it was delicious. Fall in a cup!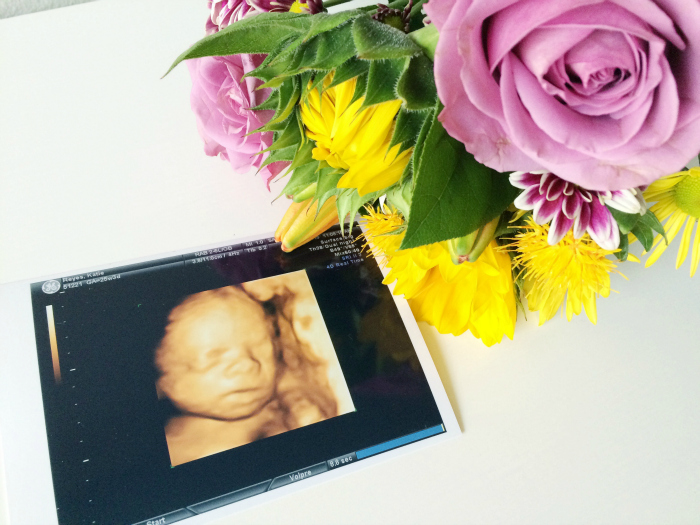 It's hard to explain how it's possible to love a little person as much as I love this face right now, without having ever met him/her. But I love it so much. We never got these 3D ultrasounds with Sam, and so when she asked if we wanted some, I was kind of thrown off guard, but oh my goodness, that little face!! I couldn't love it more. So incredibly overwhelming. Keep growing strong and healthy, little one!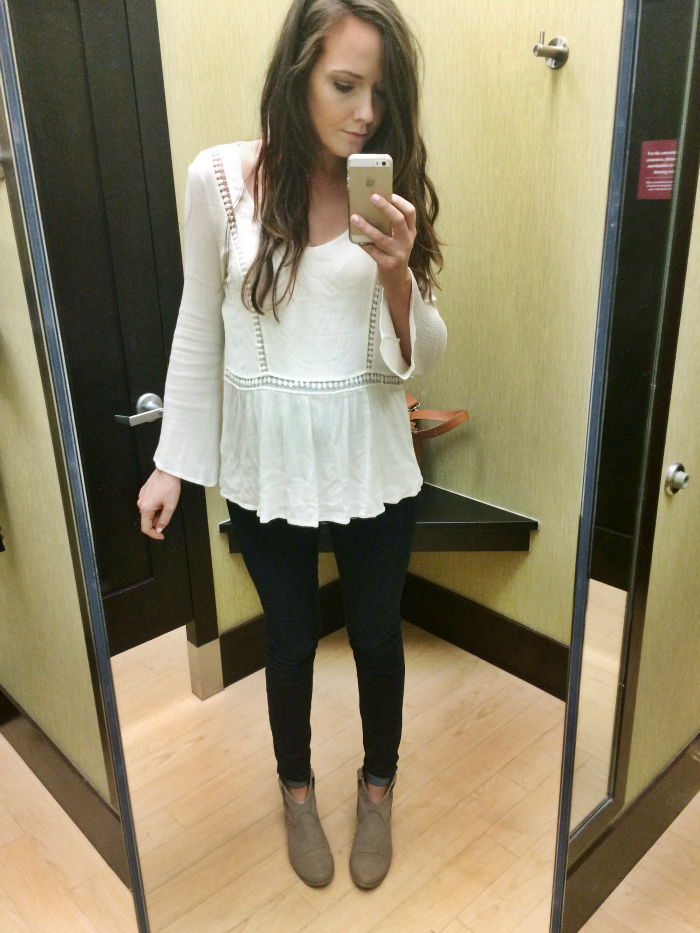 A little dressing room selfie action, because duh. We went to the baby mecca, aka Old Navy, and bought too many things, of course. Couldn't help it.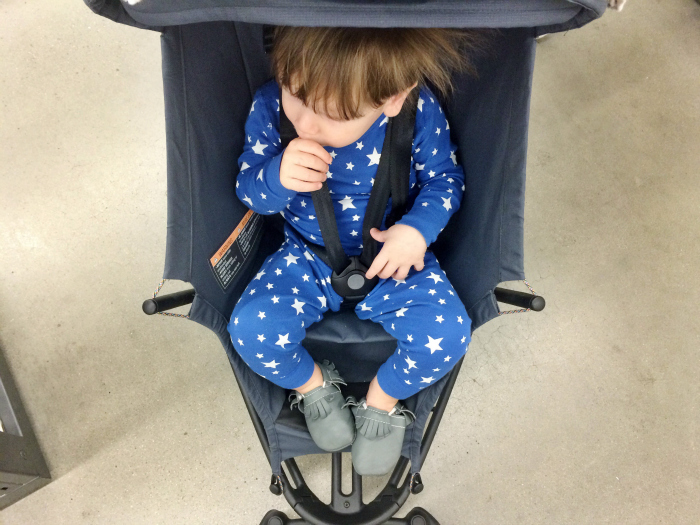 pajamas: c/o skylar luna
And Sam was rocking his new pajamas from Skylar Luna because THEY ARE SO CUTE I didn't want to take them off of him. I mean, LOOK AT THEM. I can't.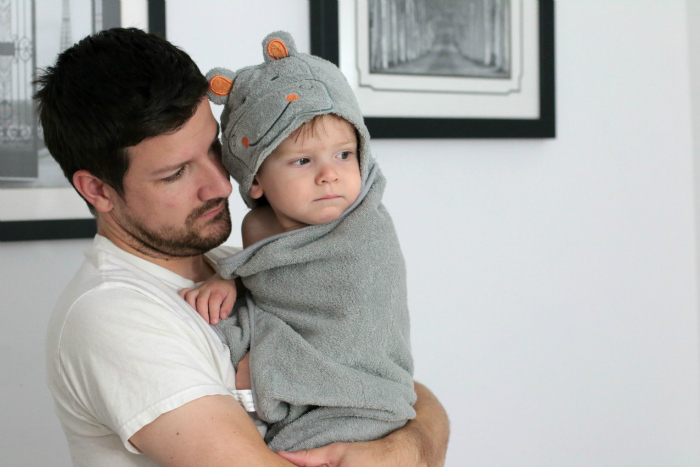 towel: c/o just born
These two! They make me smile so much. And that cute Just Born hippo towel helps too. ;) My little hippo!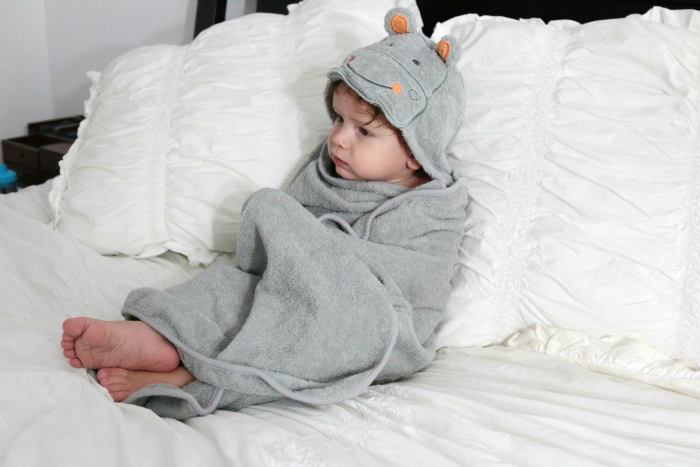 Chillin' after his bath. Gosh, I love this boy so much. And I cannot believe that he is now 18 months old!!! I'll have an update on him at this age coming soon! :)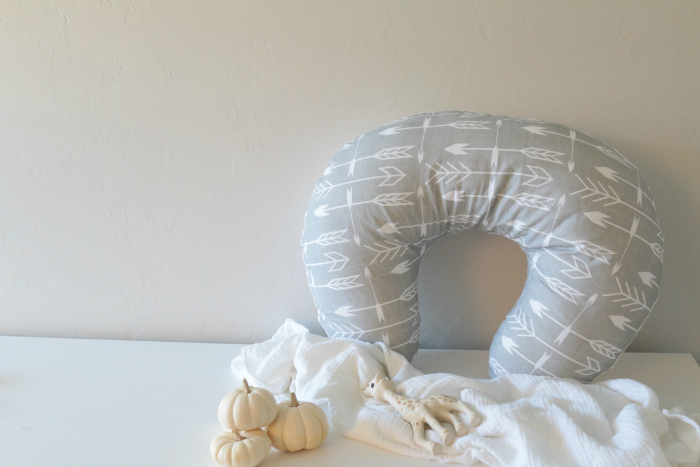 boppy cover: c/o bitty b designs
I have been having so much fun collecting new little special things just for the new baby (because a lot of hand-me-downs are obviously expected, but this baby is it's own person and deserves to be treated as such as much as possible). This Boppy cover is one that I'm particularly SO excited about! I got to customize it exactly how I want it, and it is absolutely perfect. Bitty B Designs is offering 15% off for my readers, too, with code KATIEDIDWHAT! :) This would make for a perfect baby shower gift, or just a gift to yourself.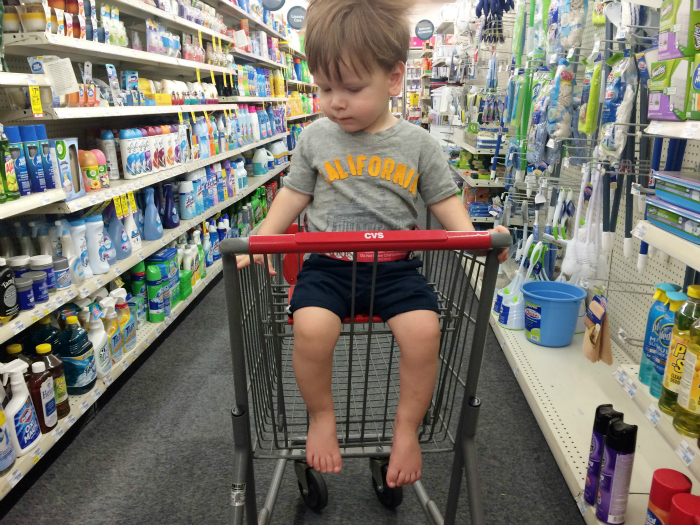 The best little shopping buddy. Okay, I'm done. ;) Happy new week! Stay positive and smile at strangers- you never know whose day you'll make.
xo