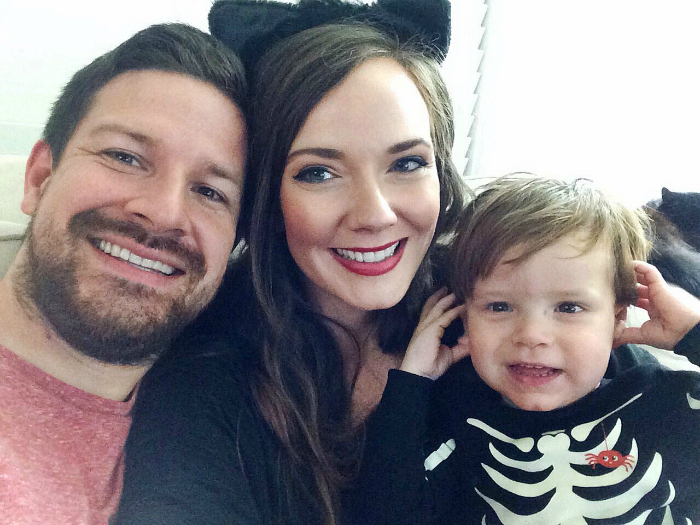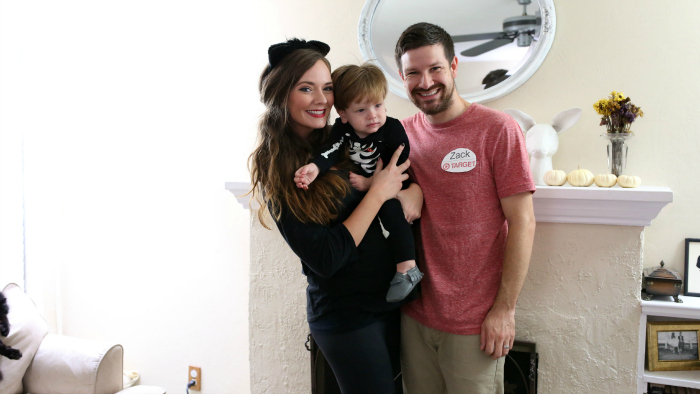 (Yes, Zack was a Target employee. He thought it up all himself, too. So clever!! Plus, I mean, hi. Best costume ever, maybe?)
Halloween! So this year we decided to just stay home, us three, and have a quiet but festive night in. :) And I am so glad we did! It was the best. I love spending time with my people, and we created some fun memories just for us. We still made the traditional Halloween chili and cornbread (a MUST, every year, without fail) and we all dressed up and we even managed to take Sam trick-or-treating- to THREE whole houses! And then all he wanted to do when we knocked on their doors was walk right in, like he owned the place. Which was really cute, of course. The candy was not at all exciting for him (but it was for his pregnant mama haha) and he didn't really want to hold our hands and just wanted to play with our neighbor's pumpkins. So after the three house trick-or-treating fest, we decided to call it a night.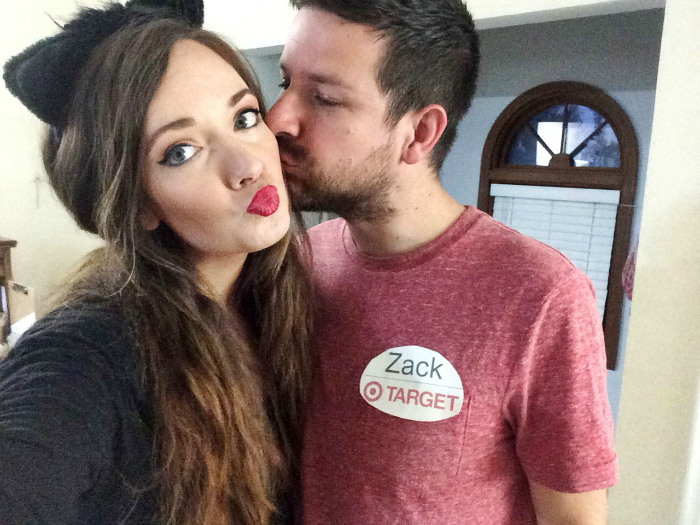 prettiest lipstick, c/o lancôme in "le carmin"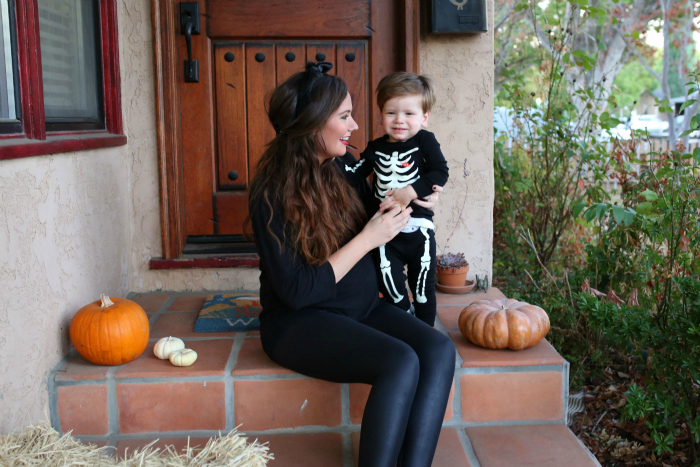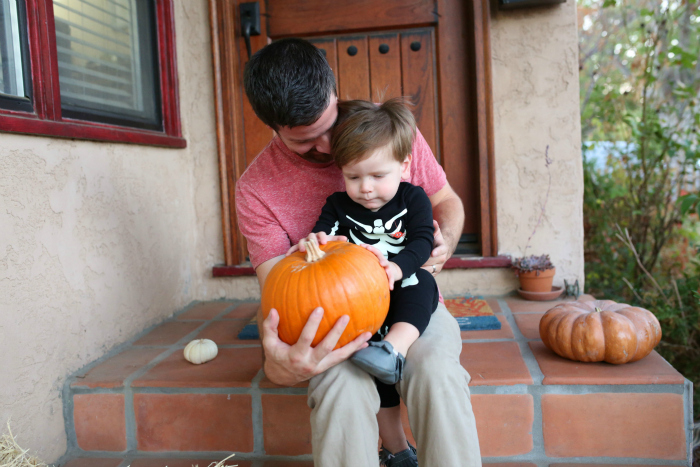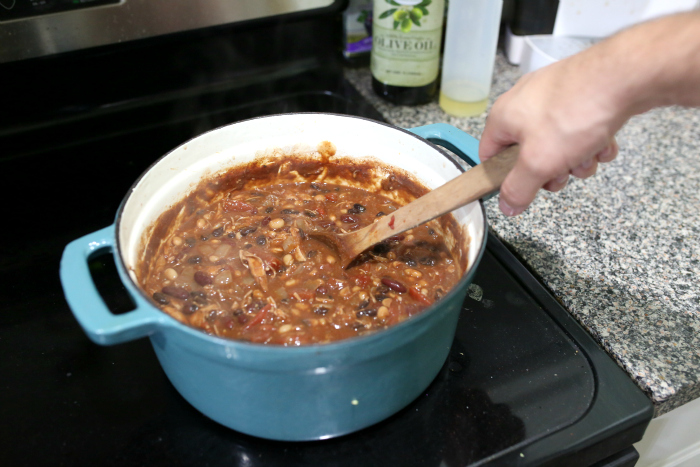 So we ate more chili and put Sam to bed and went to bed fairly early and then enjoyed a glorious extra hour of sleep. Okay, that last bit is a lie. Babies don't prescribe to Daylight Savings Time. He actually woke up an hour earlier than usual (go figure) but it still felt pretty great getting that extra hour. And we made it to church in the morning! So high fives all around for that one!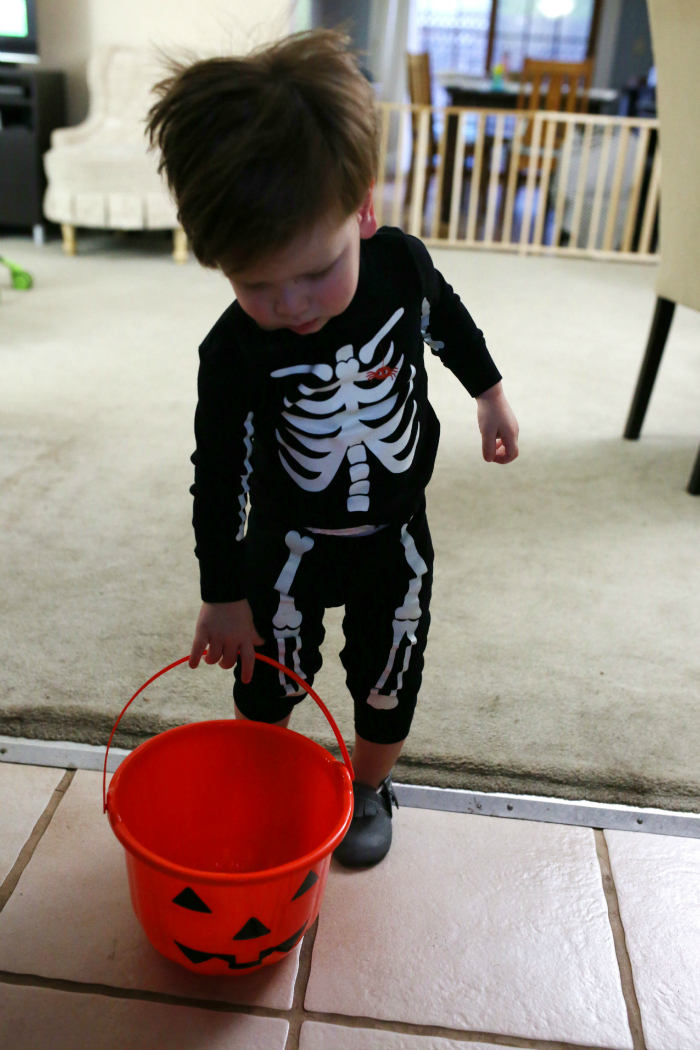 Also, we totally failed in our usual October movie watching tradition, and literally only watched one Halloween movie- "Scream." But hey, if you have to watch one, I think we picked a good one.
Well, Halloween has come and gone, and so I guess for some people that means CHRISTMAS!!! But, I always kind of feel sorry for Thanksgiving, you know? Like it just gets pushed to the side. And also, can we take a liiiiiittle breather in between? Like, maybe give everyone a few days of breathing room and relaxation before instantly pouncing into the next holiday? No? That's cool, too. I mean, I did see some people walking out of Starbucks with red cups and I got like really excited about it, so I think I'm just as guilty. ;)
How was your Halloween?
Are you already decorating for Christmas? I do love the decor best out of all the holidays, the movies and music are the best and the general happiness of the season is impossible to ignore. So, yeah, I guess I'm kind of excited about it.
xo