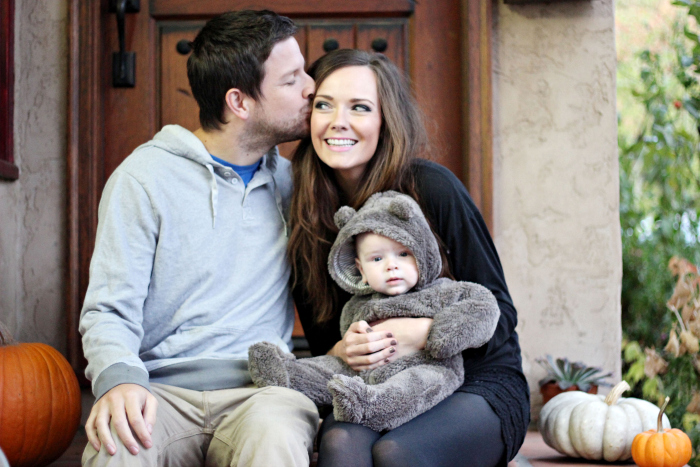 I mean, just look at that little bear cub. He was so sweet all night. Halloween is always fun, but with a baby it just made everything seem new again! It was raining during the day, so we weren't even sure if we were going to get to Trick or Treat, but the rain let up and so we went to a few of our neighbor's houses. Then it was off to our friend's house for a little Halloween party, where we came as a bunch of animals. Seriously. I was a cat, Sam was a bear and Zack was an… elephant. Please to notice the elephant on his head. That is one of Sam's bath towels. I know. Awesome. He even had a tail that he fashioned out of a belt and some duct tape, but unfortunately you can't see it in these pictures. Just know, it was there. And it was awesome.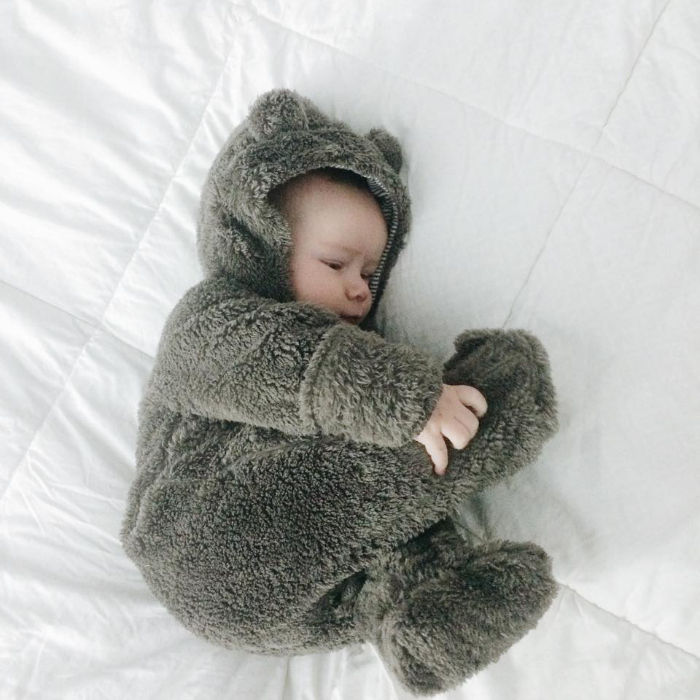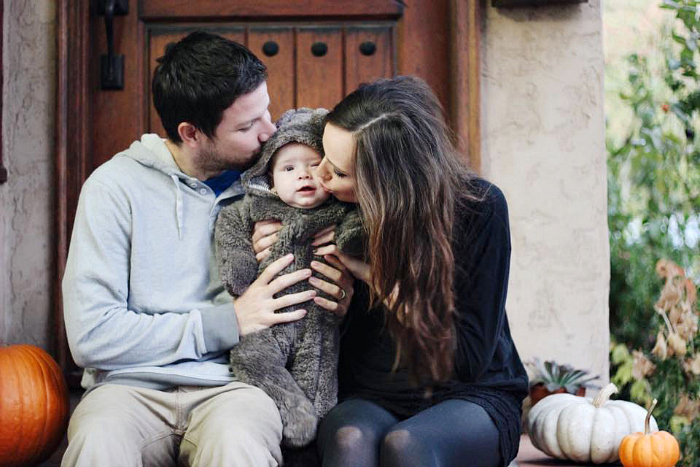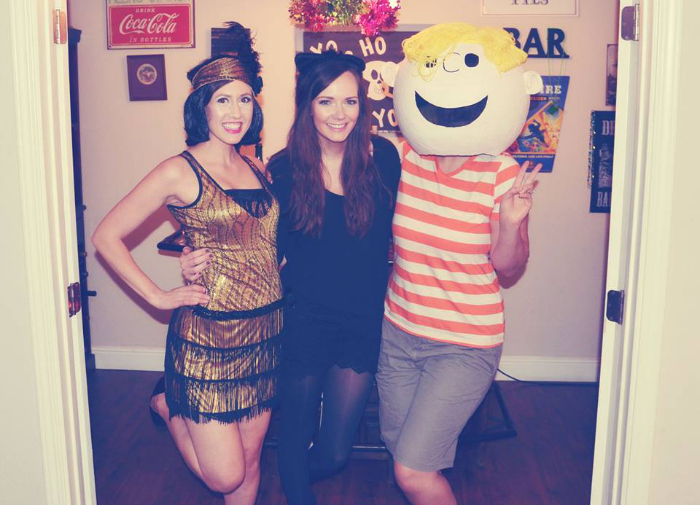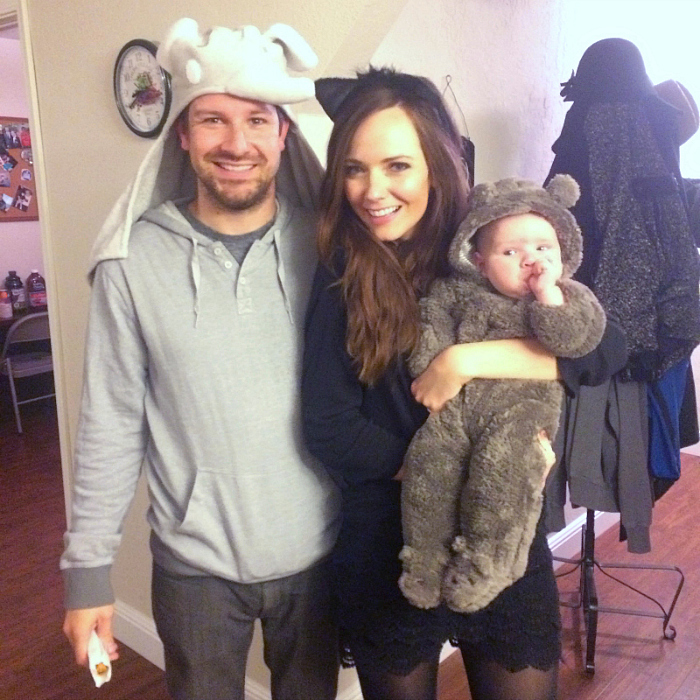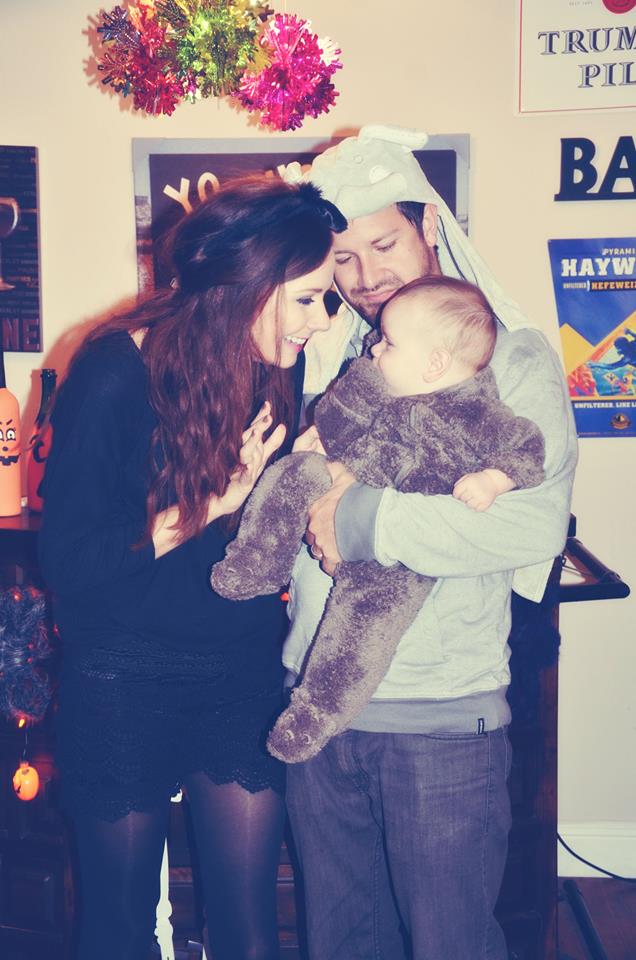 Baby's first Halloween was a hit and I'm so excited to celebrate every year with my little snuggle bug. :) And we ended the night curled up on the couch watching The Craft, which I had never seen before. Oh my gosh, talk about SO nineties. And also so creepy. That movie was just plain crazy. I think next year we'll stick to The Addams Family. That's the best one anyway.
I hope you all had a great holiday!
What did you dress as, if you did?
What's your favorite Halloween movie?
xo
p.s. On November 1st, I said to Zack, "So. On to Christmas now…?" And he very firmly turned me down. Le sigh. I guess I can wait, a liiiiiitle bit longer ;)