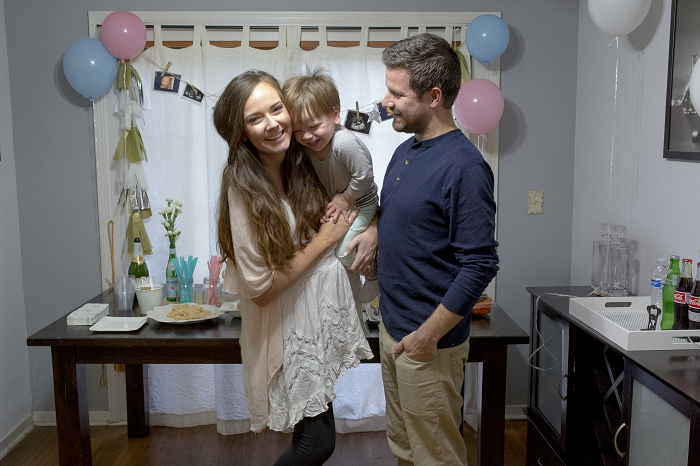 Today I wanted to share some photos from our Gender Reveal Party! It was such a fun little get-together that I had such a blast planning. We weren't originally going to have one, but once we found out it's a girl, we just had to. (Also, you have to watch that video- to say we were shocked would be an understatement!) Literally the second thing I said after "OMG!!! IT'S A GIRL?!?!" was "We have to have a party!" And so. We did.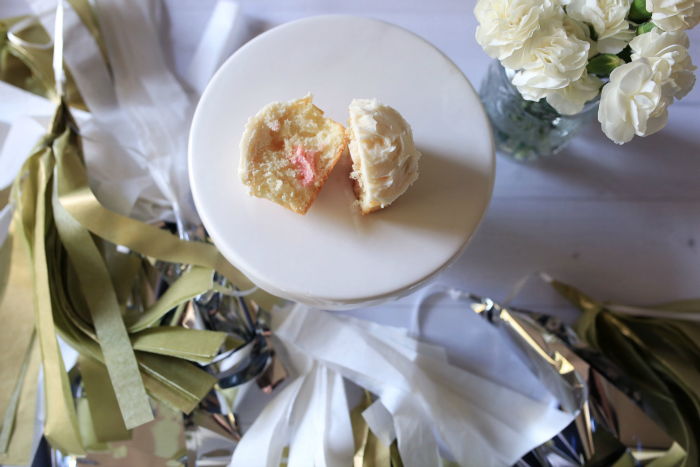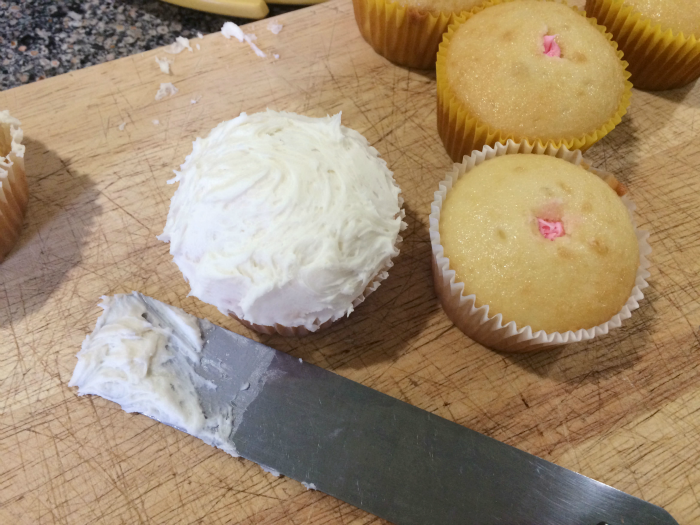 Since we already knew the gender, we decided to make the cupcakes ourselves and have everyone bite into them and be surprised! (As opposed to our other gender reveal where we found out at the same time as everyone else, and took an envelope with the gender inside to the baker, who put the blue frosting in the middle of the cake). This time, we just bought a cake mix at the grocery store and I made cupcakes, then squeezed pink frosting into the center of each one and frosted with delicious homemade buttercream frosting! Here are some more details from the party…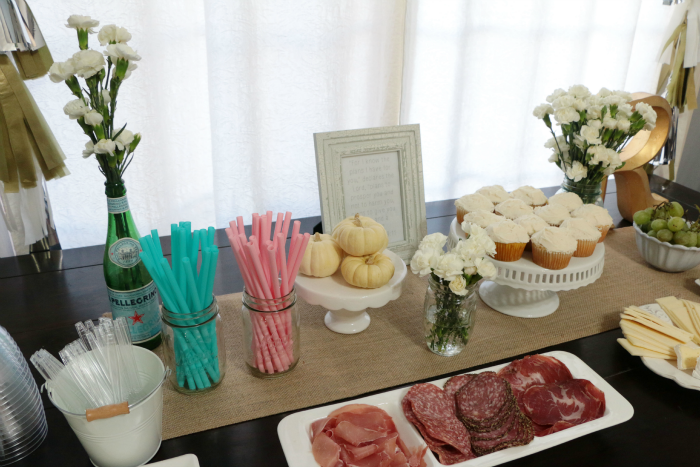 We got this big pack of straws from IKEA and I took out the pink and blue ones, then had everyone at the party pick which one they thought the baby was! Our numbers were 8 pink, 4 blue, in case you're wondering. ;)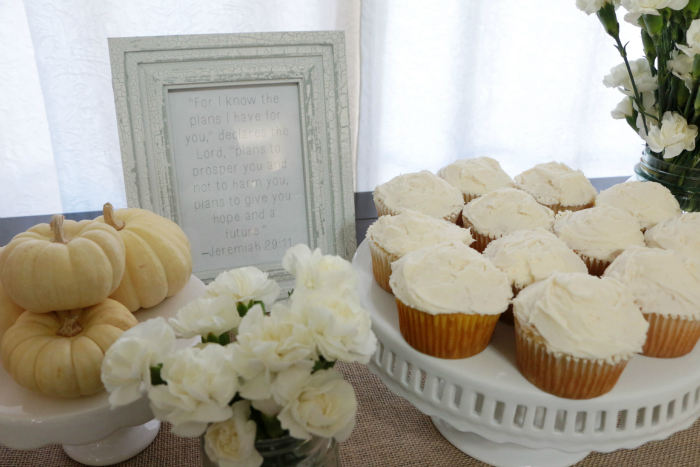 I got some beautiful white carnations from Costco, which were the perfect neutral touch to the spread.
I made some fun party tassels, which is actually SUPER simple. I followed this tutorial, and just used various colored tissue paper and attached them to white ribbon.
I also took some of our ultrasound photos and attached them to some twine using clothes pins. Super simple but such a cute touch, especially for a baby party!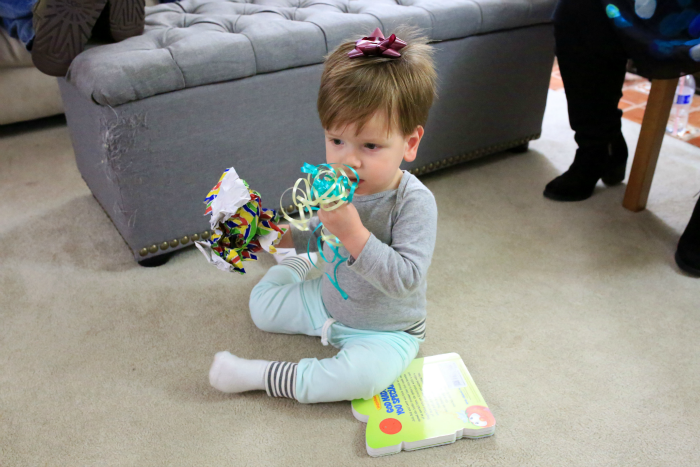 Sam got a few presents too, and was loving the attention. I'm so excited for Christmas this year- that boy loves bows! ;)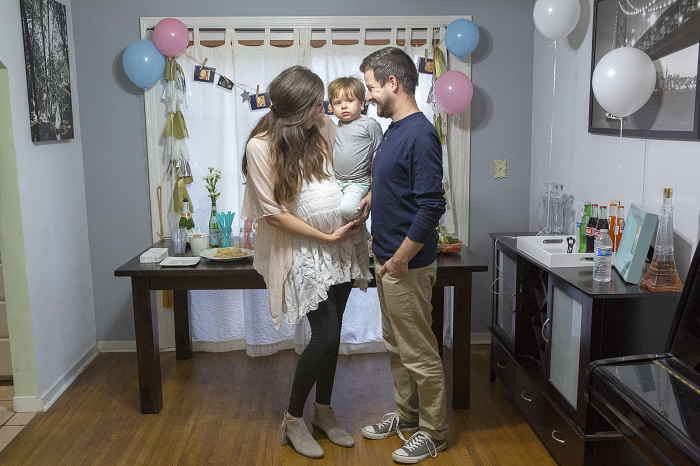 And it was the most fun! We had our closest family and friends there to celebrate with us, and I loved seeing everyone's reactions! Little baby girl, you are oh so loved!
Have you ever thrown a gender reveal party or been to one?
What's the last party you threw?
xo
p.s. my top, kimono, leggings and booties!

Read More on Katie Did What