Just a few scenes of life around these parts.
pajamas: c/o belabumbum
Wrapping presents in the evenings, with a big mug of hot chocolate and a Christmas movie I've seen at least a hundred times playing in the background- my baby in my belly kicking me ever so slightly and my energetic 20 month old running around next to me. These are the days, I tell you.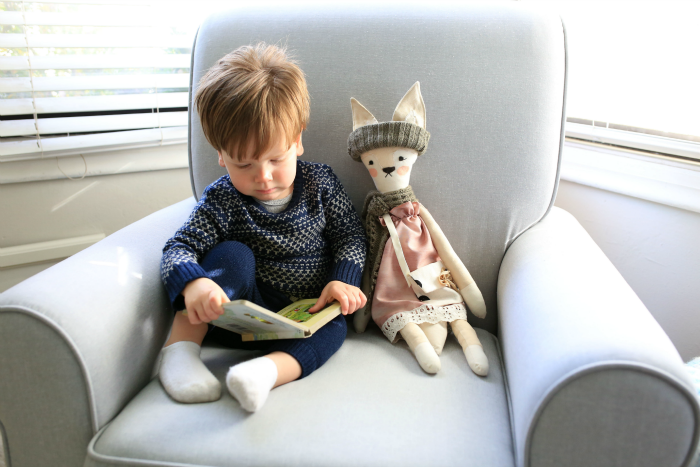 sweater: appaman // chair: c/o delta children // fox: c/o megan makes
Samuel, reading to his sister's little fox, practicing being a big brother. ;) My baby.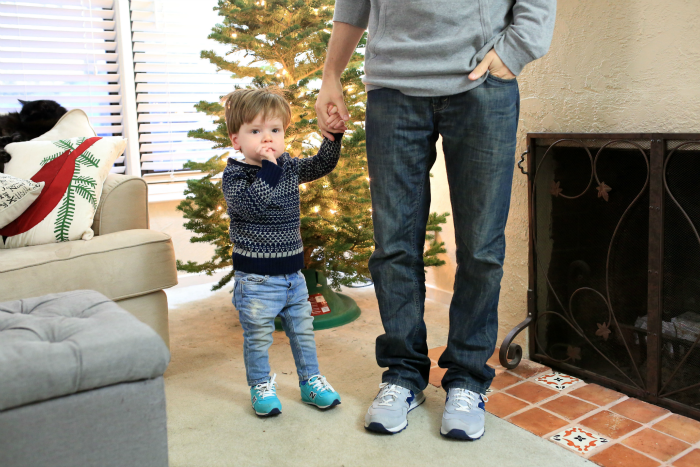 My boys. My heart. My everything. In matching shoes, no less!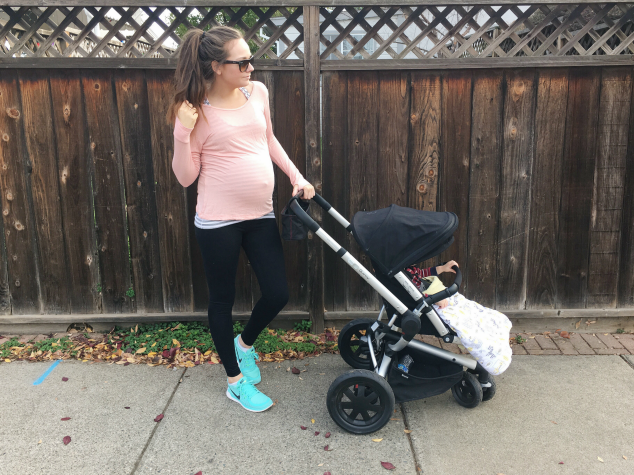 top: albion fit // leggings: zella // shoes: nike // stroller: quinny
It's been harder to work out this pregnancy. Harder to find the energy, the time, the motivation. And it's been frustrating. But I've been putting as much effort as I can muster, and I just try to remind myself when I need the motivation, of the great feeling I get afterwards. A feeling of accomplishment and boosted energy and happy spirits. That helps!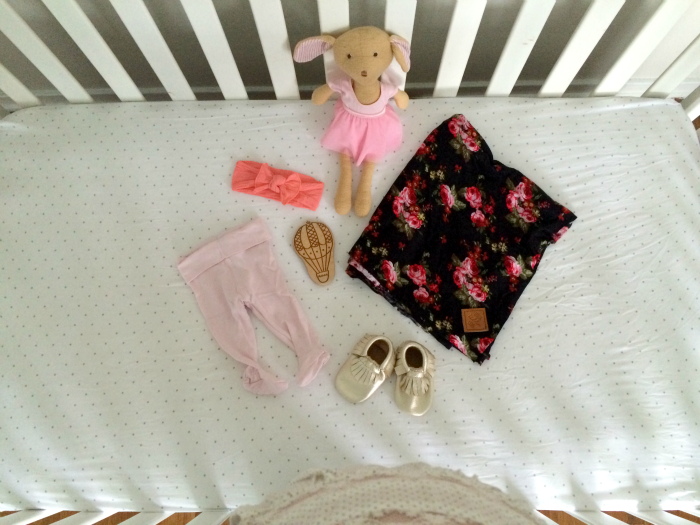 mouse: c/o hazel village // nursing cover: c/o these hidden gems // moccs: stitches and soles // leggings: h&m // teether: lexy pexy // headband: nordstrom
Gathering together some of Baby Girl's things- some old, passed down from her brother, and some new, meant just for her. Makes my heart so happy and full of so much anticipation of her arrival! I cannot believe we get to meet her and hold her in our arms in a matter of weeks!! Ahhhh yeah. It's surreal, guys. And absolutely incredible.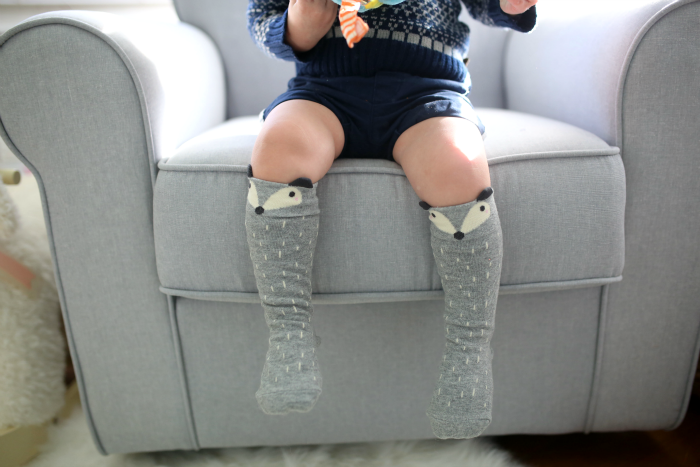 socks: c/o tyger alexis
Between this blog and Instagram, I'm going to be hosting 7 days of Giveaways! You'll have the chance to win some great products and a bunch of gift cards! So head to my Instagram today for a giveaway for these ADORABLE fox socks! I'm obsessed. Sam likes them too. ;)
To get a head start on the upcoming giveaways, if you haven't, follow me on Instagram (@katie_did_what) and sign up HERE for my blogging email list!
Tonight we are going to drive around and look at Christmas lights- one of my favorite Christmas traditions! There's a street by our house where we get out and walk around, too, which is sure to be magical for Sam! They go all out. Can you believe there's less than 2 weeks until Christmas?! Kiiiind of freaking out a little over here, not gonna lie.
What's life look like these days for you?
xo