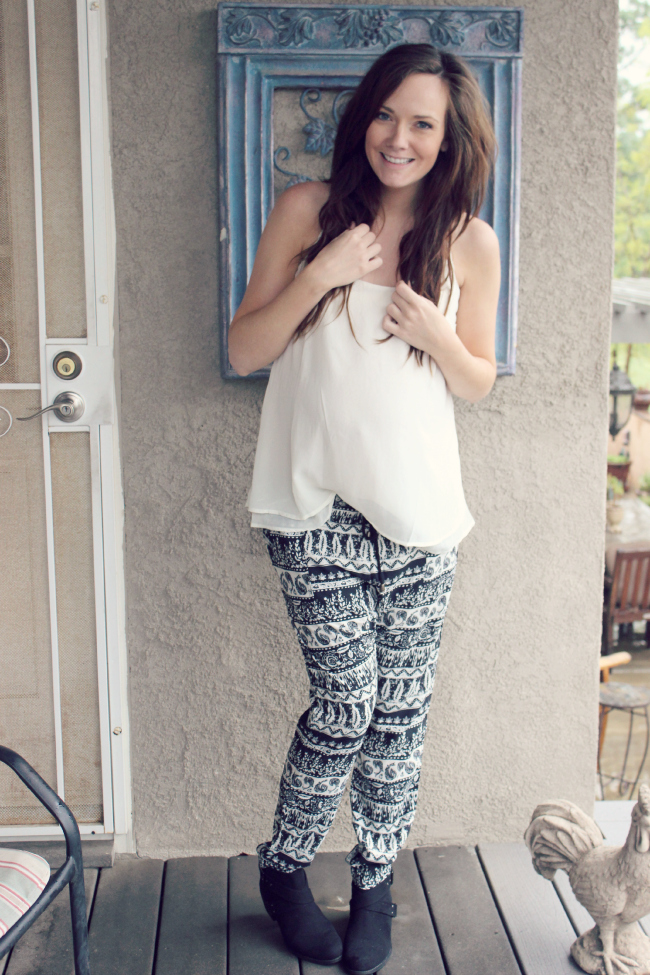 top: c/o swell (here)
pants: forever 21 (similar here and here)
booties: asos (similar here)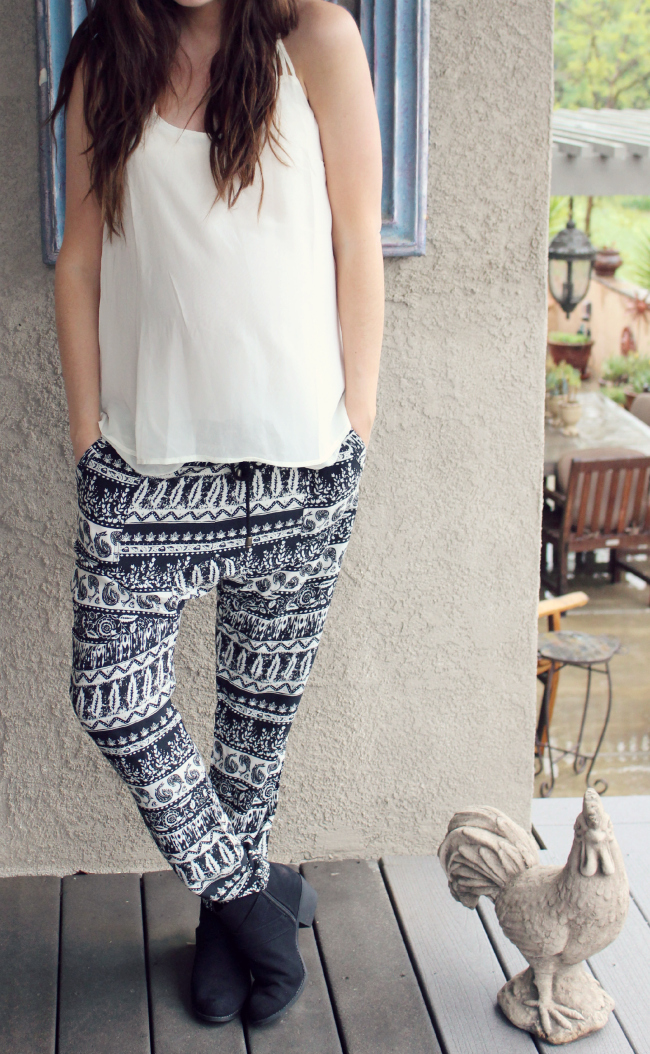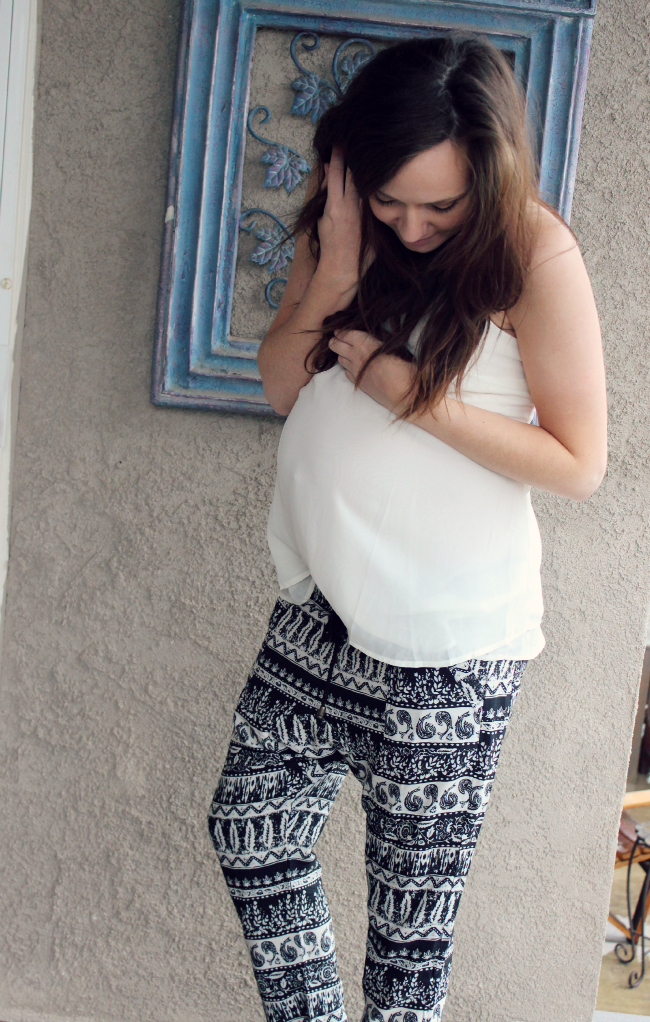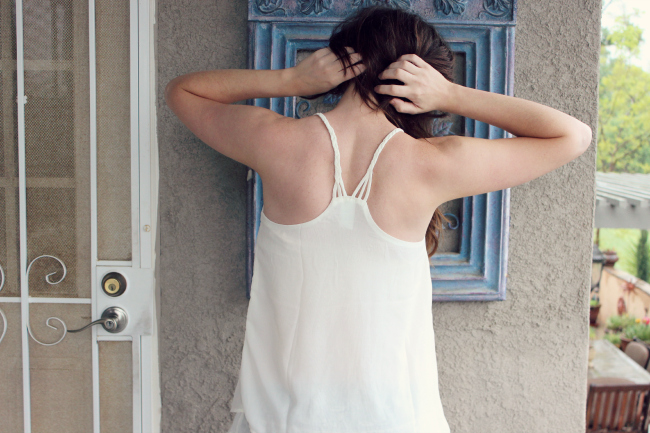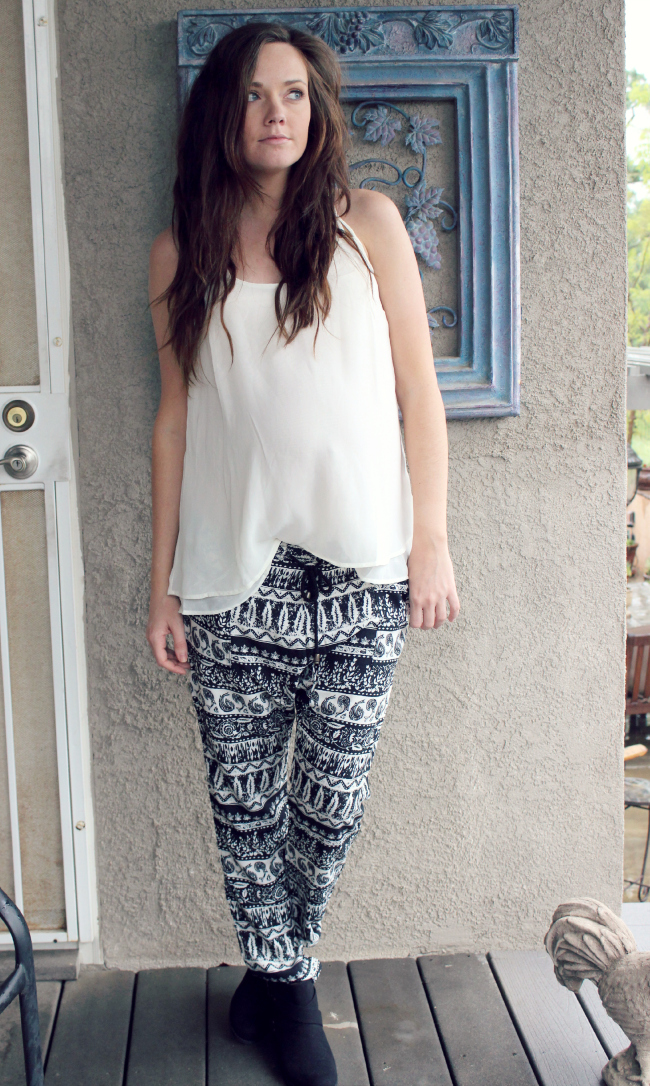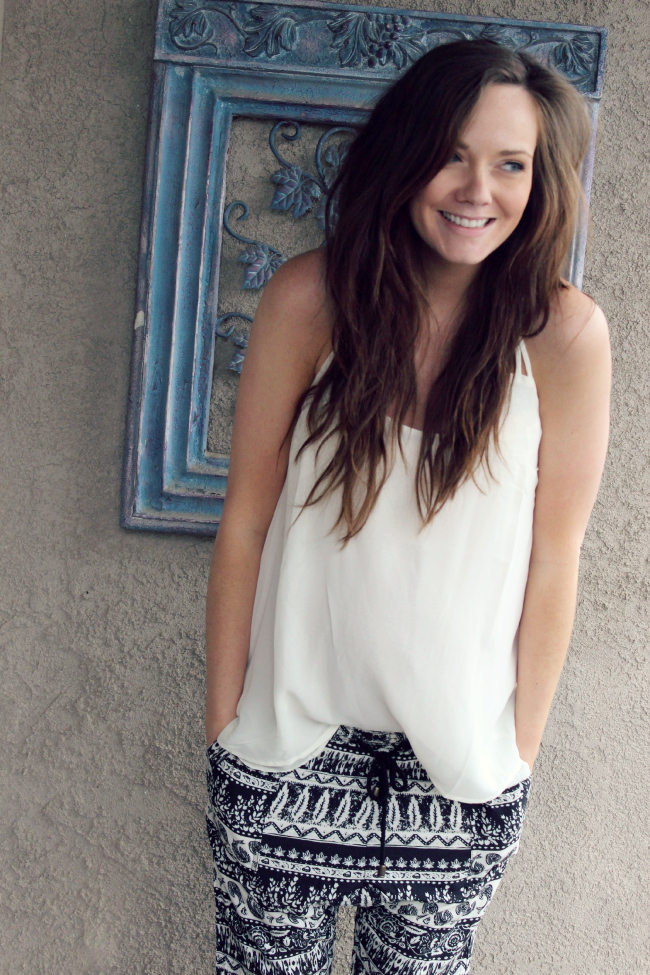 So I was thinking that the ultimate April Fool's joke would be to tell everyone that baby is coming NOW! But I ran it by Zack and he said that probably wasn't the nicest thing to do, especially to our parents, and so. No baby. Plus, I don't want to be the boy who cried wolf over here or anything, because we all know how that story ends. Not well for the boy. Who in this case would be me. So, yeah. No baby.
It's April 1st, meaning it is officially baby month! I basically can't believe it, like, at all. Except that I can at the same time. I go back and forth between feeling sooooo ready to have this baby OUT and wanting him to stay comfy and nestled in my tummy forever. It's quite extreme, people.
Can we talk about this outfit for a second, and how ridiculously comfy it is? I have been having the hardest time getting comfortable lately, but these pants (with an elastic waist, no less) are basically like walking around in pajamas. And this top from Swell is super soft and falls just so and I will be living in it this summer, I just know it.
Anything exciting happening in April for you?
xo